Average property asking prices are good indicators of current market sentiments. Statistically, asking prices tend to correlate closely with sales prices recorded in future months when those properties are sold.
Recent information released by Realestate.co.nz indicate a seller's market for the majority of New Zealand, with average property asking prices up 1.3% for April 2016 (compared to the previous month).
While April asking prices have increased nationwide, Northland, Coromandel and Southland were star performers, recording healthy increases of more than 5 percent compared to the previous month.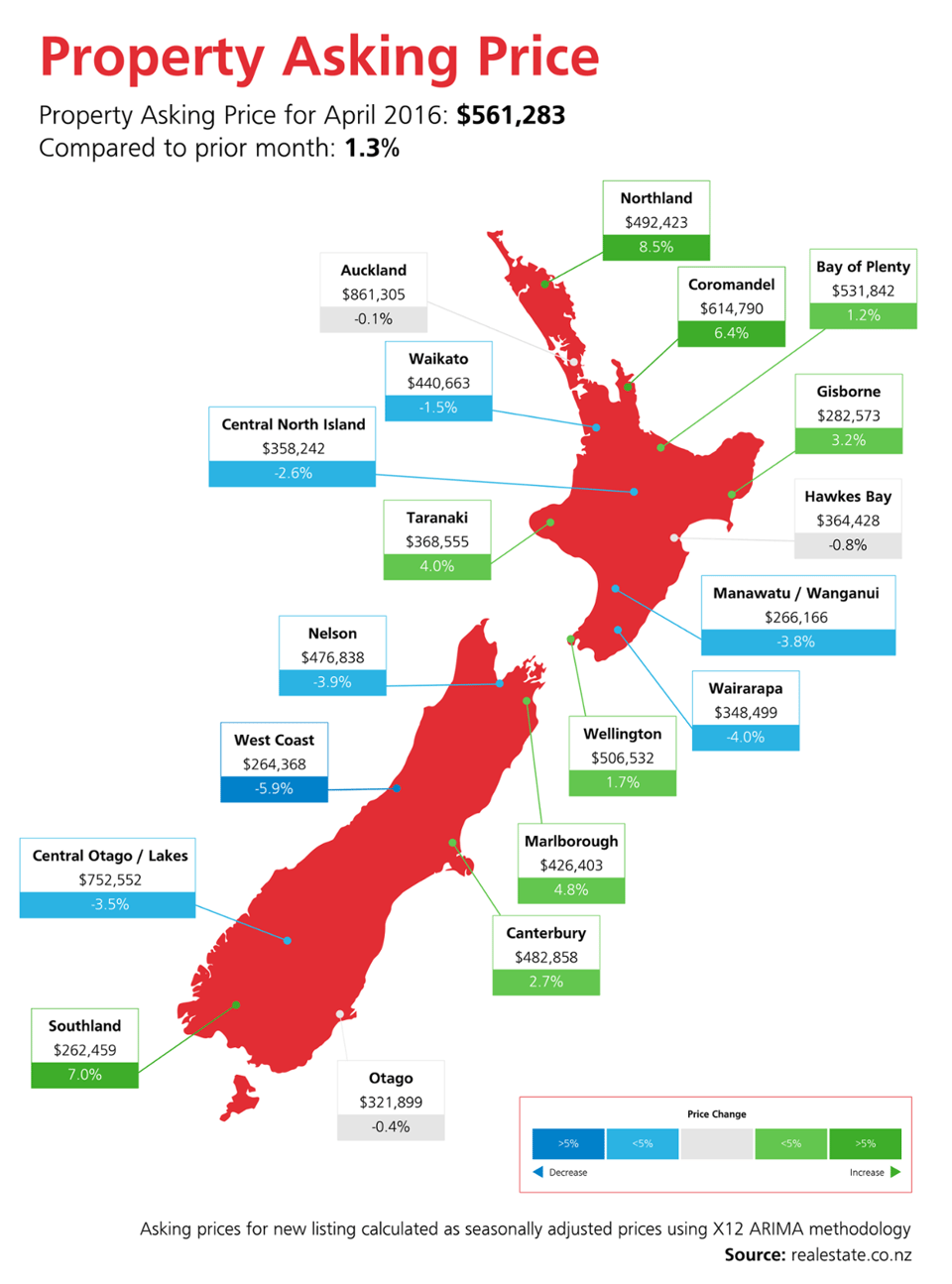 ---
Want to stay up-to-date on all the latest market trends? Sign up to our new video series Professionally Speaking to get all the latest advice, trends and reports from our experts.