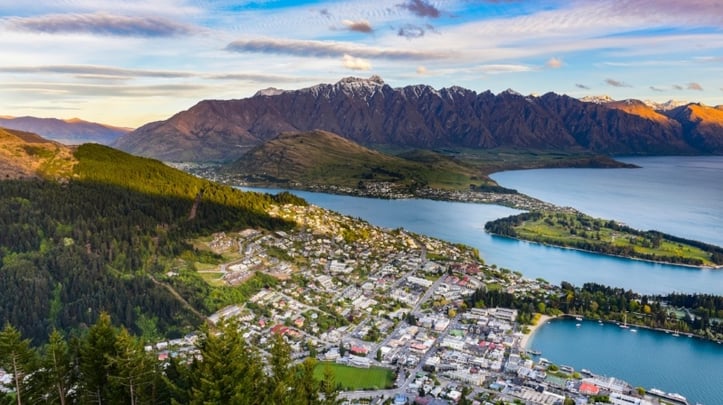 Housing policy changes announced in recent months appear to have had a minor cooling effect on New Zealand's property market in April, with a slight dip in sales numbers compared to the month prior. However, median values continue to grow year-on-year and the number of sales nationwide was the highest in an April month in five years.
Consistent values
Median house prices continued their upward trend of year-on-year growth, reaching $810,000 and beating April 2020 by an impressive 19.1%.

The median value for homes across New Zealand excluding Auckland reached $690,000, a major increase from last April's $517,000. Auckland's median house price hit $1,125,000, another new record.

In addition to Auckland, eight other regions also recorded record median prices in April thanks to lack of supply driving prices up, including Waikato ($730,000), Gisborne ($690,000), Hawke's Bay ($770,500), Manawatu/Wanganui ($580,000), Taranaki ($540,000), and Nelson ($743,000).

"The Reserve Bank has indicated we'll be in a low interest rate environment for some time, with the OCR not expected to begin rising until late 2022," says Professionals CEO Shaun Taylor.

"With interest rates holding steady for the time being, Professionals agents are still experiencing huge demand for anything under $1.5m in Auckland and anything under $1m outside of Auckland," says Shaun.

Seasonal volumes
While April saw the number of homes sold drop from March, which is to be expected due to seasonal changes, New Zealand still experienced the highest sales volumes in an April month in five years. Nationwide, 7,218 properties were sold, with 4,627 of these being outside of Auckland.
Despite reports of a tentative approach from investors after recent policy changes, the median days to sell across the country has dropped to just 29 days (down 5 days from April 2020) revealing there are still plenty of active buyers in the market.
"All signs show we are still in a strong seller's market, with all indications pointing to the market continuing this way well into the traditionally slower winter months. We continue to see strong turnouts at our open homes and highly motivated buyers in the market," says Shaun.
Forward thinking
Recent LVR changes causing uncertainty coupled with financial changes for investors in March has affected the number of homes being brought to market, which has impacted month-on-month sales volumes.
The Reserve Bank announced also last week that small increases to the official cash rate (OCR) would begin from the second half of 2022 through to 2024, based on current market conditions.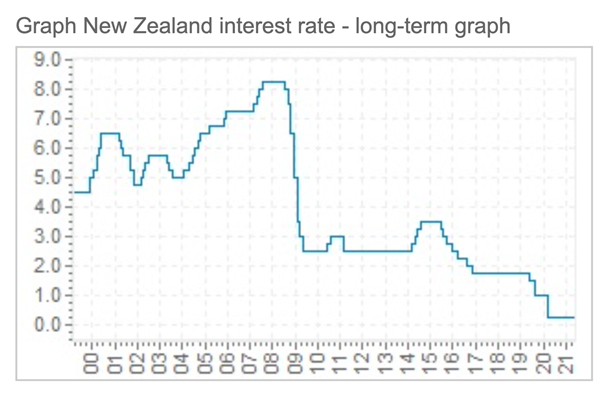 "There has been some fear around increases in mortgage rates due to the OCR forecast. While it's true mortgage rates are likely to increase if the Reserve Bank follows through with the plan, they've indicated the first two years of any increase would be around .25% a quarter at the most and would likely reach a maximum of 1.5% in 2024" says Shaun.

"If these changes were to come into effect as indicated, based on historical data two year mortgage rates could rise to somewhere between 3% and 5.5% over that time, which would still be some of the lowest rates in history and will continue to have a stimulatory effect on the housing market."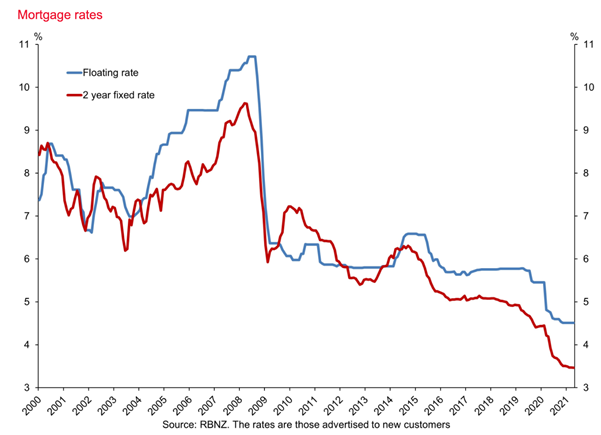 With the Government and Reserve Bank not expected to make any more drastic housing policy announcements, all signs point to the market continuing to be a seller's market for much of 2021.

So if you're thinking of selling, contact your local Professionals office today for a free market appraisal to find out the true value of your home.