Interest in the Auckland property market has dropped on the back of ever-increasing house prices and falling returns for investors. Average asking prices rose again to another all-time high of $888,493 in June; but searches on realestate.co.nz for properties in the city has fallen.
It appears Aucklanders still want to stay in relatively close proximity to our biggest city, but in terms of affordability they are forced to move even further afield, or they are making lifestyle changes.
Whangarei Heads is the suburb to watch this month, and further south, Queenstown continues to be a perennial favourite.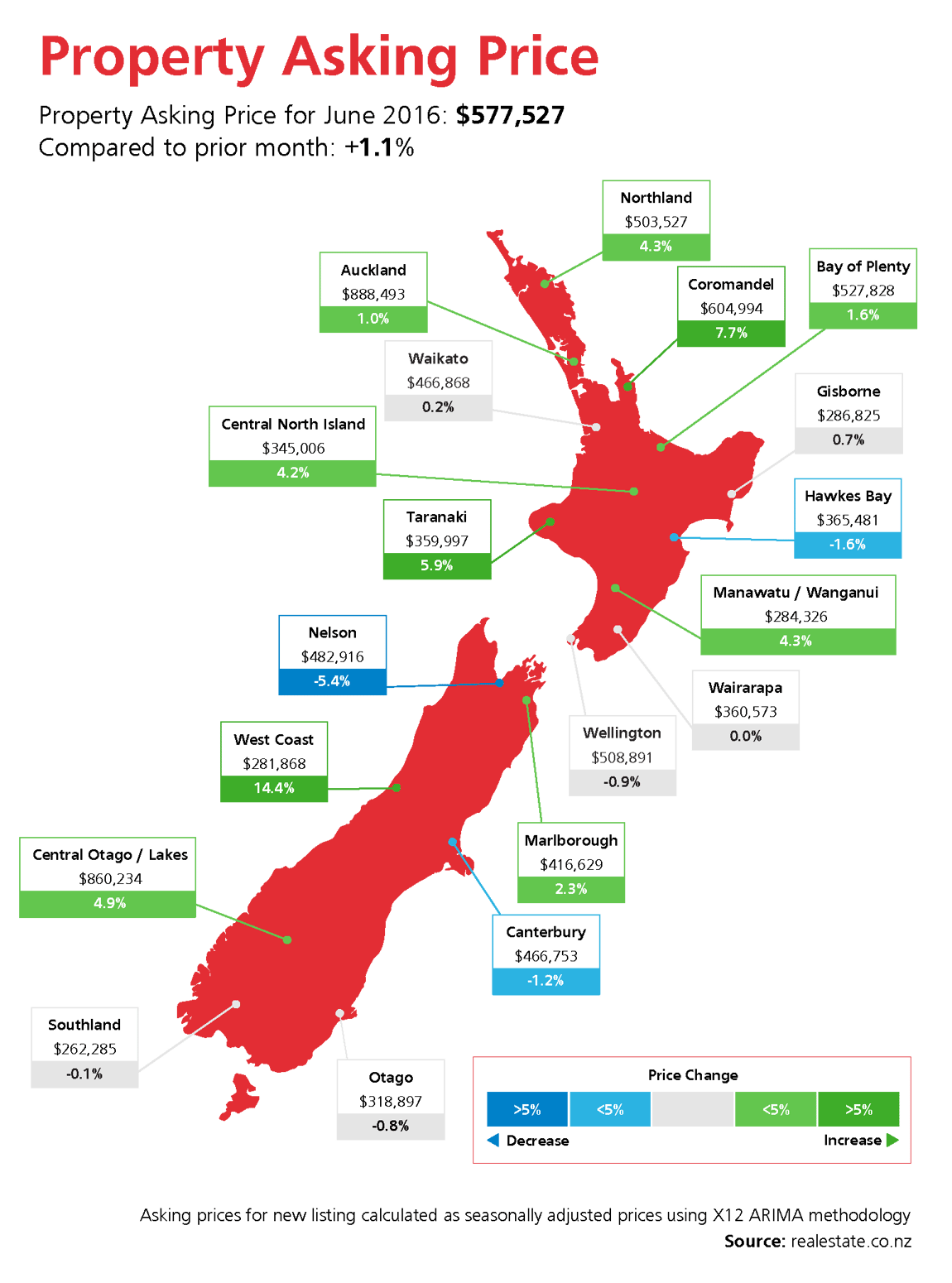 ---
Want to stay up-to-date on all the latest market trends? Sign up to our new video series Professionally Speaking to get all the latest advice, trends and reports from our experts.