Average asking prices across the country fell by $7.556 (1.3 per cent) in July 2016 — the first decline the NZ housing market has seen in the 3 months since April.
There have been calls across the nation for measures to rein in housing prices, but it may be that the market is actually self correcting, albeit slightly, with buyers unwilling or unable to meet ever-increasing price rises.
Whether or not this fall is the beginning of a trend still has yet to be determined. Asking prices still vary across the regions, and not all are experiencing a decline. The Marlborough region reports the most significant increase at 21.0 percent and the Central Otago/Lakes regions reporting the largest decline of 20.9 per cent.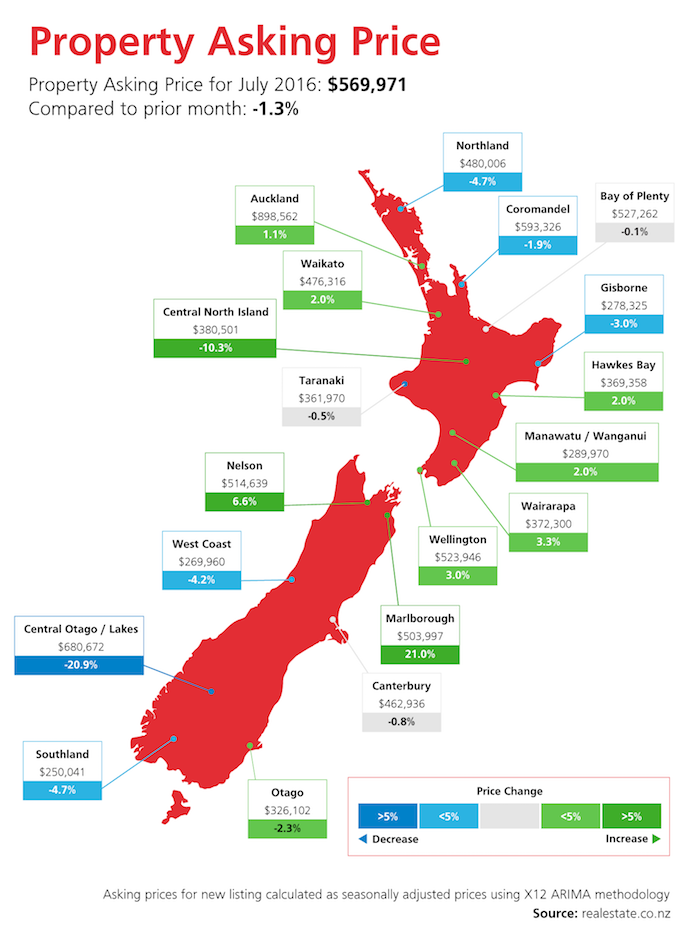 ---
Sign up to our new video series Professionally Speaking to get all the latest advice, trends and reports from our experts.