What do landlords and tenants need to know about new laws to ensure rental homes are kept warmer, drier and safer to live in?
Sign up to our new video series Professionally Speaking to get all the latest advice, trends and reports from our experts.

From 1 July 2016, changes to tenancy laws will create new requirements for insulation and smoke alarms in all residential tenancies.
If you're renting a home, both landlords and tenants need to be aware of their rights and responsibilities under the Residential Tenancies Act 1986 and other building legislation aimed at ensuring rental homes are healthy environments for all.
New changes to tenancy laws are as follows:
From 1 July 2016:
All rental properties will be required to have smoke alarms


All new tenancy agreements will need to include a statement of the extent and safety of insulation in the property


Any replacement or installation of insulation in a rental property must meet the required standard


The installation of electrically conductive insulation products (such as reflective foil products) will be banned by the regulations


All social houses where the tenant pays an Income Related Rent must have underfloor and ceiling insulation meeting the required standard where it can be practically installed


Strengthened "retaliatory notice" provisions, to increase tenants' confidence in exercising their rights, together with strengthened enforcement provisions for the Ministry of Business, Innovation and Employment to act in the most serious cases


Changes to enable faster resolution of tenancy abandonment cases, to allow rental properties to be re-let more quickly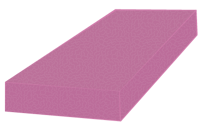 From 1 July 2019
All rental properties have underfloor and ceiling insulation meeting the required standard where it can practically be installed

A rental home that's well-insulated and has energy efficient heating and appliances is beneficial to both landlords and tenants.
It benefits landlords as the home may be easier to rent out and will have less tenant turnover, and it benefits tenants as a warm and dry home is good for their health and the healthy or their family.