The property market has closed out a strong year with prices and activity holding strong and steady based on the latest data released from the Real Estate Institute of New Zealand (REINZ). The national median house price reached $905,000, an increase of 21.5% compared to December 2020. Though year-on-year growth continues (despite the emergence of several headwinds), this was a 1.6% decrease compared to November 2021.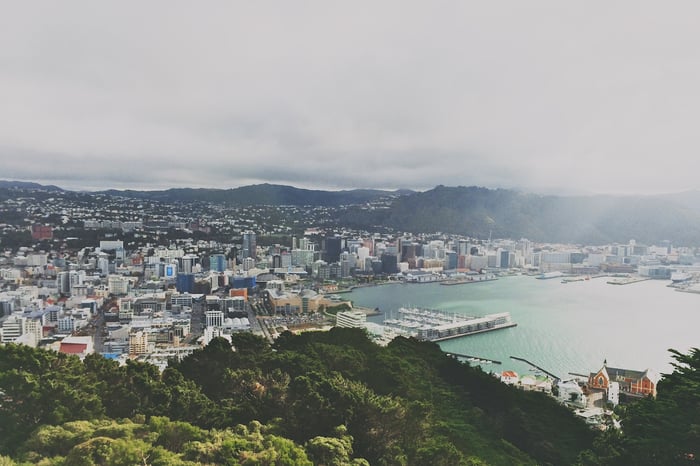 Shaun Taylor, Chief Executive of Professionals said there are signs of deceleration in annual price growth in the market. "In the final months of 2021, we had a number of factors impact the housing market which put downward pressure on prices. Supply increased, we had a number of houses brought onto the market, increasing the supply of stock available for buyers, interest rates increased significantly higher than changes to the Official Cash Rate (OCR), Loan to Value Rate (LVR) restrictions came into place, Debt to income calculations were tightened by the banks and the Credit Contract and Consumer Finance Act (CCCFA) came into effect.
"The result of these changes was a big handbrake on the market, particularly the tightening of credit which significantly impacted the number of homes that were sold in December, and caused an abrupt halt to the steady increase in house values that had been seen over the previous 18 months. The CCCFA caused a lot of heartache for buyers across the country. Particularly for first home buyers, making it even more difficult for them to get on the housing ladder".
House prices continue to rise
Despite a decline in the number of homes sold, house prices around the country are still showing strength when compared to values 12 months ago, although there are now regional differences showing. December 2021 saw record median house prices reached in seven regions.
Northland increased 13.0% annually from $672,500 to $760,000 — a new record median high.
Bay of Plenty increased 27.8% annually from $720,000 to $920,000 — a new record median high.
Gisborne increased 17.8% annually from $590,000 to $695,000 — a new record median high.
Manawatu/Whanganui increased 23.2% annually from $525,000 to $647,000 — a new record median high.
Tasman increased 25.2% annually from $735,000 to $920,000 — a new record median high.
Nelson increased 23.0% annually from $675,000 to $830,000 — a new record median high.
Southland increased 21.3% annually from $375,000 to $455,000 — a new record median high.
Wellington increased 24.2% annually from $805,035 to $1,000,000 — an equal record median to that previously reached in October 2021.
Jen Baird, Chief Executive of REINZ, says: "December was a solid close to a strong year for the New Zealand property market. House prices were considerably higher than December 2020, demand and sales activity remained firm, and there was a welcome increase in new listings through November and into December.
"Across New Zealand, there was an annual increase of 21.5% in the median price, reaching $905,000 — down 1.6% compared to November 2021. New Zealand excluding Auckland saw a yearly increase of 20.6% to $760,000 — a 1.3% decrease compared to the month prior. When we consider the seasonally adjusted median prices, which assesses a month's performance outside of predictable seasonal patterns, December price movements were as expected".

Property sales down in December
The number of residential property sales across New Zealand decreased by 29.4% annually, from 9,573 in December 2020 to 6,755 in December 2021. The number of properties sold was also down 21.4% month-on-month.
For New Zealand excluding Auckland, the number of properties sold in December 2021 decreased 26.6% annually from 6,048 to 4,442. While in Auckland, the number of properties sold decreased 34.4% annually — from 3,525 in December 2020 to 2,313 in December 2021. Month-on-month, there was a 26.6% decrease.
Marlborough was the only region to see an annual uplift in sales count with an increase of 5.1%. The number of properties sold in the region increased from 78 in December 2020 to 82 in December 2021.
In addition to Auckland, the regions with the greatest annual percentage decrease in sales volumes were:
West Coast decreased 36.1% annually from 72 to 46 — 26 fewer properties sold. Interestingly, it was the only region to see a month-on-month increase — up 17.9% from November 2021
Wellington decreased 33.2% from 871 to 582 — 289 fewer properties sold. This was the regions lowest sales count in the month of December since 2013.
Levels of inventory increase
The total number of properties available for sale nationally increased 29.7% annually — from 12,932 in December 2020 to 16,773 in December 2021.
Inventory levels increased in most regions, some recording a significant jump, as restrictions eased across New Zealand and those who previously held back their properties brought them to market. Wellington increased 206.6%, from 346 in December 2020 to 1,061 in December 2021. Manawatu/Whanganui increased 133.7% annually, from 315 to 736, and Hawke's Bay increased 107.4%, from 203 to 421.
Only three regions saw an annual decrease in inventory levels; West Coast (-21.9%), Canterbury (-13.6%), and Northland (-1.7%).
The increase of inventory in the market is welcome news for buyers, who benefit from greater choice. Following long-term supply shortages, properties are selling quickly.
Auctions remain popular — percentage of properties sold by auction increases
Nationwide, 31.4% of properties were sold by auction in December 2021 — compared to 26.4% in December 2020.
Canterbury and Northland also had their highest percentage of auctions since records began. Auctions in Canterbury accounted for 42.6% (442) of properties sold, compared to 23.3% in December 2020, and perhaps reflective of what is a strong and active market. In Northland, 27.9% (55) of properties sold by auction in December, up from 19.4% 12-months prior.
Impacts of the CCCFA felt by Industry
Shaun says that there is some concern being expressed by agents about the impact these changes are having on prospective buyers.
"In the past when regulatory changes have been made to control the housing market, kiwis drive and desire for property has meant that there has been a period of adjustment where the market has cooled, followed by adaptation by the buyer or seller to the new regulations, and once the regulations or new rules have been met, then they create the new norm and the market has picked up again.
"Of all the regulations recently imposed by the Government, the well-reported impact of the CCCFA has potentially the largest temporary downward impact on people's ability to buy property. The CCCFA was intended to protect consumers against second and third-tier money lenders by making the owners and directors of these companies personally responsible for the ability of borrowers to pay back the money borrowed.
"However as the legislation covers all lenders of capital to consumers, it has meant the Banks have had to significantly review their lending criteria, which has meant many buyers have had the amount of funds available for buying new homes reduced, it has created a Credit Crunch. This has reduced a large amount of the demand in the market in December and is responsible for the drop in house prices.
"The CCCFA requires banks to review three months of spending of potential borrowers, so our buyers are telling us that they will 'tighten their belts' after Christmas and their summer break and then get back into the market once they can produce three months of more responsible spending, on paper.
There is also a review of the Act being called for which may enable the banks to return to their lending requirements, which were already some of the most stringent in the world, prior to the Act coming into effect.
What's to Come
Shaun believes there'll be a period of normalising in the market.
"So my pick is for there to be stable prices, without the 2% - 3% month on month increases across the country, for the next 3 – 4 months. Following this period as the buyers who were turned away by the banks prior to Christmas have got their accounts in order we will see increased demand, along with some higher interest rates leading to a more normal market in the middle of 2022".