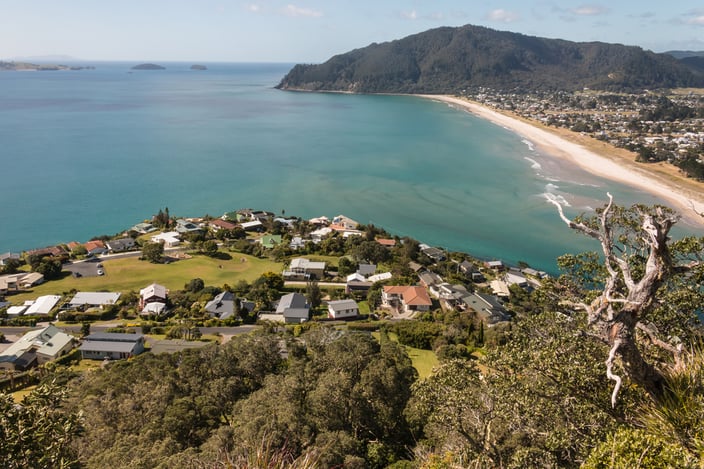 The property market continued on what has been dubbed its "unrelenting pace" in the second month of 2021, with the number of homes sold almost reaching 8,000 – making it the busiest February for sales volumes since 2007. Auckland alone achieved 50% more sales than the same month last year.
House prices also continued to set new records, with the median national sale price including Auckland rising 22.8% year-on-year to reach $780,000. Values for the rest of the country excluding Auckland climbed 19.1% to hit $655,000 and Auckland's values reached another record of $1.1 million.
"February was particularly busy in the property market for a number of reasons, one of which is investors rushing to complete purchases before banks introduce higher loan-to-value ratios for investment properties," says Professionals CEO Shaun Taylor.
"There is also a genuine 'fear of missing out' and a sense of urgency from first home buyers who are scrambling to step onto the property ladder while they can. These buyers fear that values will only continue to grow and want to get into the market as soon as they can." says Shaun.
Speedy Sales
'For sale' signs are barely making it off the printer before homes are snapped up, with the median number of days to sell clocking in at 30 days, a 16% drop from February 2020. Auctions are more popular than ever, with nearly a third of properties nationwide sold under the hammer, the highest number ever seen in New Zealand.
"The number of homes selling at auction shows us that sellers are taking advantage of the market to ensure they receive the best price for their home. Not setting an asking price is encouraging competition and homes are going for well over their expected sales prices, even when taking the current market into account," says Shaun.
"While sellers are achieving top dollar, the higher number of auctions means particular buyer groups may be locked out of purchases, such as first home buyers or those who wish to make conditional offers – even if that's just asking for a longer settlement."
Interest Rates
Much is being said about the outlook for interest rates, the Reserve Bank believes the economy still requires support, meaning a change in the official cash rate is unlikely in the short term. This has been supported by the drop in GDP in the last reported quarter. There is a need to carefully balance a desire for housing affordability with ensuring mortgages remain serviceable. It must also be remembered the housing market isn't the economy, other factors such as business lending need to be considered.
Government's Policy Changes
On Tuesday 23 March The Government announced a raft of Policy changes which it hopes will curb the house price increases we have seen over the last 12 months. There has been much industry comment on the changes, many targeting Investors, that cover increasing the Bright Line Test to 10 years, denying investors the ability to claim interest on loans used for residential properties, increasing the First Home Buyers Grant income caps, and creating the "Housing Acceleration Fund" for local government to access to fund the infrastructure required to build new homes.
Shaun has the following thoughts on how the key changes will impact the property market, "Targeting investors will have some impact, as it has in the past when the Brightline Test was first introduced in 2016 but not as big one this time.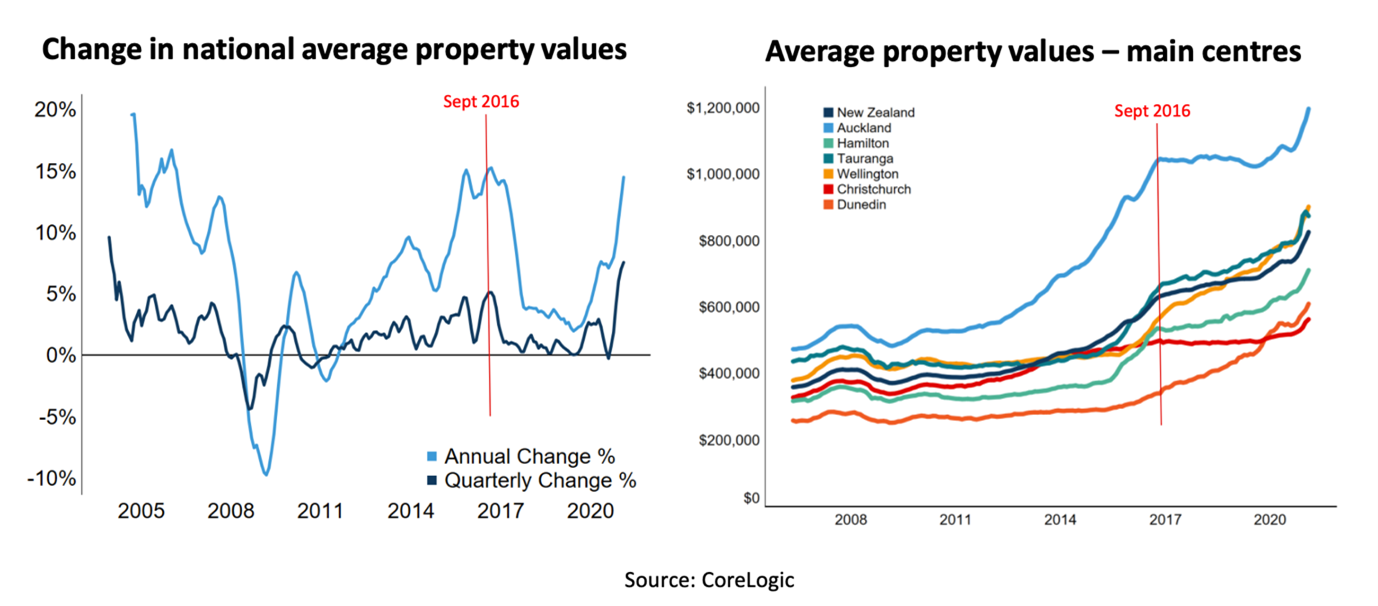 It is investors who will be impacted the most negatively by the policy changes. But this time the increase of the Bright Line test to 10 years won't have too much impact, at five years it was already a deterrent to short term speculators. And these speculators can still get a comparable return in under 5 years than investing in the stock exchange or term deposits even after paying tax on any capital gain. The changes to the tax laws will have a more significant impact and will cause many investors to review their portfolio and debt structures. The tax change will impact all types of investors other than those who don't require a mortgage to buy property. I think in the short term this will impact the demand side of the property market as investors pull back from the market and reflect on the changes."
The increase in the caps for the first home buyers grant are a step in the right direction as they do incentivize new builds, but at $700k for a new home in Auckland are still unrealistic and will have little impact on supply as builders struggle to build new homes profitably for that when you take into account the land costs.
Creating a fund for infrastructure is a positive move but will have little impact on the market in the short term. Our Rotorua team have 120 interested buying parties coming to an event launching 85 sections on Thursday. This is great for our team and shows there is demand for new builds, but there aren't any other significant greenfield developments in Rotorua, and even with a fund you are looking at 3 – 5 years before there will be new homes available to live in. Big developments take time.
The two key factors driving the rapid increase in home values are still present though, low interest rates and high demand from buying groups other than investors. These changes will slow the growth in price values, but I don't think we are likely to see a fall." Concludes Shaun.
Is it still a good time to sell?
Interest rates are still low, and people are returning to NZ in substantial numbers creating strong demand so it can be expected that even after some of these changes come into effect homes will continue to achieve strong selling prices. It is still a sellers market.
If you're thinking of selling, it's worth getting a free no-obligation market appraisal from your local Professionals agent. Contact your local team here
.