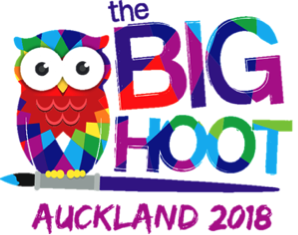 Giving back to communities is a big part of what we do at Professionals, which is why we're extremely proud to be supporting the innovative event, The Big Hoot.


This public art trail across Auckland City will raise money for the Child Cancer Foundation, helping to support children with cancer and their families. As a partner of the Foundation since 1994, Professionals Real Estate Group has raised $4.6m for this very worthy cause, and we're excited to be part of this latest initiative.

As the name suggests, the Big Hoot is a celebration of owls and artists from around New Zealand and the world. Children of all ages and their parents will be delighted by the more than 100 super-sized owl sculptures that have descended on the city, landing in parks, public spaces, malls and libraries.

Meet classic New Zealand owl, Murry the Morepork, tribute to Spanish architect, GOWLdi the Fish Owl, Author-inspired Roald D'Owl and Professionals own sponsored owl, Ruru's Warning to Pania. Created by artist Erika Pearse this owl is inspired by well-known Maori legend Pania of the Reef. You'll find our owl located at Southpoint Mall in Manukau.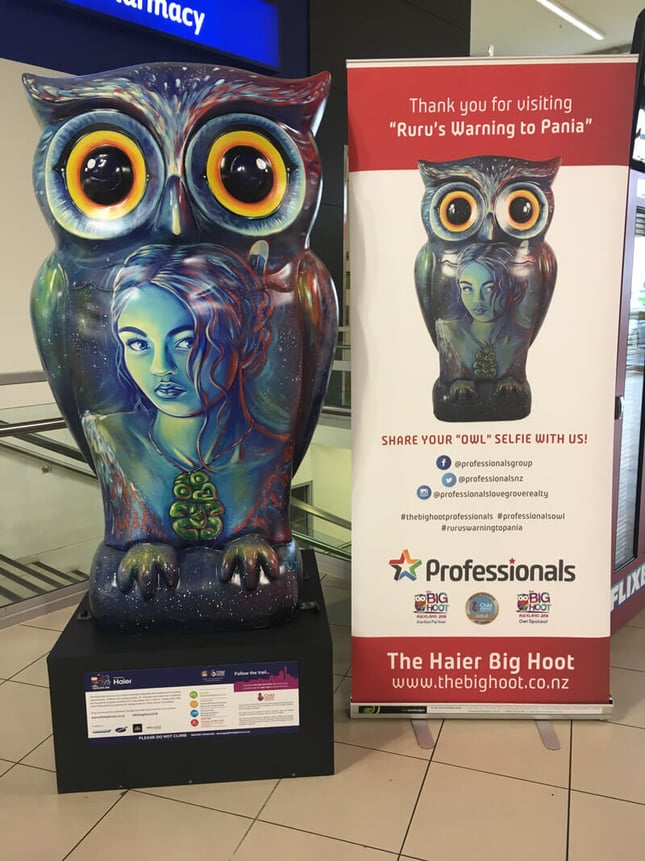 The flock is made up of 47 giant owls (1.65m) that have been designed by well-known, and up-and-coming artists. These include, Dick Frizzell, Jeff Thomson, Flox, Peata Larkin, Wayne Youle, Anna Leyland, Weilun Ha and Grace Wright. There are also 60 owlets (90cm), many of which have been designed by Auckland school students. You can start exploring this virtual aviary now by following the owl trail until the owls fly away on May 6.
Professionals will auction the 47 giant owls on May 29 in Auckland. As the official auction partner of The Big Hoot, Professionals Lovegrove Realty auctioneers will put each artwork under the hammer to raise money for the Child Cancer Foundation. In addition, Professionals staff at each of our offices around the country have been fundraising to further support this event.
The Big Hoot is a fun family event that is about giving back and helping those in need. At Professionals, we're always looking for ways to support the communities we're in and making a difference to the lives of others.
The Child Cancer Foundation provides practical, emotional and financial support to more than 1,700 Kiwi kids with cancer and their families across New Zealand. To further support this worthy cause, you could arrange an owl-themed fundraising event at your workplace, become a street collection volunteer, or set up you own Give a Little Page to raise funds. Go to www.childcancer.org.nz/big-hoot-fundraising to get started.
You can find all of the owls using the trail map within the Big Hoot 2018 app – available to from the App Store or Google Play, and collect rewards as you go. Hard copy trail maps are also available from select locations. Visit www.thebighoot.co.nz for more information.