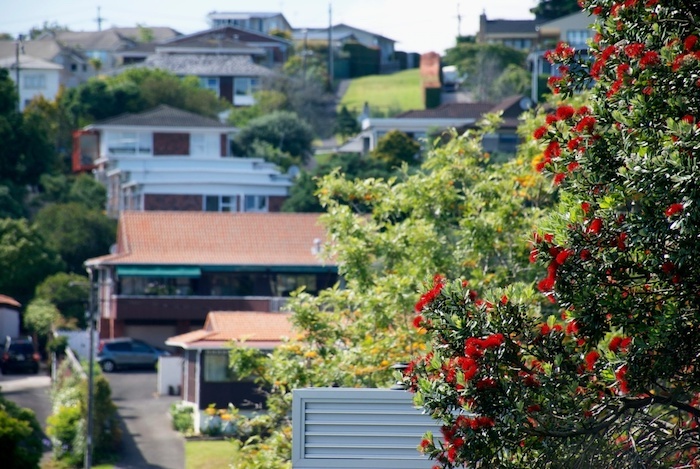 In July the average asking price for houses fell, which has been the first decline for the housing market within a 3-month period.
Sign up to our new video series Professionally Speaking to get all the latest advice, trends and reports from our experts.
The seasonally adjusted asking price for homes in July 2016 fell by $7,556, which is 1.3 per cent when compared to June 2016 (according to Real-time marketing statistics released by realestate.co.nz). In July the average national asking price for housing was $569,971.
Viewing sessions in Auckland have decreased by 10.39 per cent when compared to the same time last year. Our Professionally Speaking report had touched on this last month and this latest information continues to reinforce the possibility that the Auckland housing market is losing its shine to other regions.
Canterbury and Otago regions for example have both seen an increase in real-estate viewing sessions with the increase sitting at 11.40 per cent, the Marlborough and Wellington regions have both seen considerable increases with 19.03 per cent and 22.52 per cent respectively.

Rollercoaster asking prices for regions around the country
Auckland is known for its continued rising house prices and this does not seem to be slowing. This month, the Auckland regions reach another record high average asking price of $898,562 — a 1.1 per cent increase from last month.
Kiwis have been calling out across the nation to put barriers into place to keep the house prices in check, however it seems that the housing market is slightly correcting itself, showing us that buyers are either unwilling or unable to meet these increasing price rises. It is not yet determined whether the fall is the beginning of a larger trend.
It is not only Auckland showing this continued upward trend of housing prices; regions such as Waikato, Wellington and Otago are also seeing a rise. However in Canterbury, the trend is going the opposite direction, with prices falling for 3 consecutive months.
The average asking price for housing in July throughout the Canterbury region was at $462,936 — close to a $10,000 drop in just 2 months from May this year. Still, Canterbury demand has remained high with sessions increasing by 8.33 per cent from June, and an 11.40 per cent increase on July 2015.
The Central Lakes / Otago region experienced the largest drop in average asking prices — 20.9 per cent when compared to their previous month. It is possible that this is a one-off drop (having dropped to $680,672) but it is still much lower when compared year on year ($756,063 In July 2015).
At both ends of the country the asking prices have followed suit, with both Northland and Southland average asking price falling by 4.7 per cent from the previous month.
To contrast these falling house prices, Nelson and Marlborough are on the rise. The average asking price for the region of Marlborough hit a landmark, going over the half-million dollar mark for the first time ever, reaching $503,997.
The Marlborough region had a hefty increase in demand for the month of July with a 10.94 per cent increase from the same time last year (July 2015).

Property listings remain static
The number of new properties coming into market has remained approximately static throughout the nation when compared to the same times last year (with a 0.6 per cent decrease from July 2015).

Investors may be looking for capital gain instead of focusing on the yield of their rental properties.
The Reserve Bank has released statistics for the first time showing that 40 per cent of all mortgage lending was on payment for interest-only terms. The percentage has remained static since the data has been available to the RBNZ in July 2015.

The three New Zealand hubs of Waikato, Auckland and Wellington are all at the bottom spots respectively when it comes to the national average of yield; as regional areas continue to dominate the greater gains. West Coast, Wairarapa and Southland fill the top three spots respectively at 8.44, 6.01 and 5.93 per cent.
---
Want to stay up-to-date on all the latest housing market trends? Sign up to our new video series Professionally Speaking to get all the latest advice, trends and reports from our experts.