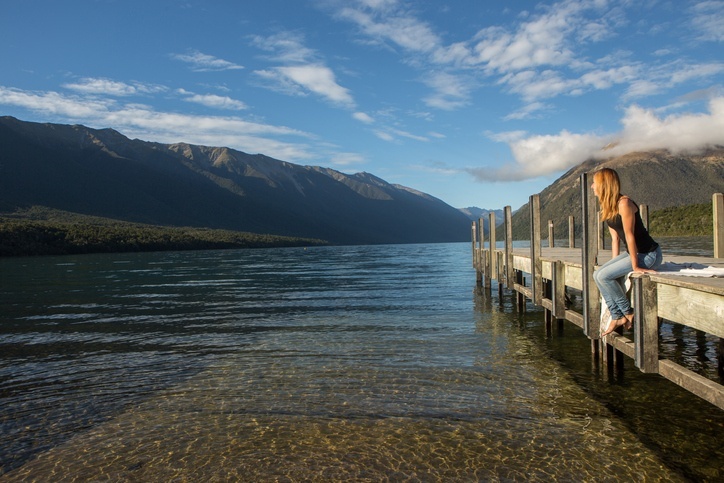 Continuing on from our last blog "Key influencers of buyer confidence: what they mean for you" this blog covers further key trends currently occurring in the NZ property market. In this blog, we'll look at the current status of key parameters such as values, sales volumes, market activity, and listings.
If you want to understand the current trends on the NZ property market, click here to download our eBook "How to get ready to sell your house" and become more confident in making decisions for your house sale or hunt.
Values
Last month's ease in values has carried on, with quarterly growth being 3.3%.
It's possible that the quarterly growth will be reduced to 0% at the beginning of 2017 as it was at the start of 2016.
Sales Volumes
LVR restrictions continue to lower sales, and sales volumes are down year-on-year in the main centres – particularly in Auckland, compared to this time last year.
Hamilton, Tauranga and Dunedin are also lower than the same time in 2015.
Christchurch sales volumes have risen (from what was relatively low) and Wellington sales volumes are flat after a strong winter.
Rent
Recent months have seen an increase in rents and a slight rise in gross rental yields.
Compared to last year, all the main centres' rental gross yields are dropping – Wellington fell 0.9% and Auckland fell 0.2% to a low 2.1%.
Market Activity
Demand stayed flat in Auckland and the rest of the country
Activity is expected to decrease between now and 2017
Wellington and Dunedin are experiencing very strong market activity
Valuations Completed
The LVR announcement in July seems to have made an impact on valuation activity. Although much of NZ has seen an increase in activity since the announcements, it's still not as much as what we would usually expect for the time of year.
Listings
There has been a recent surge in listings across NZ
Total listings are up in Auckland, due to the surge of new listings and the drop in sales.
Other main centres however are experiencing historically low listings.
Buyer Classification
Steady activity for first home buyers
This summer it's likely that we'll see multiple property owner activity affected by the LVR restrictions.
House Price Index
House prices are continuing to grow in North Island main centres – with Wellington standing out as having the strongest 3 month growth
Christchurch is slowly growing to an average price of $500,000 and Dunedin also steadily increases its values.
It is clear that values are rising country wide
Strong growth in the North Island is centred on the lower end of the island – Wellington, Kapiti, Horowhenua and into Bay of Plenty, Waikato and Hawke's Bay
Queenstown Lakes and Central Otago in the south continue to dominate.
A closer look at…

Auckland
Auckland's average property value keeps pushing past $1m, but the rate that it is pushing is slowing – 3 of the 4 areas of Auckland Central now have only a low-teen percentage growth.
The average value of houses is estimated to be over $1m in 99 Auckland suburbs.
Only 3 suburbs have an average of under $500,000 – including Auckland Central consisting of only apartments.
LVR restrictions haven't seemed to have a big impact on investors when you look at their percentage of sales at 43%.
First home buyers continue to stay steady even with the rising prices.
Tauranga
Tauranga values have risen but look to have peaked 2 months ago
The average house value is now over $650,000
The growth of owners of multiple properties from Auckland into Tauranga has continued in the last 2 months – resulting in 38% of sales.
Wellington
Wellington (and the greater region) has been experiencing strong growth over the last year, reaching and seeming to stay at 21% annual growth.
Porirua and the Hutt Valley are stand-out regions with quarterly growth at 9%.
The number of properties bought by first home buyers has risen significantly – showing that they have continued to buy while other buyers have slowed down in purchasing.
If you've decided to sell your home, cover all the practical in's and out's in our professional home selling eBook, "How to get ready to sell your house", to be ready for the journey ahead.