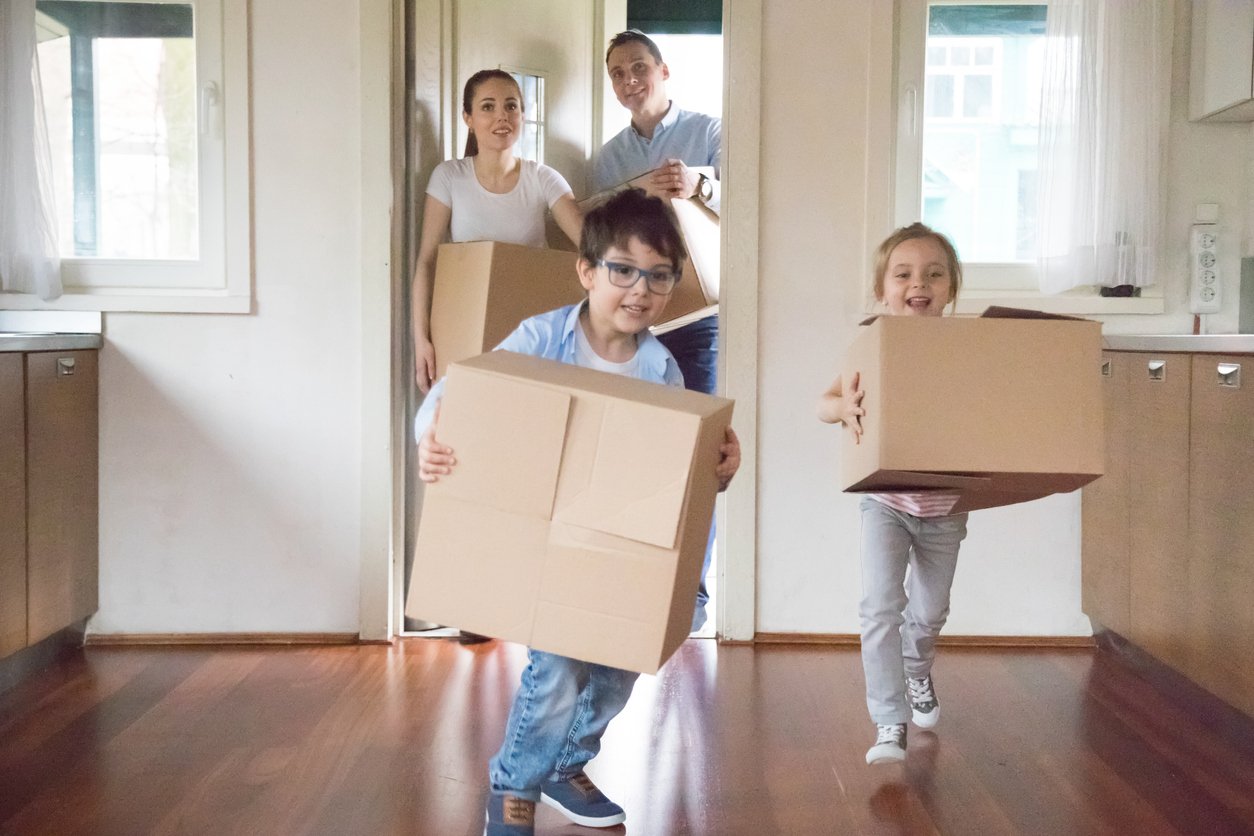 As an adult, moving house is usually an exciting time. A new home, a new neighbourhood, a fresh start. Kids and teens, on the other hand, can react differently - especially if the move is about to take them away from the only home they've ever known.
For this blog, we reached out to two of our agents, Rachel Rasch and Sharine Burns, who have experienced moving with their families. They share their insights into managing this time of change for little kids and teens. We hope this helps make your move a positive and exciting experience for everyone.


Want to learn more about selling your first property in NZ? Learn more here.


Tips for the little ones
As soon as you're committed to moving, chances are things around the house will start to change. You'll be thinking about having a clear-out in the toy cupboard(s) and before long you'll be doing a few 'DIY jobs' to prepare your home for listing. All this hustle and bustle can be a big disruption and source of confusion for little ones.
"It's best to have a conversation with your kids before all the action starts and position the move as an exciting adventure for the family," says Rachel Rasch, a Lower Hutt sales agent. "I've borrowed characters from their favourite books or shows and made up stories about them moving so my child can relate. Also, good children's book stores stock storybooks that talk about feelings around moving house."
Sharine Burns an agent in Howick has moved house with her family a few times. "Highlight as many benefits as you can about the move and what it means for them - perhaps they get a new room to themselves for the first time. Maybe the chance to decorate the new room in their favourite colour. Or more spaces to play hide-and-seek. Tap into your inner child and get creative!" she says.
"Before you tackle the toy cupboard," Rachel Rasch, "think about keeping toys that have a special place in your child's heart that could provide an important connection to the past - these toys really help ease the transition from old to new and you may find your child helping their old toys settle in."
"If it's really time for big clean out," Sharine Burns, "a great idea is to get your child involved in donating toys and old furniture to a charity, explaining that it's another child's 'turn' to enjoy these things, so you can make room for new things in the new place.
If your clean out is still met with tears and tantrums, save it for when the kids are out of the house - chances are, they'll never miss a few things they haven't played with or used in a while... and you can save them the trauma of seeing their toys being boxed."
Any tips for moving day? "When it comes to moving day, distraction and forward planning are your two best friends," Rachel Rasch. "Try and get friends and family to have the kids, and get a head start on setting up their new special room and play areas in your new place as quickly as possible. They'll be so focused on the exciting new things in your new home, that they'll barely look back."
Teens and change
While you may think your teens are nearly adults and are on board with your moving plans, don't underestimate the impact change may have on them - particularly if this is the first move away from their childhood home.
"As we all know, teens are unpredictable, so a cool, disinterested front, could really be cover for deeper feelings of uncertainty and fear of change," Sharine Burns.
"Much like with little ones, have the conversations early and keep talking about the move openly. Definitely look for 'WIIFM' (what's in it for me?) opportunities - for example a cool sleep-out, attic room or basement to hang with their friends. Or if you're moving further afield, a promise of driving lessons to ensure they become more independent and can connect with their friends. Whatever you do, make sure your new place has good WIFI!!!"
Moving home is a big decision for any family and the days leading up to the packers coming in can be stressful, particularly if you have issues selling your home. To help ensure the process is as stress-free as possible, get a good team on your side. Engaging an agent [links to find an agent] who understands your situation and who can lead you through the process with a good sale outcome is worth every penny.
So if you're thinking about making a move for your family, we hope this blog helps ease your mind when it comes to the kids - both big and little. Good luck!