Average property asking prices are good indicators of current market sentiments. Statistically, asking prices tend to correlate closely with sales prices recorded in future months when those properties are sold.

Real-time market statistics released by Realestate.co.nz show the May national average property asking price reached $570,971, up 7.2% (from May last year).

While the average property asking price has increased nationwide, the Central Otago/Lakes region is the notable standout for this month, with prices reaching $819,778 – up 8.9% from this time last year.


The region also recorded the largest drop in new property listings, which is down 32.9% from last year as well.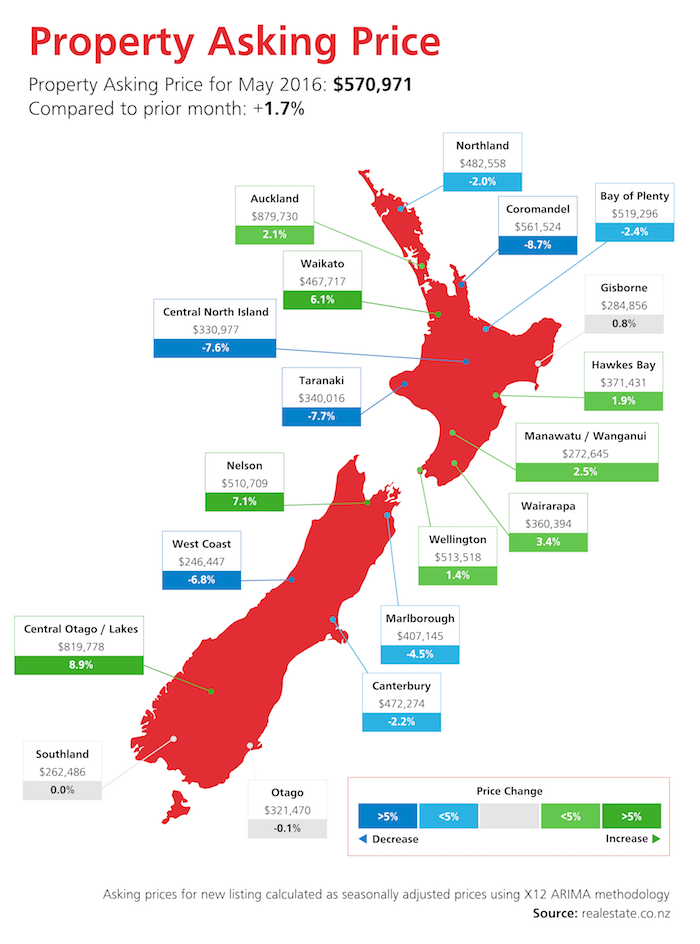 ---
Want to stay up-to-date on all the latest market trends? Sign up to Professionally Speaking.