Average asking prices across the country fell by $7.556 (1.3 per cent) in July 2016 — the first decline the NZ housing market has seen in the 3 months since April.
The traditional lift in the housing market activity during September failed to eventuate, highlighting the unpredictable nature of the property market in 2016.
Real time market statistics from realestate.co.nz show new property listings across the country are down by 12.2 percent compared to September last year, and total housing stock is down 23 per cent.
Auckland was the only region across the entire country where total housing stock level increased (by 4 per cent). However, new property listings in September were down 17.8 per cent when compared to the same time last year.
Waikato and Wellington regions experienced huge drops in total housing stock levels, down 31. 9 per cent and 37.7 per cent respectively.
With nationwide drops in housing inventory, the market continues to favour sellers who can command higher asking prices.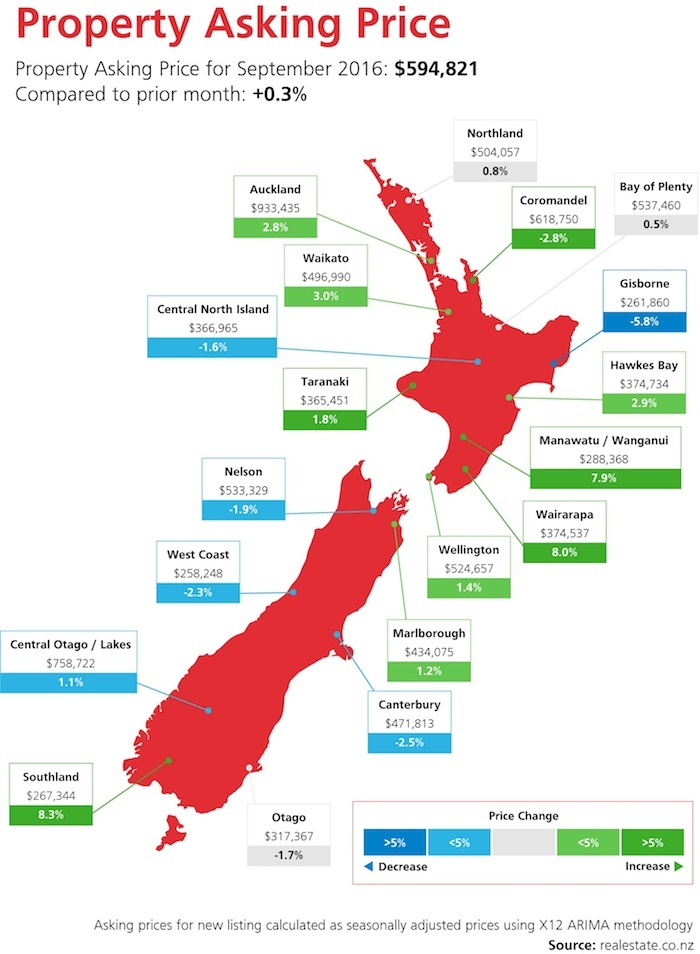 ---
Sign up to our video series Professionally Speaking to get all the latest advice, trends and reports from our experts.