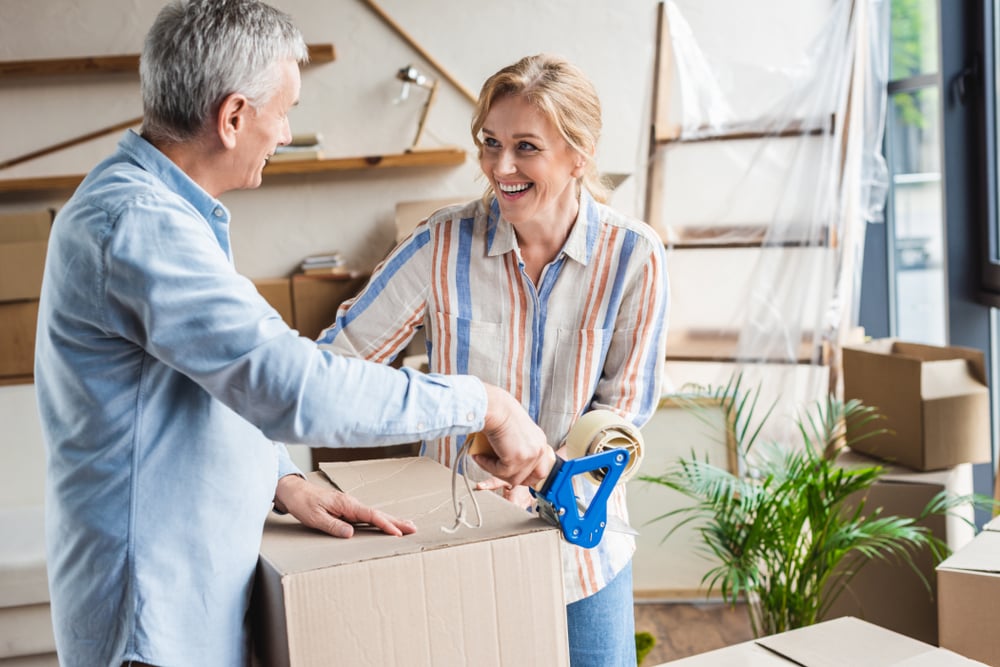 Big homes can be hard work, so they're not for everyone. They're often expensive to maintain, have huge power bills and even bigger mortgages, and that's why so many Kiwis are downsizing.
If you're considering moving you'll want to make sure wherever you end up is an improvement, and that you don't stretch your finances in the process. Downsizing to a smaller, newer, easier property could be the perfect way to make that happen.
If you're ready to retire, or if you're just looking for a change, now could be the perfect time to downsize and make life a little easier. In this blog, we discuss four more reasons why this might be a great idea for you.
Want to learn more about selling your first property in NZ? Learn more here.
1. Boost your cash flow
Owning a big property can suck up a lot of your income. Once you've paid your mortgage you've also got to worry about insurance, maintenance and the costs of travelling back and forth if you're located far away from family and friends.
Downsizing is a great way to boost your cash flow instantly by decreasing your property costs. Having a smaller mortgage (or no mortgage at all) could save you hundreds or thousands of dollars every month alone. This is money you can spend on better stuff like spoiling your family or saving for that overseas trip you've always dreamed of.
2. Decrease your utility bills

Utility bills can be huge in large houses. Heating alone costs hundreds of dollars a year, and it might be costing you even more. One of the biggest benefits of downsizing to a smaller apartment, unit or townhouse is that your utility bill should instantly decrease.
In fact, some small townhouses, apartments and units in northern parts of New Zealand are so well designed that they need minimal heating, even in winter. Not only will this be great for your power bills, but it's also great for the environment as well.
You may also pay less insurance and rates if you move to a smaller home. Rates are calculated based on the value of your home, so if you move to a more affordable property this will almost certainly be true.
Find a Professionals agent to help sell your home
3. Face less financial stress

Downsizing is a great way to take the pressure of yourself by decreasing your living expenses and increasing your bank balance. Having a large mortgage hanging over your head can be stressful - especially when it's accompanied with all the utility bills that are required to run it. It's a particularly good idea if you're retiring as it'll make supporting yourself on a smaller income much easier. Smaller home, smaller bills, less stress!
Not to mention, you can also save in little ways around the house. Save on cleaning products as supplies will go a lot further in a smaller home. Sell your big furniture as you won't need as much to fill a smaller home. Savings will be all around you!
4. Begin a new chapter in your life

Kiwis spend a lot of money on our homes - downsizing allows you to refocus those resources to improve your lifestyle. That might mean more trips overseas, a new car or even funds to pay for a big life moment like a wedding or honeymoon.
If you downsize to a less expensive home you may also be able to pocket the difference and use it to enrich and improve your retirement. After all your hard work you might as well retire in style.
Are you ready to retire or change your lifestyle? Have you considered downsizing? There's no denying it can be a great way to decrease your costs, reduce financial stress and improve your lifestyle.
So if you're ready to start searching for a smaller, easier property get in touch with the friendly real estate experts at your local Professionals office.