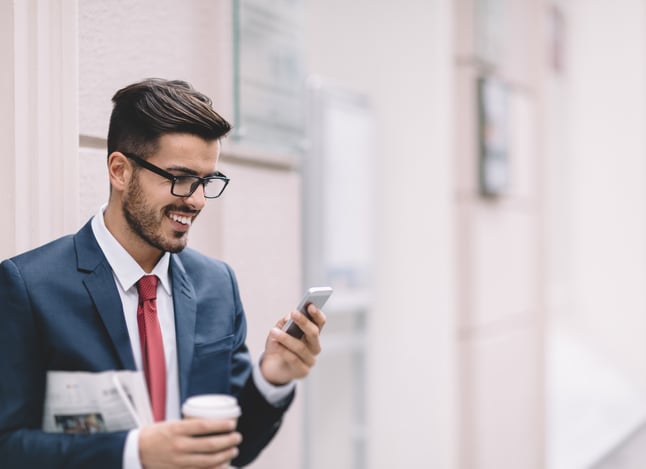 The real estate industry is reinventing itself before our eyes. Technological disruption, demographic shifts and environmental issues are radically transforming our profession, changing jobs, skills and business models.
But what's spurring the change? In this article we cover the 5 driving forces that are shaping the real estate industry for the future.
Our latest eBook, How to start your real estate business – Path to business ownership: a programme for high-flyers who are ready to take their real estate career to the next level not only covers how technological disruption is driving change in the real estate sector, but what you'll need to do to launch a successful business too.
1. New types of consumers are emerging
Changing attitudes to ownership, ageing societies and new consumer demands are challenging the way we think about real estate.
The "sharing economy" (like AirBnB) will divert revenues and market share from the traditional real estate sector, an ageing population will need accessible facilities and healthy environments that keep our elderly out of hospital for as long as possible, and finally as consumers become less predictable, demographics will be replaced by psychographics – where real estate demand is driven by consumer values, opinions, personality, interests, attitudes and lifestyles.
2. Virtual space vs real estate
Increasing interconnectivity, mobility and work flexibility is giving salespeople and small agencies access to the same professional resources that the larger agencies enjoy. And while location is still important, our expectations of physical and virtual spaces have changed drastically.
Today, virtual businesses are operated out of homes, serviced offices, cars or cafés. New live-work space integration solutions will further reduce space waste. Also, climate change, high energy prices and government regulation pushing sustainability up the real estate agenda as well.
3. Migration, urbanisation and regional decline
Mass migration from regional towns to bigger cities are putting a lot of pressure on housing prices and increasing social tensions. Similarly, it is predicted that lifestyles and a sense of community will diminish as many towns suffer from loss of jobs, loss of young people and an ageing population.
The real estate sector can help find solutions by partnering with the investment community, developers and government to reboot our regions and develop urban social housing schemes that might otherwise be uneconomic.
4. Technology fosters business innovation
New mobile, cloud, social and data analytics technologies are changing customer experience – and as demand for personalised customer experiences increases, agencies need to find new ways to partner, invest and innovate to enhance their brands and services.
A raft of new technologies will drive new business models and create new opportunities to create interactive experiences for house buyers and sellers.
5. Changing access to finance
Financial services and new types of investors will transform real estate. By cutting out the middle man (like banks or investment managers), they're able to lower costs and make financial services more efficient and consumer friendly.
Crowdfunding has shown how technology can help investors and vendors to raise capital, and its use in real estate will significantly shake up how investments are made in the future.
---
To learn more about setting up your own successful business in these digitally-driven times, download our latest eBook, How to start your real estate business – Pathway to Business Ownership: a programme for high-flyers who are ready to take their real estate career to the next level.