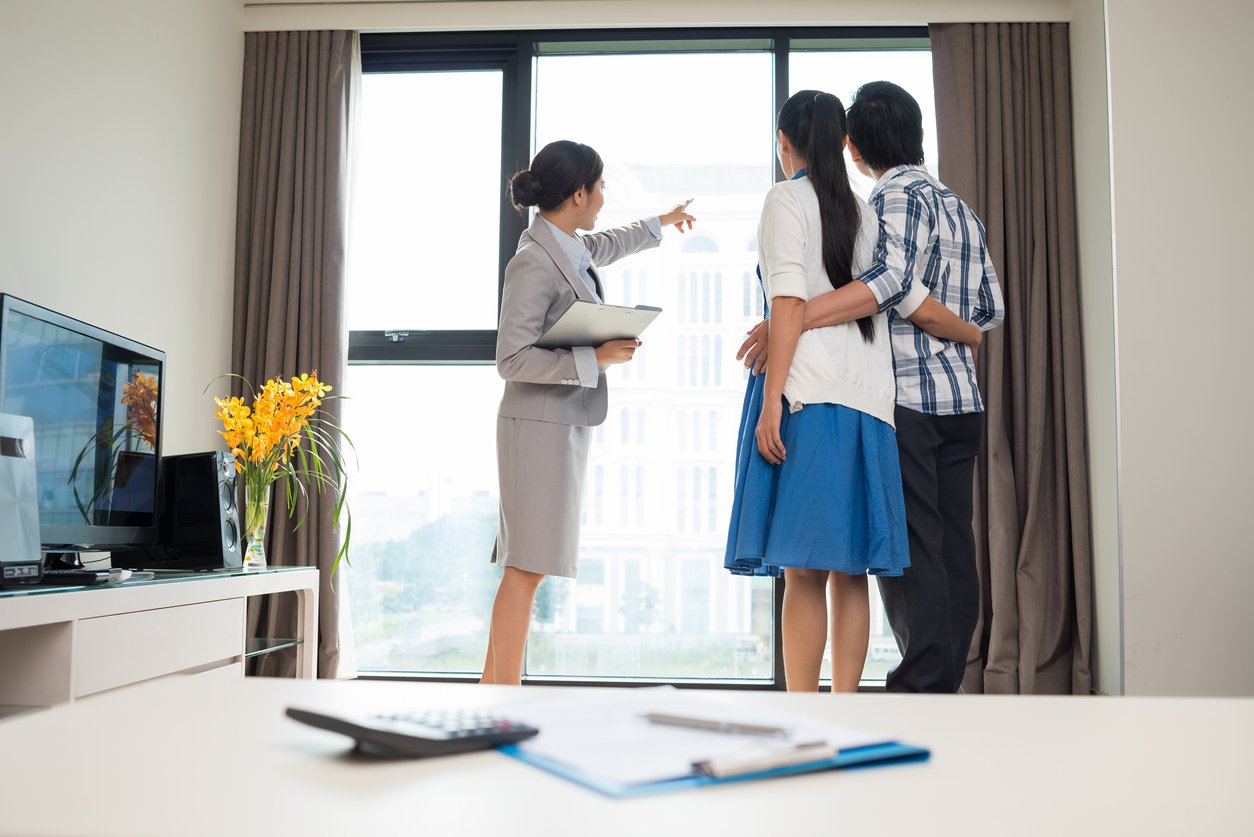 When you've got other expenses to take care of like holidays and kid's schooling but don't want to sacrifice on location - buying an apartment is a brilliant option.
To make sure you pick somewhere you can see a future in - here are 10 things to know before you buy.
1. The difference between freehold and leasehold
Leasehold is a type of property ownership where you don't own the land underneath the property and have to pay yearly ground rent. Usually leasehold terms are around 99 years and while the initial purchase price is often lower, ongoing costs will usually be higher.
Freehold is the most common type of home ownership where you have full title to the property and the land it's on without a time limit, or ground rent.
2. How long the existing lease is
If you're buying a leasehold apartment it's essential that you know how long the existing lease has left. Mortgage lenders prefer to have at least 50 years left after you settle your mortgage.
3. All the costs involved
If the apartment or unit you're buying has a body corporate you will most likely be charged a yearly fee to cover common costs. That includes everything the body corporate does to maintain common areas like lifts, stairways, gardens and other parts of the property you share with other apartment owners. Make sure you know how much body corporate fees are before you buy and whether any capital works are due in the future.
4. Where you will park
When buying an apartment one or two car parks are sometimes included in the purchase price - make sure you know whether this is the case. If not, you can usually buy or lease a car park in the building or nearby.
5. The noise level in the apartment
Apartments can be noisy especially if the neighbours like to party so it's worth visiting the building several times throughout the day and evening to get a feel for the noise level.
6. Details of future developments nearby
Your apartment might have a view now but in 10 years an office building could go up next door and ruin its outlook. To avoid a situation like this, research upcoming developments in the nearby area. To do this, drive around the area and look for any signs of upcoming work or check with the council to see if there are any applications in the pipeline.
7. Vacancy rates in the building
Even if you're not buying as an investor right now it's handy to know how your apartment would perform if you were to rent it out in future. Ask your real estate agent what the vacancy rate in the building is, and research the vacancy rate in the area online. It might also be worth getting a rental appraisal from a property manager before you buy.
8. Who you will be dealing with
When you buy a unit or apartment you may be dealing with a building manager when you need to ask a question or get something fixed. If this person is an experienced professional any issues you have while living in your apartment that are related to the building will be quickly solved.
9. Understand the condition of the building
Take a look at the building when you inspect it - are there cracks in the walls, or damp spots in the ceilings? If you're at all unsure it's always worth getting a professional building inspection done before purchasing for peace of mind.
10. Average sale prices in the area
Make sure you're not paying over market by researching the average sale price for similar properties in the apartment block and wider area.
If you still need a hand finding the perfect apartment get in touch with the team at your local Professionals Real Estate Office. We're experts at guiding Kiwis through the apartment buying process to find them a place they love to call home.