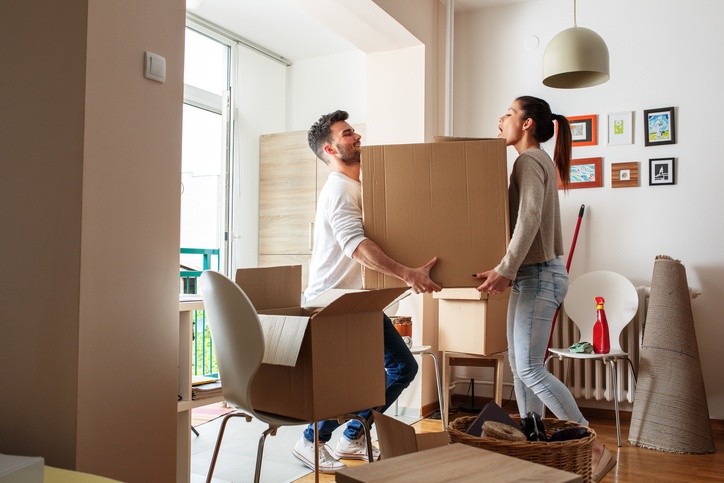 You're ready to sell your house. Perhaps the kids have left home and you need to downsize and you'd like a change in lifestyle or it's simply time to buy your dream home. Whatever the reason, your current home no longer suits your needs and it's time to sell.

You've sold a couple of properties in the past, so you know what to expect. But despite your experience, it's still normal to feel anxious about getting a good price for your property and whether you'll find the right place to buy.

These are normal concerns, which almost every seller can relate to. We want to help make the experience as easy as possible and ensure your home sells quickly. In this blog, we look at five key steps to a swift sale.


Step 1. Get your property ready for sale
Presentation matters. Remember, you only have one chance to make a first impression with buyers so you want to ensure it's a good one. Small changes can have a big impact, including boosting sale price and reducing the length of time on the market. Here are some potential ways to improve your home:
Lighten - clean windows, add light fixtures and cut low tree limbs to maximise light
De-clutter - clean entryways and remove excess items
Upgrade kitchen and bathrooms — these rooms can make or break a sale
Stage - consider using a professional company to style your home and present it in the best way
Landscape - mow lawns, tidy the garden, add flowers and remove excess debris
Repairs - make sure any obvious maintenance issues have been carried out
Paint - this might be touch-ups to the inside or outside of the house, or a full repaint, which will freshen the whole property.
Step 2. Price competitively
Pricing your property correctly is a top priority. This means a fair price that meets the current market. Talk to your agent about how to do it appropriately so there is no question about what buyers are looking for.

Getting the pricing right from the start of your sale campaign will attract buyer interest quickly. The first two weeks are the most important for your listing as this is when your advertising and views peak, so you need to take advantage of this window.
Step 3. Choose a sale method
There are several different methods of sale to consider including, auction, tender, by negotiation and deadline sales. An auction is often the sale method of choice for sellers with a tight time frame as this creates urgency, with a predetermined sale date. Auctions work well in a seller's market but in a slower market, you might be best to look at an alternative option. Talk to your agent about your needs and what is right for your property.
Step 4. Work with the right agent
When it comes to selling your biggest asset, you want to work with a professional. A real estate agent carries out a number of duties to ensure the process goes smoothly, so they have a critical role in the success of your sale. In particular, they will work with potential buyers and negotiate on your behalf. For a swift sale, engage an agent who you feel comfortable with. They should be a strong communicator and experienced at selling properties in your area.
Step 5. Prepare for the after sale
Planning for the after sale can make the entire process faster. So if your objective is to sell quickly and move on, fast-tracking your conveyancing is a good idea. This is the legal transfer of a property from one person to another. You can get a head start on this process by instructing your lawyer to begin preparing the paperwork that will be needed after your house is sold.

Selling your home may seem like a daunting task but it doesn't need to be. By following these steps that help you plan and prepare, you'll be ready to sell your property quickly in any market so you can get on with finding your next home.