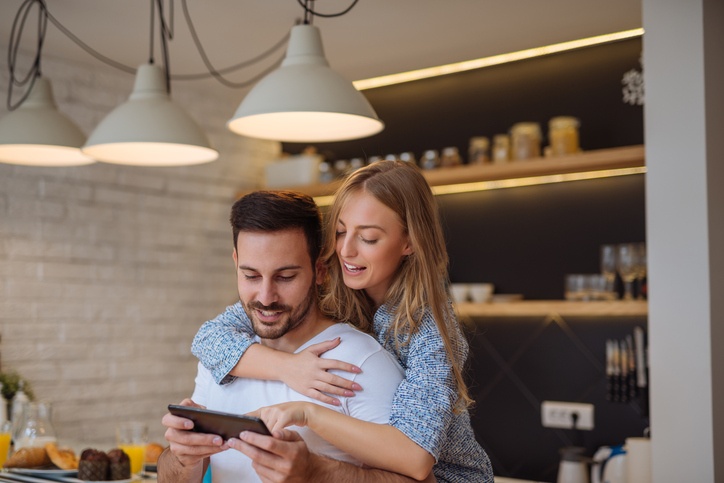 You're ready to venture into the market and take your first step onto the property ladder. Buying your own home is an exciting time but it can also be a daunting task, full of complexities if you're unprepared.
Because your home is usually one of the biggest assets you'll ever own, it's vital to make good decisions during the buying process to set yourself up well for the future. To avoid the mistakes many first home buyers have made, you need to invest plenty of time and arm yourself with the right information.

That's where we can help. This blog will get you on the right path by covering the common traps to avoid when purchasing your first home.

Ready to take your next step towards home ownership? Download our Pathway to buying eBook.
Trap 1: Selecting the wrong interest rate
With so many mortgages on offer, it can be hard to know how to choose the right home loan. One aspect to consider is whether to go for a fixed for floating rate. This will depend on your own circumstances, but it's worth remembering that if you do choose to lock in a fixed rate and then later want to revert to floating, you may have to pay a break fee.

Additionally, choosing the lowest rate is not always the necessarily the cheapest option as they come with hidden fees. To decide on the rate that suits your situation best, seek advice from your mortgage advisor.
Trap 2: Not doing a pre-purchase inspection
When you find a home you like, do some basic checks yourself before paying for a building inspection. Can you smell dampness, see rot or any repairs that need doing? If nothing raises any alarm bells, still organise a formal building inspection to be carried out. This will look at every aspect of the property, from the foundations to the roof, and raise any below-the-surface issues you need to be aware of before deciding whether to go ahead (or not).
Trap 3: Not using KiwiSaver
Saving for that deposit can take a long time. Making a first home withdrawal from KiwiSaver is a great way to help you achieve your home ownership dream faster. To apply for the scheme, you must have been a KiwiSaver member for three or more years and you can only use the money to buy your first home — not an investment property. If you are using KiwiSaver, make sure the forms are signed and submitted early to avoid a stressful rush at the end.
Trap 4: Looking in the wrong neighbourhood
Many first home buyers look in areas and at properties that are out of their price range, which is a recipe for failure. Instead, research areas you would be happy to live in, that meet your needs and where there are properties within your budget. This way you'll get to know those areas well and will be in a strong position when it comes to negotiating on the right property.
Trap 5: Not checking your credit record
To have your home loan approved, the bank will need to see your bank statements and credit history. If you have dishonoured direct debits or debts, this could count against you and result in your mortgage being declined. Make sure you have a clear understanding of your financial history and if necessary, seek independent advice.
For the unprepared, there are a number of potential mistakes first home buyers can make along the way. By avoiding these, you'll reduce your risk and increase your chances of making a great purchase now and for your future.

Ready to take your next step towards home ownership? Download our Pathway to buying eBook.