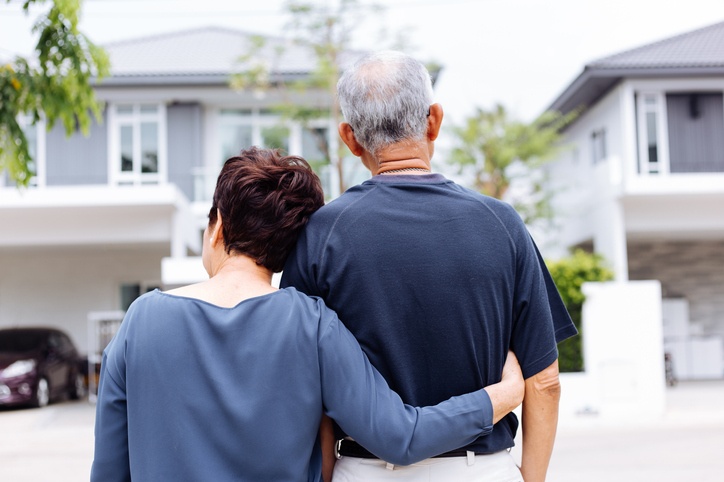 Every homeowner wants the best possible price when selling their property. A number of factors come into a sale price, and while you may feel you know your property's true worth, potential buyers can see things differently.
Whatever the market, if you want to get on with your move and buying your next dream home, determining a fair price from the outset is the best strategy for achieving a sale.
To do this, you should speak to agents who know your area and can provide an objective evaluation of your property, combined with a realistic assessment of market conditions. This gives you the best chance of selling quickly, without losing out in the process.
If you want to know how to sell your home for the correct price, this blog is for you. In it, we explain how to measure your property's worth to achieve a timely sale.
Thinking about listing? Get a free market appraisal from an experienced Professionals agent
What's my property worth?
There are a number of different ways to measure the value of your property. Many owners (and buyers) look at the rateable value or RV of a property, but this isn't necessarily in line with market values. These valuations are carried out by local councils to work out what share of rates a household should pay, and as they are only updated every three years they don't take improvements or changes in market values into account.
Alternatively, you can turn to online sources. Sites like Trade Me Property Insights has detailed information on properties around the country including, previous sale prices, when the property was built, size, and an estimated value range based on comparable sales, listing details and user activity.
Remember, sites like this don't take the condition of your property into account, or any improvements you've made, so should be used as a starting point only.
A balancing act
Buying and selling properties is a balancing act so it's important to understand both sides. Sellers want the best price possible for their property and buyers want to buy at the best price possible, so determining the value of your home is about finding the right figure between these two points of view.
National data shows this is done accurately in the majority of cases, with properties typically selling between 2% and 5% off asking price. Latest figures show Christchurch sales were closest to asking price, with just 2% difference. The more volatile West Coast market had the largest variation, at more than 5%.
Choose an experienced agent
An expert agent plays a valuable role when it comes to understanding the worth of your property. They will provide you with a current market appraisal or CMA, which combines online information such as recent comparable sales, particular characteristics of your home, and the agent's knowledge of the area and current market.
Unlike other appraisal tools, an agent walks through your property and can identify its unique features that will appeal to buyers. They can also advise on sale methods and which would be best suited to your home, based on experience and your individual needs.
A number of different factors come into play to achieve a property sale and getting the right price is naturally, a key part of this. Understanding your property's worth in the current market and working with experts are ingredients for a winning strategy, that will help you sell successfully, for the right price.