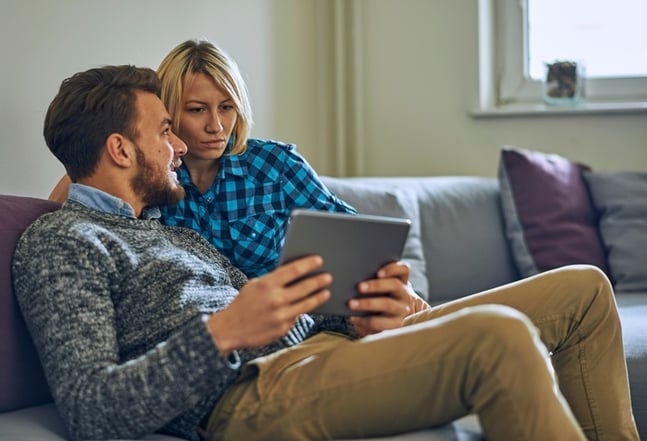 Deciding how you're going to sell your home is one of the biggest decisions you can make along your sales journey. And as you may feel unfamiliar with the selling process it can be hard to know what method is going to be most effective for you.
In this blog, we'll look at a few different ways you can sell your home so you can be sure you're taking the approach that best fits your circumstances.
Find out more about the NZ selling process, and what you need to consider when selling your home in our new guide:
There's no one best solution when it comes to selling your home. All methods work, but some will no doubt work better for you than others.
Let's take a look at a few different options and their own unique benefits:
Auction - Sell it now!
If time is not on your side, then this is a quick way to get a good price - it's typically over in a few minutes with the sale then becoming unconditional. If you're living in an area of high demand, it can drive up the price of your property without you having to wait for particular conditions. This is a good option for a standalone home as they tend to be in more demand than say, a two-bedroom apartment.
Negotiation- Sell it soon!
This is a straightforward and quick way to sell. Set your price or price range, and let the buyers come and negotiate from there. This gives you a bit of flexibility with the sale too. "Yeah, your offer sounds good to me but I'm going to need a night or two to sleep on it."
Tender- Sell it maybe, we'll see.
This is an ideal option if you have a bit of time on your hands before needing to sell. It also gives you full control of the process. Basically, your home is listed without a price or price range- this is set by the market (interested parties). Offers are then presented to you and you decide what you want to consider. A key benefit of this approach is that you don't have to accept any offers you're not happy with. The challenge is deciding whether to sell, or wait for a better offer.
5 Key Considerations when choosing your Sales Method:
1. The current state of the property market
Some methods, such as Auction or Tender, will be more effective in a seller's market, where there is a higher demand for property. In a more balanced market (where the number of properties for sale is more or less equal to the number of buyers), it would be best to consider using methods which give buyers an indication of price, like negotiation.

2. The style of property, be it standalone home, townhouse or apartment
Tender, or Auction methods tend to work better for standalone homes or townhouses, as it attracts and allows buyers to place their own value on the property. However, if you're selling an Apartment, buyers tend to shop with price purely in mind due to the oversupply of Apartments in the market.
3. The target market for your home
Understanding the target market for your home is an important factor in determining your sales method. For example, first home buyers often search for properties online, and tend to shy away from competitive situations like Auctions, which attract more experienced buyers.
4. Your home's price bracket
Getting the best price possible for your home is one of, if not the key consideration when selling your home. So coming up with a strategy with your agent in order to price your home to sell within a reasonable timeframe, is a crucial part of finding the right selling method for your home.

5. Your urgency to sell
If you're looking for a quicker way to sell, an Auction may the way to go for you- but if you've got more time on your hands to consider your offers, a Tender is probably a better fit for your needs.
There's no one size fits all when it comes to choosing a method to sell your home. So, take the time to weigh up your options and figure out what's going to work best for you and your own set of circumstances.
Before you go... check out our new guide to find out more about the selling process, and what you need to consider when selling your home.