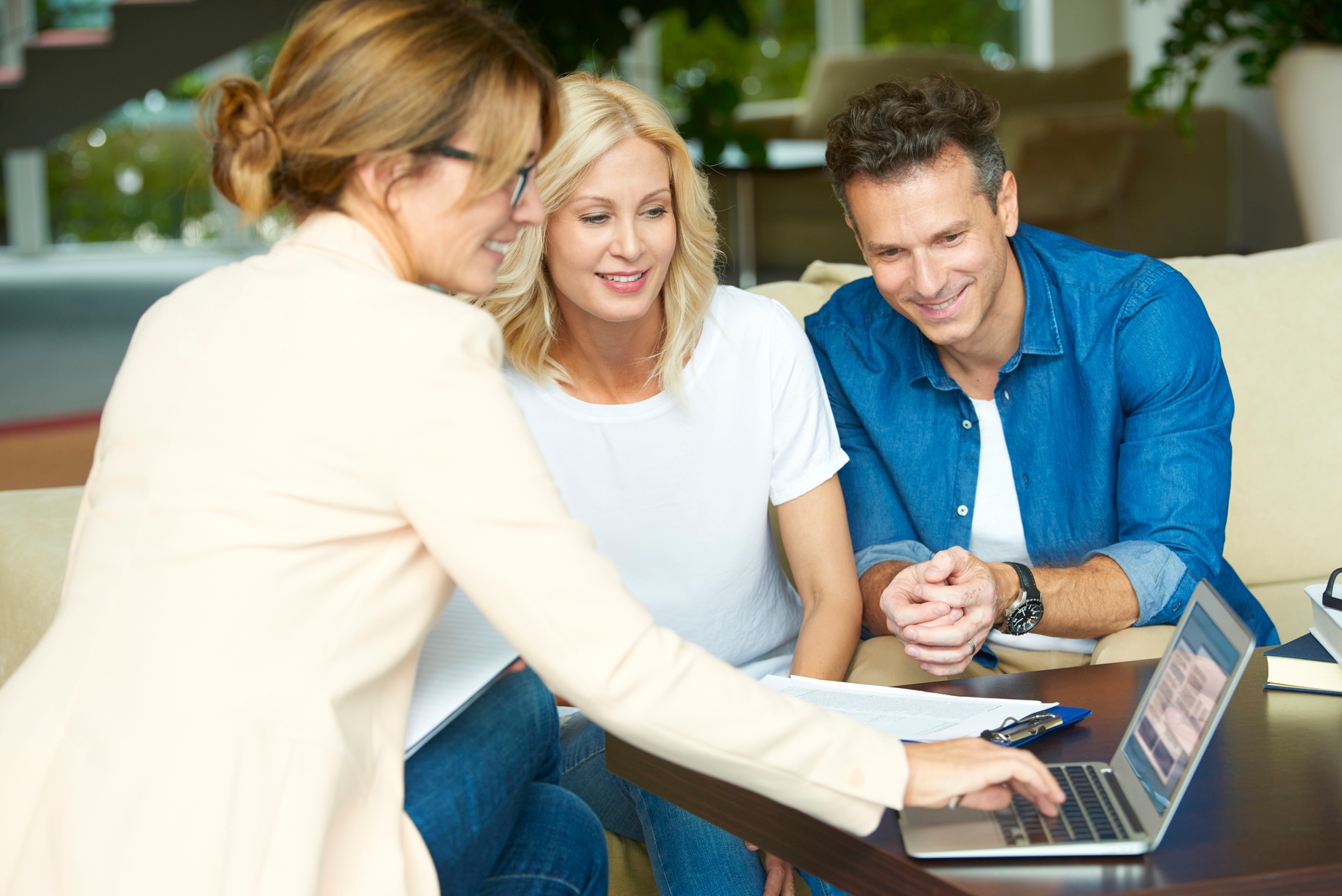 If you're looking to sell your home, you have several options at your fingertips when it comes to valuing your property. These include accessible online data as well as traditional valuation providers - real estate agents.
With evolving technology, it can be hard to know where to start and which option is right for you. Perhaps you're wondering if it's best to sell privately and do your own valuation research rather than engaging an agent.

While this may seem like a good option, online valuation tools can't see your property from the ground. They don't know that your home has a new bathroom, double glazing, and a landscaped garden. They also don't speak to buyers or consider local and national events that might have an impact on the current market.

In this blog, we explore the benefits of engaging with an agent versus online valuation tools. If you're considering selling, there really is no substitute for local insight and knowledge - an experienced real estate agent will give you the most accurate valuation of your property.


Start your search for an agent to value your property now. Meet our team.


Online tools are a great starting point when researching how much your property is worth. Automated valuations are available for all New Zealand properties where there is enough data to provide a reasonable estimate. However, this is not always possible in very remote locations.

These tools work by using an algorithm to analyse the impact of recent similar local sales combined with property records. The greater the volume of recent comparable sales, the more accurate the estimation.
But can and should you should you trust these online estimated valuations to provide an accurate selling price for your property?
In contrast to online models, a real estate agent will visit your property to get an in-depth understanding of its features. They'll use this, recent sales and local knowledge to provide a valuation of the expected selling price.

Below are some other key points to consider when comparing agent valuations and free online tools.
Accuracy
Online valuations estimate your property's worth by combining raw data from other websites. Unlike agent valuations, this includes no human input or local insight, which means the accuracy of online information might be less than ideal.
Metrics
The algorithms used to create online valuations assess recent sales of similar properties by standard metrics such as the number of bedrooms and size of property. They don't take into account other relevant local metrics like school zones and proximity to amenities. Experienced agents have an intimate knowledge of the area. They use this, with a wide range of metrics that are highly valued by potential buyers to provide an accurate market valuation.
Location
Online valuation tools are unable to provide information for all properties. If data for one or more elements of the algorithm are missing, such as recent comparable sales in more remote areas it will not be able to provide a valuation. In contrast, local agents can provide a valuation of any property regardless of its location.
Broad price range
Free online platforms typically provide a very broad estimated sale price that is 15% to 20% either side of the midpoint, leaving a lot of room for inaccuracy. Agents will instead offer a narrower value so you have a much clearer understanding of what your property is worth.
When preparing to go to market, you want to ensure you're in the best position to sell your property for what it's worth. Understanding its true market value is a vital part of this. By engaging a professional agent you'll have the benefit of local knowledge, insight, and experience, to provide the most accurate valuation for your property.