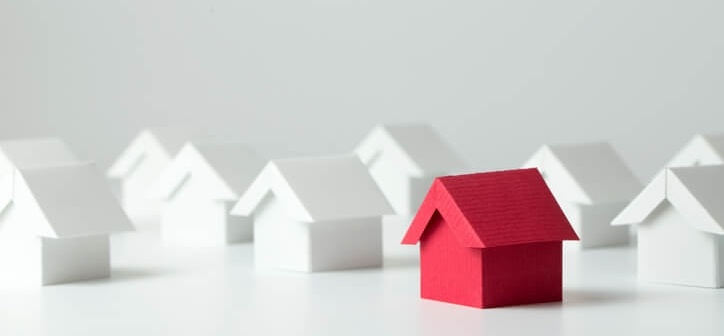 The widening gap between supply and demand in the New Zealand housing market continues to increase, and it's causing a shortfall of homes.
The May report by Realestate.co.nz, showed building pressure on housing stock as more buyers plan to become active in the property market while fewer look to sell.
In addition to the housing shortage, the report also revealed all-time high asking prices in five regions, a demand for ski regions and the current seasonal impact on the market.
If you want to keep up with the property market, this blog is for you. In it, we explore the latest data around New Zealand real estate and what this means for you, wherever you are on the property ladder.
Housing stock
Within the next 12 months New Zealand's property market is going to be most active with buyers. This was the major finding in the Realestate.co.nz May report, which looked at buyer and seller intentions in the near future.
While 6.4% of adults are definitely looking to buy in the next 12 months, only 2.8% said they are definitely looking to sell in the same period. This corresponds to a shortage of around 3.6% of homes in the national marketplace. Even by taking new builds into account, there would be a "serious shortage" of properties for keen buyers, Realestate.co.nz spokeswoman Vanessa Taylor said.
The gap was most obvious in Auckland, where 9.5% are planning to buy and only 2.6% planned to sell. This means the shortfall in the number of homes needed to meet demand has widened to around 32,700.
Tauranga was the only region that had more sellers (3.9%) than buyers (1%) planning to be active in the next 12 months. The gap was much more noticeable in Christchurch where 15.5% are planning to buy and only and 4% definitely looking to sell.
Listings
Across the country, new listings are slightly down compared to May last year with Auckland pulling down the national number due to a 4.4% fall.
However, there were also some standout listing regions. With ski season looming, two of the three "hottest" new listing regions were popular ski destinations, said Taylor. Central North Island had an 18.7% increase in new listings (146), followed by the Hawke's Bay (up 14.9% to 332) and Central Otago/Lakes (up 11.1% to 160).
Asking prices
Average asking prices have remained fairly unchanged nationally, with a decrease of 0.4% to $648,218 compared to the previous month of April. This stable pricing reflected the seasonal impact, said Taylor. While the market typically starts to go quiet this time of year, people still buy and sell property.
"The winter months are typically slower with less volume than the summer months, which gives buyers and sellers more time to consider opportunities," said Taylor.
However, in five regions, asking prices reached record highs in May. Wairarapa led the increases with an 8.6% lift to $483,181, followed by Gisborne (up 8.0% to $389,117), Central North Island (up 6.7% to $472,273), Coromandel (up 5.7% to $707,705) and Hawke's Bay (up 5.1% to $507,037).
As this latest report shows, the property market is constantly evolving with more changes expected in the next 12 months. If you're thinking of buying or selling, relevant market information is your best tool.
Make sure you stay up-to-date by engaging a professional agent who can provide the most accurate information to assist you with your next move.