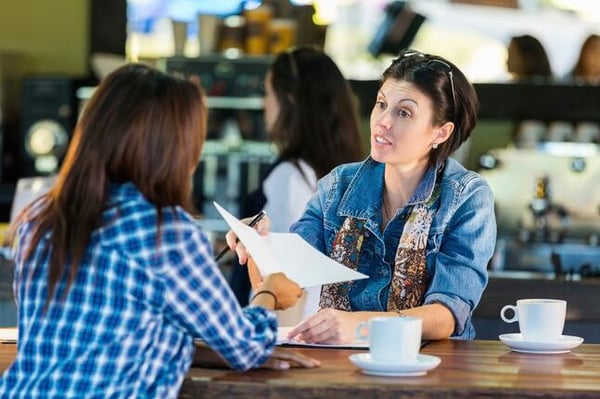 Kiwis have always had a love affair with property and understandably so. Bricks and mortar are an appealing investment that can help you build wealth and generate an income as you move towards retirement.
Perhaps you've always been interested in property investment and the time now feels right to take the plunge. However, it's a long time since you bought your home and the market has changed considerably. You know property is a great investment option, but you're not sure how to go about it or where to start.
Successful investment relies on making smart choices well before you find the ideal property or sign a Sale and Purchase Agreement. Enlisting the help of highly-skilled professionals is vital for any investor. In this blog, we explain how to pick your dream team of experts to support you through your property investor journey.
When picking your team, it's essential to cover every aspect of the investment process and that each person you choose has a great amount of experience and knowledge to help guide you. This will not only save you time and money, it will also give you the best possible outcome as you work towards building a large and sustainable property portfolio.
Here's a list who to include and what to look for when choosing your professionals:
Real Estate Agent
A good real estate agent is worth their weight in gold. They can provide insight about what's happening in the current market, will have a strong network and be able to source properties that meet your criteria as soon as they come onto the market. Most importantly, you should feel you can trust them. When looking for agents to work with, ask for recommendations from people you know, or use real testimonials from others have who have worked with them.
Valuer
A valuer plays an important role in the purchase and financing of investment property by determining how much a property is worth. Look for an experienced, reliable, licensed valuer who ideally has been recommended to you. They should have a good understanding of the area, market conditions and recent comparable sales. If you don't know of any recommended valuers, check the Property Institute of New Zealand, which has more than 3000 members offering property related services to the public.
Lawyer
Your lawyer will ensure all legal documentation is done correctly, facilitate a swift and straightforward settlement process, establish the mortgage and much more. Each member of your team is important but getting a good lawyer is particularly vital as property transactions are not simple and a good lawyer can make sure you avoid many potential and costly mistakes. Traits to look for include, problem solving, honesty and experience and ideally, they should have an interest in property themselves.
Accountant
Structuring the ownership of a property, protecting and increasing your assets and managing investment property are just some of an accountant's roles. These can all make a real difference to your bottom line so finding the right accountant with specialist property knowledge and experience is a huge asset.
Property Manager
Your journey doesn't finish when you buy your investment property, in fact it's just beginning. As a landlord you now need to find tenants, carry out inspections, check on rent payments, take care of maintenance… the list goes on. Property managers have a seemingly endless number of duties they perform as part of their role. They will be taking care of your valuable asset so look for someone who has the expertise and knowledge to ensure your investment will be well looked after. They should be able to communicate well with your ideal tenants, have experience with similar properties and most of all care for the property like you would.
Creating your dream team is a process but a hugely valuable one. Once accomplished you'll feel confident and more ready than ever to take your first steps towards property investment success, with the right experts by your side.