Gone are the days when apartments were just for students and young professionals. With many now designed for a range of lifestyle stages and needs, an apartment can be a great option for a first step onto the property ladder.
In this blog we're going to look at this month's key property market indicators and the growing trend towards apartment living in Auckland.
Looking to find your dream home? Check out our apartment listings here!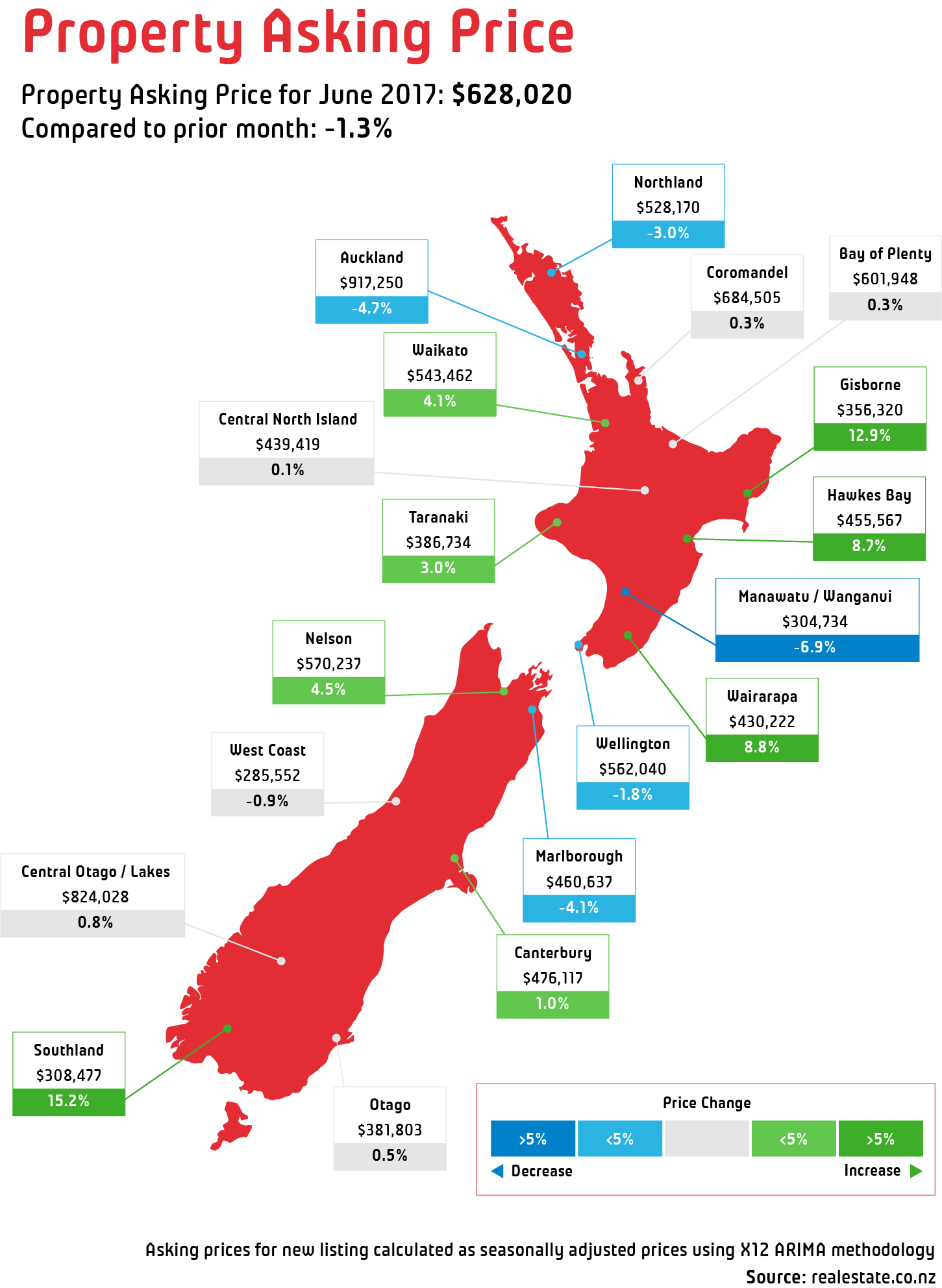 Apartments on the rise in Auckland
Statistics from realestate.co.nz show the average asking price for an apartment in Auckland in June this year was $679,170. When compared with June's average residential house price of $917,250, we can see an apartment is a cost effective entry into the property market.
Compared with a year ago, June saw the number of apartments for sale in Auckland rise:
52.8 per cent for one bedrooms
45.5 per cent for two bedrooms
18.3 per cent for three bedrooms or more.
Where ten years ago apartments in Auckland were largely confined to the CBD, developments are now popping up across the city, from the North Shore to Manukau.
In fact from just May to June this year, apartment listings have almost doubled in Auckland from 453 to 800 listings. In 2017, the CBD alone is set to see a record of 1216 new apartments built. This is a serious jump from 2012 and 2014 where no apartments were constructed at all.
Nationally, the number of one bedroom apartments jumped from June 2016 to June 2017 by 45.8 per cent, and two bedrooms by 28.2 per cent.
The truth is buying an apartment no longer means opting for an inner-city lifestyle. Plenty have been designed for a wide variety of buyers that exist in conjunction with schools, parks, shopping and local facilities.
Housing inventory rises
June saw housing inventory in Auckland increase 2.2 per cent from June the previous year, a jump which was supported by the building of 800 new apartments.
Other centres however showed a drop in inventory, the biggest being Wellington with just 544 new listings (-13.4 per cent). Canterbury had a 13.0 per cent drop to 1055, the Waikato 639 (-12.7 per cent) and the Bay of Plenty with 584 (-10.7 per cent).
Property Asking Prices fall
Average asking prices in June saw a pattern of drops across the main centres. Auckland had a 4.7 per cent fall from the previous month to $917,250, with Canterbury seeing a similar 5.4 per cent drop to $469,994. Wellington saw a fall of 1.8 per cent to $562,040.
June figures across the board are pointing to apartments as a cost-effective entry into the property market that doesn't require compromise on lifestyle or location. Now could be your time to consider this as a new and convenient way of living. Ready to explore your options? Check out our apartment listings here!