Unless you're practicing property law you're probably unaware of the ins and outs of the New Zealand Residential Tenancy Act (RTA). While this isn't exactly bedtime reading it's key for landlords to have a basic understand of what it means for them and their tenants.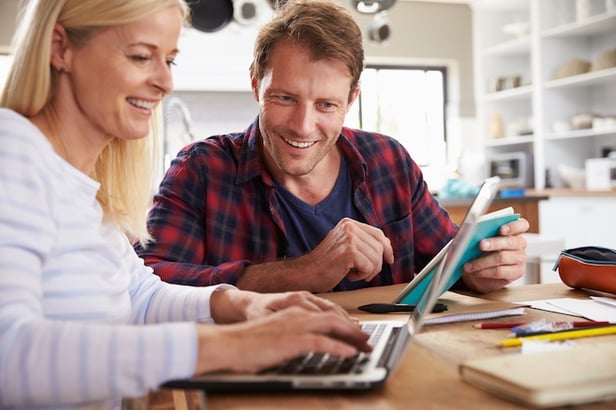 If you're a landlord we certainly recommend getting some legal advice or engaging with a property lawyer. However to get you started we've pulled together some key areas of the RTA to give you a bit of a general overview.
Thinking about becoming a landlord or already dipped your toe in the property investment waters? If you're feeling overwhelmed, check out our must-read guide "My House. Your Castle."
A landlord's responsibilities are…
To provide and maintain the property in a reasonable condition
To leave the tenant to enjoy the property
To keep rent and bond records for 7 year after the tax year to which they relate
If a security alarm system is installed it is the landlord's responsibility to maintain it
A Tenant's responsibilities are
Replace any smoke alarm batteries
Fix, or arrange the fixing of, any damage themselves or visitors cause, either on purpose or by being careless
Notify the landlord as soon as possible when any damage has occurred
The tenant does not have the right to withhold rent if the landlord cannot get repairs done
Other key features of the RTA
Tenants must not transfer the tenancy to someone else unless the landlord agrees to it in writing
Boarding house landlords can increase rent with 28 days written notice
Landlords absent from the country for longer than 21 consecutive days must appoint an agent to manage their property during this period
If a landlord feels the tenant can fix a problem they can write and tell them they have 14 consecutive days to do so
Rent cannot be increased more than once every 180 days (roughly 6 months) from either the start of the tenancy or the last rent increase
Landlords can only inspect once in any four week period
New Insulation Policy
From the 1st of July 2019 insulation is compulsory in all rental homes
As of July 1st 2016, new tenancy agreements must contain a signed Insulation Statement from the landlord disclosing whether there is insulation in the home and its location, type and condition. This allows tenants to know what to expect come winter and allows them to make an informed decision
Landlords who fail to comply with the insulation regulations are committing an unlawful act and may be liable for a penalty up to $4000
Reading the above probably doesn't qualify you to give legal advice however you'll now have a basic understanding of the central points of the RTA and how it could affect you and your tenants.
Thinking about becoming a landlord or already dipped your toe in the property investment waters? If you're feeling overwhelmed, check out our must-read guide "My House. Your Castle." Or if you are absolutely new to property investing and want to know how to become one download our free ebook below