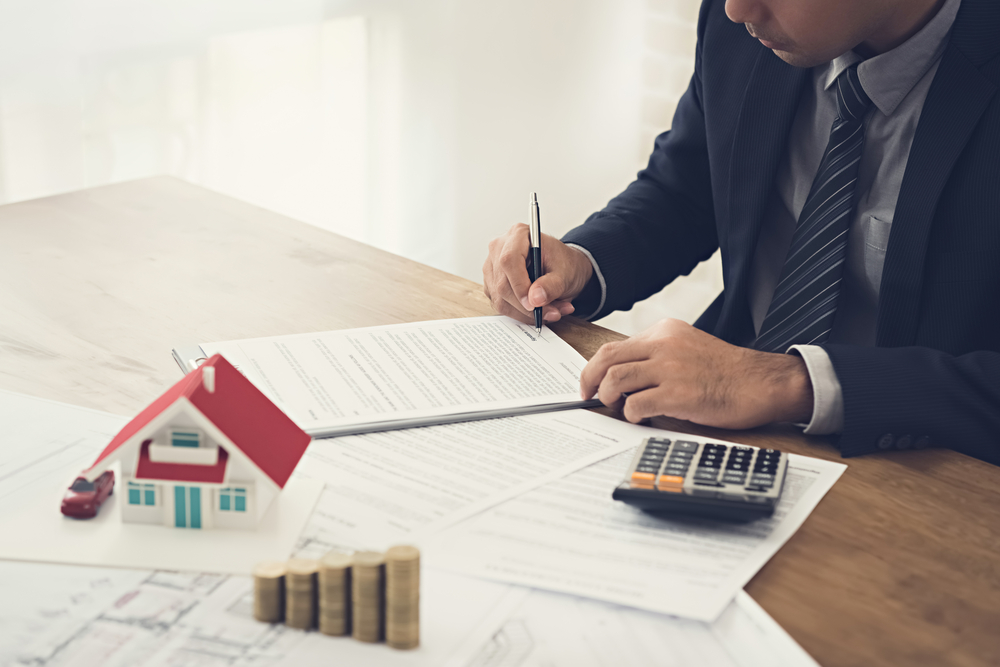 If you're thinking about selling your home you've probably asked yourself dozens of questions. Is this the right time? What's my place worth? What's the market doing right now? Do I need help or should I sell myself? Is it worth renovating to increase my property's value?
In this blog, we help you tackle the subject of value - in particular, the key things you should consider to maximise the value of your home before you put up the 'For Sale' sign.
Get a market appraisal before selling
The best way to get an accurate idea of your property's true value is to arrange a market appraisal with an experienced local real estate agent in your area. Not only do they have access to the latest data and market information, but they are also experienced at marketing your property and negotiating to get you the best price from buyers.
Although online property valuation tools are a good way to get a taste of your property's potential value at the start, there's no replacement for a real estate agent's experience and local knowledge.
Making changes to increase your property's value
Making changes to your home before you sell could be a great idea, increasing buyer interest and maximising the eventual sale price. With that said, you need to be careful that the cost of renovations doesn't exceed the value added.
To get you started here are our top five areas to focus your renovations on, should you choose to do so.
1. Improve curb appeal
Cost: Relatively low
A survey by Finder recently found that buyers will reduce their offers by as much as 25 per cent if a home's street appeal isn't up to scratch. Before you sell tidying your garden and touching up the paint on your front door could make all the difference.
2. Paint, paint, paint!
Cost: Low - medium
Few things can transform a home quicker than a fresh coat of paint. If the interior or exterior walls of your property are looking a little tired one or two coats of paint will bring them back to life in no time, improving the first impression your home makes. Naturally, a full repaint of the exterior is going to be more costly. But usually, this is an investment well made, as prospective buyers will use an exterior 'in need of love' as a major bargaining chip.
Tip: Make sure you're selecting neutral colours. Bright paint or patterned wallpaper might look good to you, but if it's not to the taste of your prospective buyers, it can be a big turn off.
3. Install an outdoor entertainment space
Cost: Moderate cost
Property hunters aren't just looking for a home - they're buying a lifestyle. That's why installing even a simple outdoor entertainment area in your home could make all the difference. A new deck, a paved seating area or even an outdoor kitchen are great ideas. These areas create interest and 'soul', particularly if well decorated in character with the home.
4. Improve the floor plan
Cost: Moderate to high cost
If your home has several small separate rooms, it could be worth changing your floor plan to make it more open. This is particularly true if you have a separate kitchen and lounge space, as modern buyers usually prefer these to be combined to enable open plan living. While this type of renovation is usually expensive, in some cases it can vastly improve the property and its value.
5. Update kitchens and bathrooms
Cost: High cost
Kitchens and bathrooms are the rooms that tend to make or break the value of a home, as they're spaces both the family and guests spend a lot of time in. So if they're looking tired and run down it could be worth updating them. This is particularly true if you're living in an affluent area where expectations are high and property is expensive.
But as bathroom and kitchen renovations are typically expensive, make sure you have a strict budget and stick to it. As you know you're renovating to sell, choose fixtures, fittings and finishes that look good, but don't overcapitalise. Keep those imported Italian hand-made tiles for your next home!
I hope you've found this blog helpful. Before you begin improving your property's value, get an understanding of its approximate value today by using our new online valuation tool. But don't forget, to get a true assessment of the value of your home (factoring in all your new renovations of course!) get in touch with a Professionals agent near you to arrange an on-site market appraisal. Good luck!