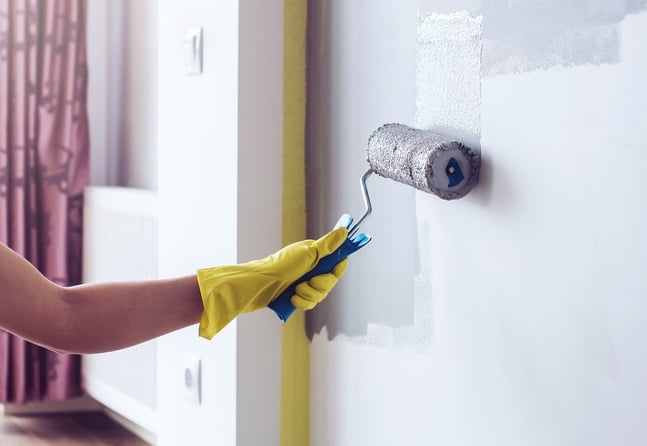 In today's increasingly competitive market, in order for your home to sell it needs to stand out and impress by 'wowing' potential buyers. Your open home is the perfect time to do this. It's your opportunity to show your buyers why your house is the perfect property for them.
In this blog we give you some advice to help you prepare for your first open home and help you make a great property sale.
Making the best first impression
So we've established that it's important for you to make a great first impression but… how do you actually go about it? We've pulled together our best tips to help encourage buyers to fall in love with your property and sign along the dotted line.
5 ways to wow your potential buyers
1. Get onto those odd jobs and repairs
Fix the little things around your home you've been meaning to get to. This could involve:
filling the cracks on the walls
giving your walls a lick of paint
replacing light bulbs
repairing a dripping tap
checking all internal doors to ensure they're opening and closing properly
Remember, every little detail counts and contributes towards making your home more valuable.
2. De-clutter
Tidying up unnecessary items around the house creates more space, and can even make your home look bigger. Also going so far as to get rid of personal items can help buyers imagine themselves in your home.
3. Get cleaning
This may sound obvious, but making your home squeaky clean is crucial. Get into the nooks and crannies and make them sparkle. The bathroom in particular is a great place to get gleaming. And if you don't have the time why not consider hiring a professional cleaning service? They're sure to be thorough.
4. Don't forget about the entrance
The front entrance of your home is the first thing prospective buyers will see, so it's vital to make it look inviting. Here are some basic things that can really make a difference for your home:
mow the lawn
remove weeds
add some greenery, maybe a pot plant or two
take a look at the condition of your letterbox - a new one can be an affordable way to make a great first impression
waterblast any concrete or solid surface
remove any dead branches and prune trees
if it's been wet make sure the path isn't muddy or slippery
5. Get a professional home stager
In most cases, some good old fashioned Kiwi DIY magic can make your home spick, span and ready for buyers. But if you've got the time and money to spare, it may well be worth hiring a professional home stager.
Research shows this is a great way to get a faster sell at a higher price. Home stagers will bring in the right furniture and accessories to make your home look like a million bucks. But bear in mind that the extra time and money that goes into professional home staging can affect immediate selling opportunities.
So, by following these top tips, you will be well on your way to having a property and open home that leaves a lasting impression on the minds of many buyers, and makes them want your property for their own.
Is it time to put on your first open home? Download our handy Pre-open Home Checklist here, so you can be sure that your home ticks all the boxes!