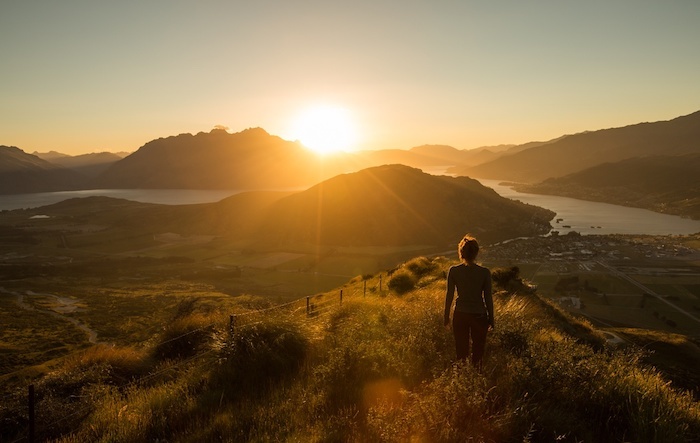 Many New Zealand home buyers are being tempted by the open spaces and brilliant value of the regions. As a little of the lustre wears off in the Auckland and Wellington property markets, regional property is in hot demand. And it's a trend that looks set to continue.
Now is a great time to attract those weary city dwellers who want to trade 2-hour commutes or shoebox apartments for parklike gardens and plenty of bedrooms. Is it time to get your ducks in a row and sell your home? Don't leave your run to list too late to make the most of this shift towards regional property!
According to realestate.co.nz trends, the top regions where website users searched for houses were the Hawke's Bay, Otago, Gisborne and Manawatu-Whanganui.
As previous interest levels in Auckland, Wellington and Christchurch decline, they're on the rise in the regions. It's in these areas where the asking prices are still playing catch up.
At the start of 2017, the average asking price for an Auckland apartment reached a staggering $711,892. If you want your own little patch of dirt, that price jumps again to $950,446 for a house. For a similar price tag as an Auckland apartment, size, style, lifestyle etc. you can get in other NZ regions for the same price as an Auckland apartment.
Find out more about the current trends in the NZ property market, and what they could mean for you by downloading our eBook "How to get ready to sell your house".

Crunching the numbers
In February 2017, the national median for house prices was $495,000
This figure is up 1% from January and up 10% on the same time last year
Auckland median prices rose 6.7% in the last year, while outside Auckland, the median price rose 7.3% in that same period
There were 6,253 residential properties sold in February 2017 – down 14% from February 2016




So where are keen home buyers to turn?
Many buyers seem to be voting with their feet (or at least their moving trucks) by upping sticks and moving to New Zealand's regions. Interest seems to be concentrated on Hawkes Bay, Otago, Gisborne, Manawatu-Wanganui.
Demand in Auckland falls for 12 consecutive months while apartment prices hit an all-time high. So while the Auckland property bubble hasn't burst, it seems to be deflating a little. However, from a historical perspective inventory levels remain very low and, combined with strong population growth, this is likely to continue to support increases in house prices.
Realestate.co.nz said it was interesting to see what one could get for the same price as an Auckland apartment in the new regional hotspots. In Hawke's Bay you could get an architecturally designed three-bedroom home on more than 7.5 hectares of farmland, including a paddock for horses.
In Gisborne, one could buy an Edwardian home set in more than 8.5 hectares, with six bedrooms, three bathrooms, a billiard room, swimming pool, tennis court and guest cottage in park-like gardens. Taylor, a spokesperson from realestate.co.nz highlights "A drop in big city demand shows us that it's not just retirees who could be considering cashing up and moving away from cities like Auckland".


Continuing to buoy New Zealand's buzzing property market is a balance of key factors.
On one hand, historically low interest rates are coupled with high net migration to drive demand. On the other, greater restrictions for highly-leveraged lending is discouraging a key segment of the market. As a result, the REINZ expects housing activity to continue to cool over 2017 and inventory levels could continue to climb.
Find out more about the current trends in the NZ property market, and what they could mean for you by downloading our eBook "How to get ready to sell your house".