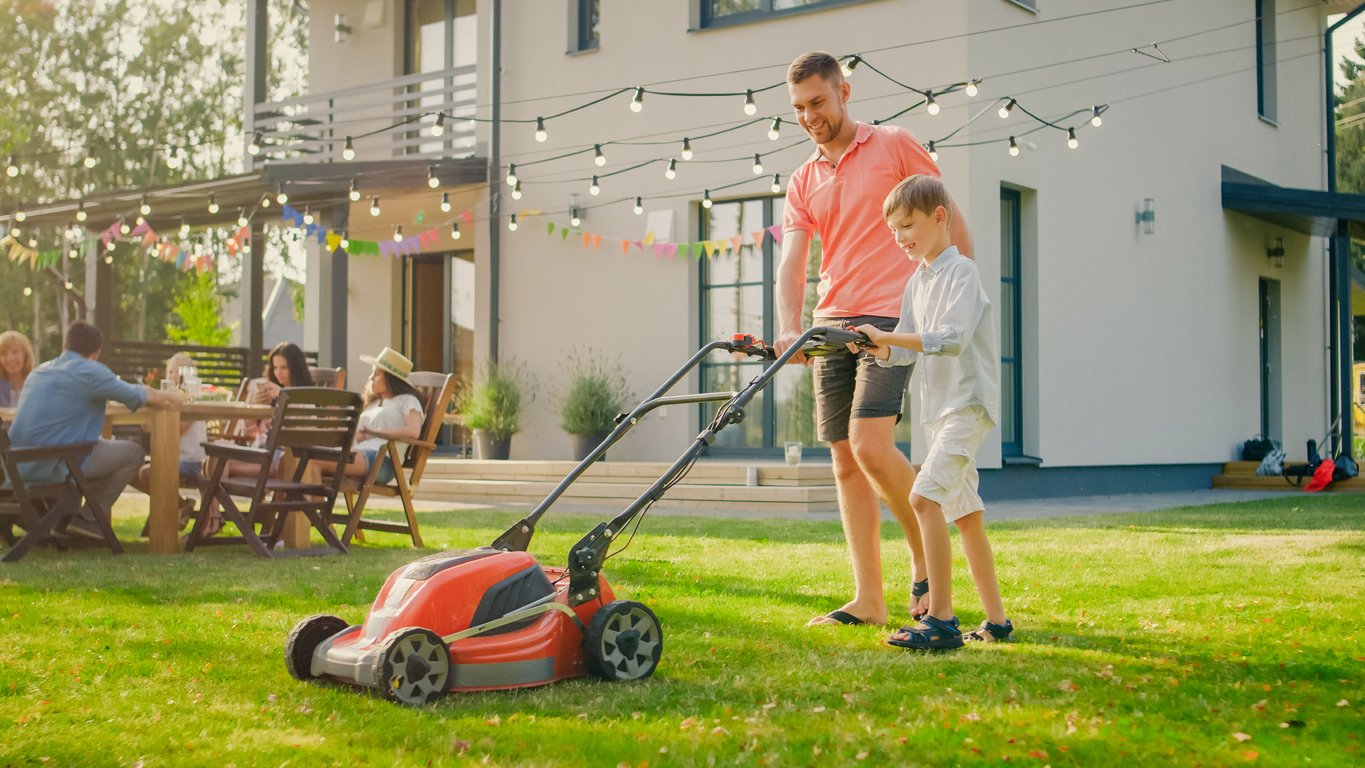 Summer is the hottest time of year to sell your home in New Zealand. Most properties simply look better in the sunlight, there are more buyers on the hunt, and you may even nab a better sale price.
With that in mind, we've put together a short guide to selling in summer. Use this to help you navigate your open homes and ensure you get the best possible price for your property.
Need help selling your open home this summer? Reach out to your local Professionals team.
Remove clutter from the space
First things first - clean up! Keeping your home clean - free of cobwebs and dust bunnies - might seem like a given, but it's equally important to de-clutter your space. Clutter can distract potential buyers from being able to visualise themselves living in the space. That means making sure everything has its own spot.
Put the toys away, organise the closets and cupboards, and tidy the home office. It might even be a good idea to do a quick spring clean and donate or toss anything that you no longer need. This activity will also make your move a bit easier once you sell!
Prepare your home with the weather in mind
During summer, your outdoor space is a key selling point for your home so you need to make sure it's in great shape for open homes and marketing material.
Here's a checklist of how you can prepare:
Mow the lawns,
Trim your hedges
Sweep pavements
Tidy the garden.
If your home needs it, this may also be a great time to either apply a fresh coat of paint to its exterior, or water blast to remove dust and grime.
While the outdoor space is important, it's also essential that your home feels comfortable and temperate when viewers attend open homes. Open your windows and doors out to your outdoor area to make the space feel airy and cool. And, if it's a particularly sweltering day, consider popping your aircon on to make sure everyone's comfortable.
Last of all, it's always a good idea to make sure the windows are crystal clean as buyers get excited about sunlight streaming into a living room or master bedroom.
Highlight your indoor-outdoor living space
During summer home viewings your indoor-outdoor space needs to shine. It should be easy for prospective buyers to visualise themselves entertaining friends, or having a cold drink after work in the spaces. If you pull this off you could create a demand for your home and increase its eventual sale price without breaking a sweat.
Highlight features from the patio to the indoor dining area by improving their design and ensuring they're comfortable for entertaining no matter the weather. New outdoor furniture, a sunshade, or even a comfy bench under a tree at the end of your garden can make all the difference.
Consider home staging options
Not having your home presented in its best light could have a negative impact on the final sale. So if you're not quite sure how you can arrange your space to make it appealing to potential buyers, then you might want to consider looking up a professional staging company.
Home staging can come with a price, but if you're willing to invest, it can be worthwhile. According to Home Staging Resources, 85% of staged homes sell for more than those that aren't staged. A company representative knows what picky home buyers are looking for when they come through your house, so they'll keep up with the latest trends and help you get set up for success.
Choose your open home times carefully
Term four school holidays start in mid-December, whereas most offices shut up shop around the 20th of December. Around these times, most Kiwis will either be busy finishing up their work for the year, or holidaying with family - not buying or viewing property.
It's important to ensure that your home goes to market and open homes are held at a time when people are actively out there house hunting.
Early December, late January and February are usually the best times.
It also pays to think carefully about the best time of day to hold your open home. During the morning or evening, temperatures may be more comfortable for viewers. On the other hand, if your home doesn't see a lot of natural light, midday might be the best time.
Summer can be a fantastic time to sell your property. After all, most homes simply look better under sunlight and blue skies. With that said, you have to be careful when you hold your open homes and market your property to ensure that you get enough interest from buyers.
Are you ready to sell your home this summer? Make sure you get expert help to make sure you do it right - get in touch with your local Professionals Real Estate Office today to get an up to date valuation and start the journey.