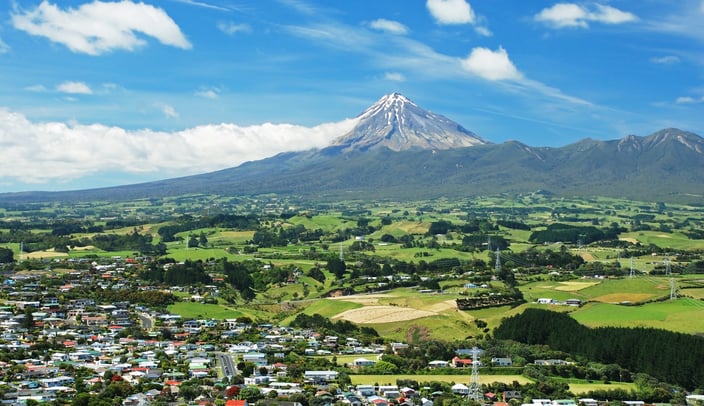 January was an interesting month for New Zealand's property market, with median house prices continuing to break records and the number of listings remaining high during what is traditionally a slower time of year in real estate; but still not meeting demand.
The first month of the year usually sees lower sales volumes as the majority of Kiwis enjoy time off over the festive season. January 2021 appeared to buck this trend with 5,750 properties sold; a 3.2% jump from January 2020 and the highest volume for a January since 2016, according to the latest data from the Real Estate Institute of New Zealand (REINZ).
House values continuing to climb
The national median house price across New Zealand increased by 19.3% from $612,000 in January 2020 to $730,000 in January 2021. Median house prices for New Zealand excluding Auckland grew 14.7% from $525,000 in January 2020 to reach $602,000 this year.

Auckland's median house price increased by 14.9% from $870,000 at the same time last year to retain its million dollar status, clocking up a median value of $1,000,000 in January 2021.

Four regions saw record median prices in January, including Bay of Plenty which reached $769,000 (a 13.1% increase since January last year); Hawke's Bay which hit $692,500 (a 25.9% increase); Taranaki which came in at $520,000 (a 23.8% increase); and Nelson which boomed to a median value of $712,500 (a 19.2% increase).

"The January sales figures are particularly impressive across these four regions, all of which hit their highest median value ever," says Professionals CEO Shaun Taylor. "It's still very much a seller's market as investors in particular look to take advantage of low interest rates and lower LVRs before the banks make the shift in March to requiring 30% deposit for investment properties, and 40% in May."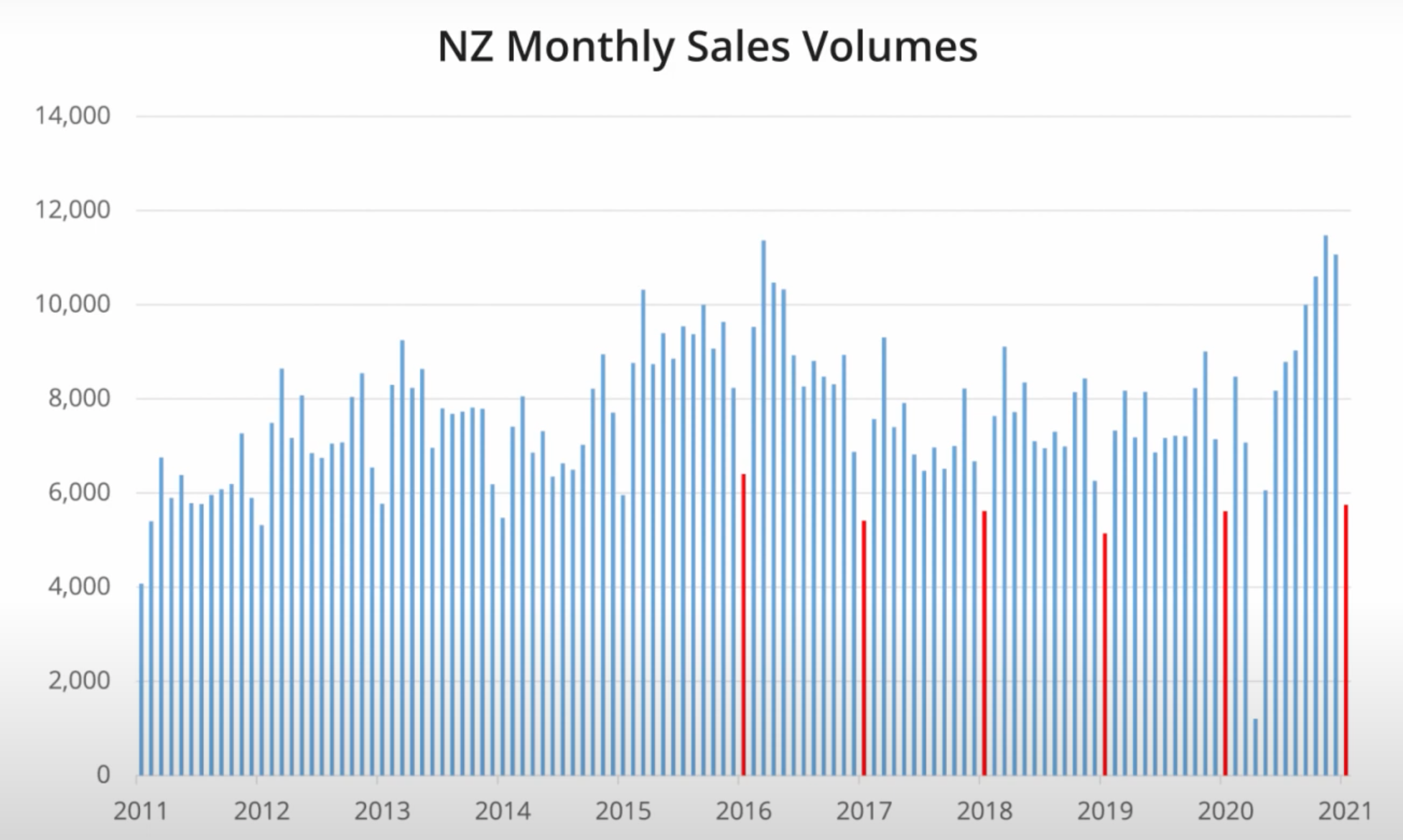 Listing numbers on the rise
One of the most common observations of the current housing market is that demand is outstripping supply at a pace unable to be matched by new residential construction. The demand for homes is driven by many factors, including a combination of low interest rates, high investor activity and returning Kiwis. A lower number of homes for sale and lower interest rates mean most buyers have more borrowing power and are willing to commit to a higher level of debt than they would have at previous interest rates, leading to intense competition. However, things may be looking up for February with an increase in listings to date, according to Professionals agents nationwide.

"Professionals agents are reporting an increase in appraisals and listings this month, which is a good sign. We have buyers on our books ready and waiting for the right home, so if you're thinking of selling, it's a good time to contact your local Professionals office for a free market appraisal," says Shaun.
Government controls
There is some uncertainty about the impact that increased LVR restrictions for investors will have on the market when the first deposit requirement of 30% is introduced in March. While this will definitely impact the investor market, particularly 'mum and dad' investors who may not have enough equity in their existing properties to meet the 40% deposit threshold to purchase more, the feeling from property owners is that there is still strong demand in the market. One of few things slowing the volume of listings is a slight hesitancy from vendors to sell before they have found a home they can move to.
Supply & demand
While the supply vs demand imbalance looks set to continue for the near future, it is reported that the Government is looking to introduce policies to attempt to curb the demand while simultaneously increasing supply. LVR restrictions for investors, coupled with a continued commitment to a Kiwibuild type building programme, and a recently announced plan to reform the 30-year-old Resource Management Act, are all moves aimed to rebalance the property market.

These policies are all long term however, particularly increasing supply, so with Covid-19 still ravaging overseas, more Kiwis returning home and New Zealand cementing its position as a safe haven and drawcard for investors, only time will tell.

If you're thinking of taking advantage of the current seller's market and want to discover the value of your home in the current market, your local Professionals office and agents are only a phone call away for a free, no-obligation market appraisal.