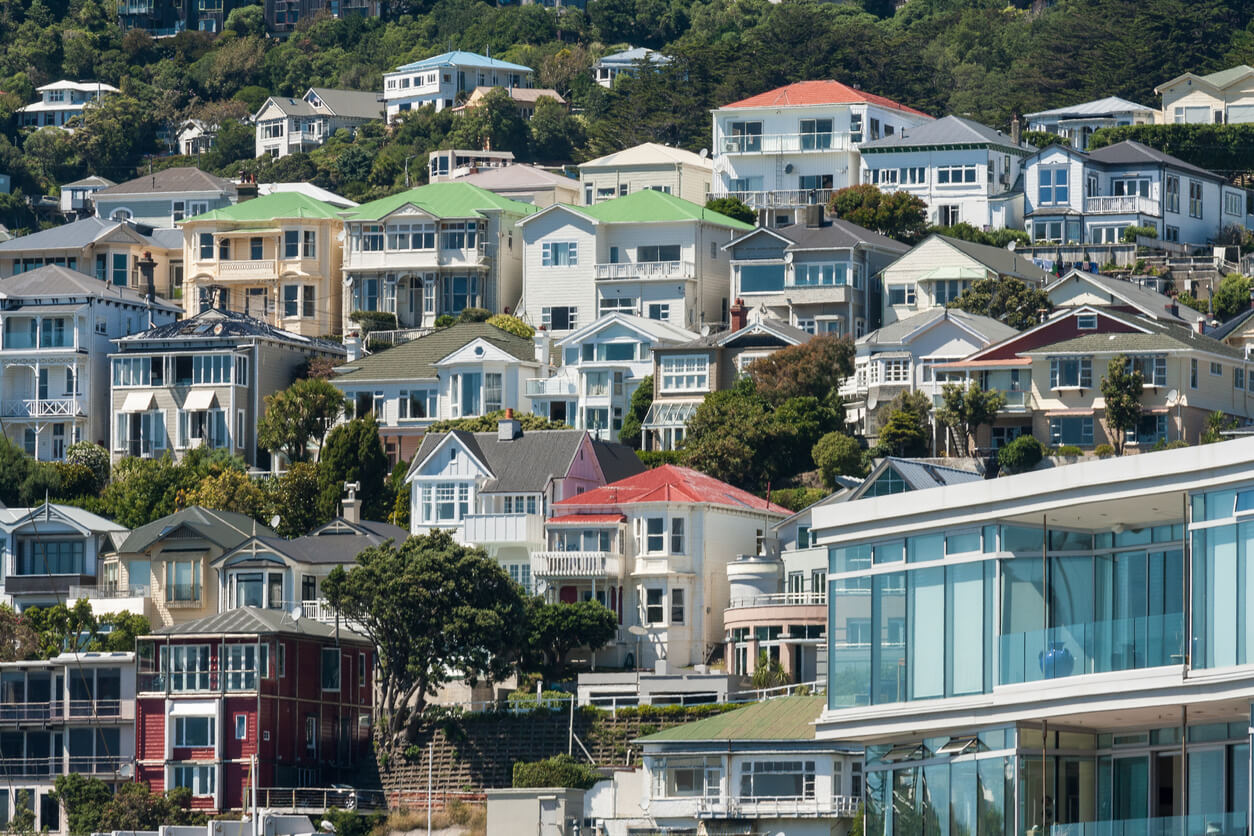 New Zealand's property market is a tale of two islands right now. The South Island, buoyed by the strength of the Central Otago, Otago and Southland regions is seeing considerable price growth, while the North Island markets are holding still, led by a stagnating Auckland market.
To help you keep one eye on the market and make the right property decisions, we've summarised the major market movements for June 2019 - from the Far North to Invercargill.
Tempted to list your property or diversify? Get an online valuation now to research property values
Queenstown and Otago continue their hot streak
Otago is one of the hottest property markets in the country right now thanks to booming demand and tight supply in Dunedin. In fact, during May the average asking price here shot up by 8.3 per cent on realestate.co.nz. During the same period, the total supply of listings decreased again, showing that properties are selling fast and demand is staying strong in the area.
This solidifies Dunedin as a fantastic location for investors looking for long term capital growth an high rental returns.
The Queenstown, Central Otago/Lakes region also performed strongly as the average asking price tipped over $1 million again, increasing by 9.8 per cent. New listings were also up by 20.8 per cent compared to the same period last year, which shows that sellers are keen to cash in on the strong market in the area right now.
Wellington and Waikato record high asking prices
Most major markets in the North Island had a slow month during May, with Wellington and Waikato being the main exceptions. Asking prices in the capital increased by a decent 2.4 per cent and the inventory of listings decreased to just 10 week's worth - making Wellington a fantastic market for sellers and a tough prospect for buyers.
The Waikato's market was also strong during May, with an asking price increase of 3.2 per cent, according to realestate.co.nz data. There is also a shortage of property supply here, which suggests that this price growth may continue in the long term.
Auckland prices continue their slow fall
The property market in New Zealand's largest city has remained in a state of gradual decline for several months now. During May the average asking price here dropped by 2.7 per cent to just $875,476 from the prior month and total stock rose by almost 11 per cent compared to the same month in 2018. There are just under 10,000 properties for sale right now on realestate.co.nz in Auckland.
These conditions mean Auckland is a well and truly a buyer's market, as properties are taking much longer to sell and vendors are having to negotiate on price to get a result. If you're considering a purchase now is a fantastic time to start looking for a bargain.
If you're ready to buy or sell seek the help of a local real estate agent first to make sure you don't miss out on any opportunities. Get in touch with your local Professionals office today to get started.