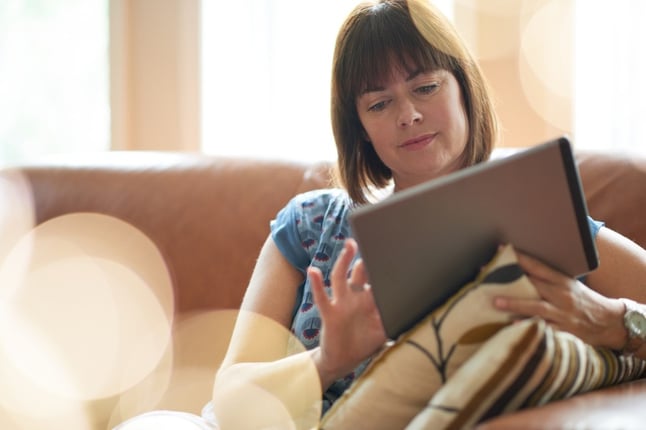 If you're a landlord who's managing a rental property (or several of them) yourself, you know how time consuming it can be. Even when tenants are a dream, landlords who self-manage their properties still have a lot on their plates: conducting regular inspections for your insurance, keeping up with maintenance, and now staying up to date with the latest regulations.
This article will get you up to date on the current health and safety regulations for residential rental properties quickly, so you can stay on the sunny side of this aspect of New Zealand real estate law.
For more info on managing a residential investment property – and the alternatives to doing it yourself – download our 'My House. Your Castle.' eBook.
Since July 2016, changes to New Zealand tenancy laws have meant tighter rules around insulation and smoke alarms in rental homes. As a landlord, it's vital to know your responsibilities under the Residential Tenancies Act 1986 and other building legislation. The aim of all this new regulation is not just to give good landlords a headache – it's to make sure rental homes are healthy to live in, staying warm and dry in winter, and cooler in summer.
These changes mean the Ministry of Business Innovation and Employment (MBIE) can directly prosecute landlords who rent 'substandard' properties, rather than tenants having to take their case to the Tenancy Tribunal.

To recap: New Zealand tenancy law changes since 1 July 2016
All rental properties must have smoke alarms

All new tenancy agreements must detail the amount, type and safety of insulation in the home

Replacement or installation of insulation in a rental property must meet the required standard

It's illegal to install or repair electrically conductive insulation products (like reflective foil)

Social housing (where tenants pay Income Related Rent) must have underfloor and ceiling insulation to the required standard, where practicable

Stronger 'retaliatory notice' provisions, to help tenants exercise their rights, and enable the MBIE to enforce the most serious cases and prosecute landlords directly

Changes enabling tenancy abandonment cases to be resolved quickly, allowing rental properties to be re-let more quickly

And there's another regulation on the horizon to be aware of. Safely installed ceiling and underfloor insulation – meeting required standards – will be compulsory in all rental homes from 1 July 2019 where it's practicable to install. It's illegal for landlords who don't comply, and those landlords can be fined up to $4,000 for each offence.
A rental property that's well-insulated and energy efficient is a plus to both landlords and tenants. These features can be a strong selling point for your potential tenants (particularly families). They may also be a factor in a tenant's decision to stay in your rental property. Tenant turnover is not just a huge hassle but a massive drain on your rental income. Not only do you miss out on income while waiting to let the property, but there may be other costs like advertising, cleaning and repairs in the interim. So keeping your renters happy (and healthy) is likely to save you time and money in the long run.
New to running an investment property or need a refresher on the legal ins and outs? Download our guide 'My House. Your Castle.' It'll clue you in on what's really involved in being a landlord in New Zealand.