Getting from 'for sale' to 'sold'

Your price is set; you've enlisted the expert help of a great real estate agent, and together you've cemented a marketing plan for selling your home. Now it's time to get sold. It's a case of different strokes for different folks (or cities) when it comes to the method you use to take your home from 'for sale' to 'sold', so stay with us – this post will help you mull it over.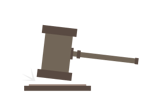 The 'adrenalin fuelled' AUCTION is for you if:
You just want to get it done. The gavel will fall and the deal is sealed. Perhaps you've already bought your next home and time is of the essence. Sale by auction means no waiting around for buyer conditions to be met or finance to be obtained. It also means there is no ceiling price which can be a great thing when there's some healthy competition involved.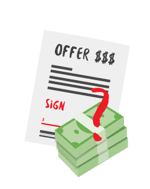 The 'no hurry' NEGOTIATION is the way to go if:
You would prefer the option of being able to sleep on an offer if you choose, and find the stress of selling quite enough thank you, without the heart pounding, nail-biting experience of an auction day thrown in the mix. With negotiation, an asking price doesn't always have to be set, but can be if you choose. Although selling by auction is on the increase, selling by negotiation (or fixed price) is still a highly popular hands-on option.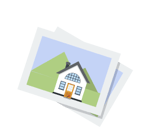 The 'tell me what you think' TENDER is ideal when:
You want full control - your home is listed with no price attached and you don't have to accept any of the offers presented if none of them take your fancy. The tender process will give you a great indication of the market price and buyer perception of your home.
With any method of selling, things can always deviate from your dream result so it pays to be a little prepared for the 'what ifs'. In our free eBook 'How to get ready to sell your house', we go into more detail about the selling methods mentioned here, and also give you some tips on what to do if things don't go quite according to plan.

Depending on your objectives, your real estate agent will be able to guide you in the selling method that's best for you.
---
Need some more food for thought before speaking to an agent? Embark confidently on your journey to selling with our free eBook 'How to get ready to sell your house'. It's got the key pros and cons of the different sales methods as well as loads more useful info to help you safely navigate your next big move.