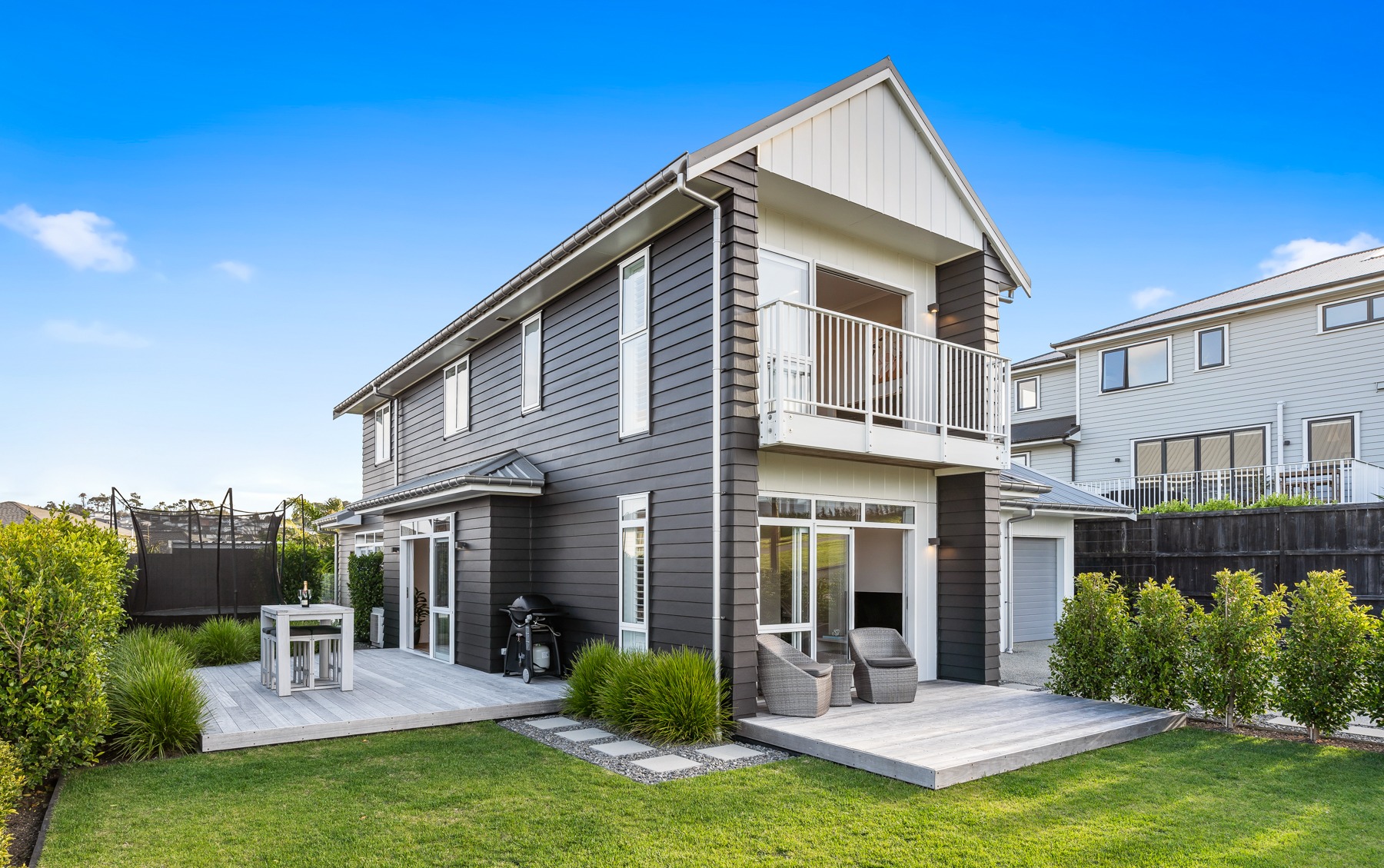 The market is warming up and with the election (almost) behind us, stable economic factors are drawing buyers back into the market, as highlighted in the REINZ's October data:
The national median sale price held steady at $795,000 compared to September. With a small decrease of 2.8% compared to October 2022, we are at the start of an upturn in house values.

The average days to sell has dropped again, now at 37 days.

October witnessed a decline in the number of listings in half of the regions across the country.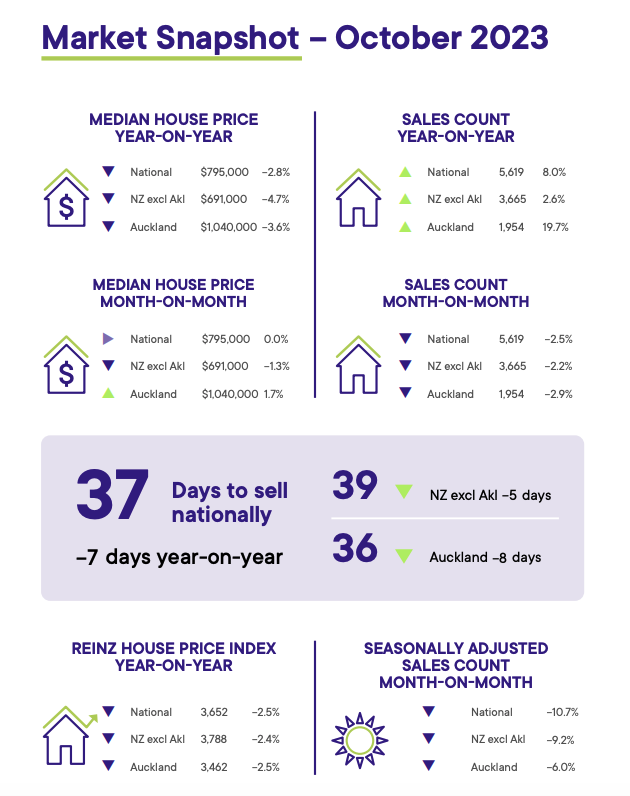 REINZ Monthly Property Report - October 2023
Here are five reasons why now is the best time to put your house on the market since the peak of November 2021:
Resurgence of Investors: A significant factor in the reduction of demand in the property market has been investors pulling back from the market. With increased rents, high immigration and a National-led government now in the Beehive, this aggressive buyer segment is likely to return and drive prices up, particularly in the lower to mid-price points and new properties.


Stabalised Interest Rates: Interest rates have peaked, and recent economic indicators give Adrian Orr, the Reserve Bank Governor, confidence that the sharp rises that he has made to the OCR are starting to have the desired impact. Due to this, it is unlikely that he will increase the OCR this year, giving buyers certainty around their mortgage payments for the foreseeable future.


The Start of a New Growth Cycle: Emerging from the pandemic's volatility, the property market is entering a new growth phase. This cycle is expected to revert to a more stable trend, with home capital values growing at a more traditional rate of 3% to 7% annually.


Heightened Immigration: New Zealand's population has expanded by nearly 2% (over 100,000 net increase) in the previous 12 months. This surge in population is expected to increase demand in the existing housing market as newcomers settle, rent, find employment, and seek homeownership.


Consistent Drop in Days to Sell: Days to sell is a direct indictor of demand and this has been consistently dropping over recent months, now sitting at under 40 days. This means that there is still time to sell before 2024.
An appraisal from your local Professionals team is the best place to start with the recent volatility in house prices across the country. As Shaun Taylor, Professionals CEO says, "Our teams are best positioned to give you a true indication on the value of your home. With access to data on local sales and a solid knowledge of buyers, we are generally ahead of the market. At Professionals, we are about better people doing better real estate, so you know you will have a good person supporting you in your buying or selling ambitions."
Connect with a Professionals agent for an appraisal on your property if you're considering selling before Christmas or in the New Year. An appraisal only takes 20 minutes on average, after which the agent will provide you with a document showing the estimated value of your property in the current market and sales figures of similar properties that have sold nearby. Reach out to our team today to begin the process.