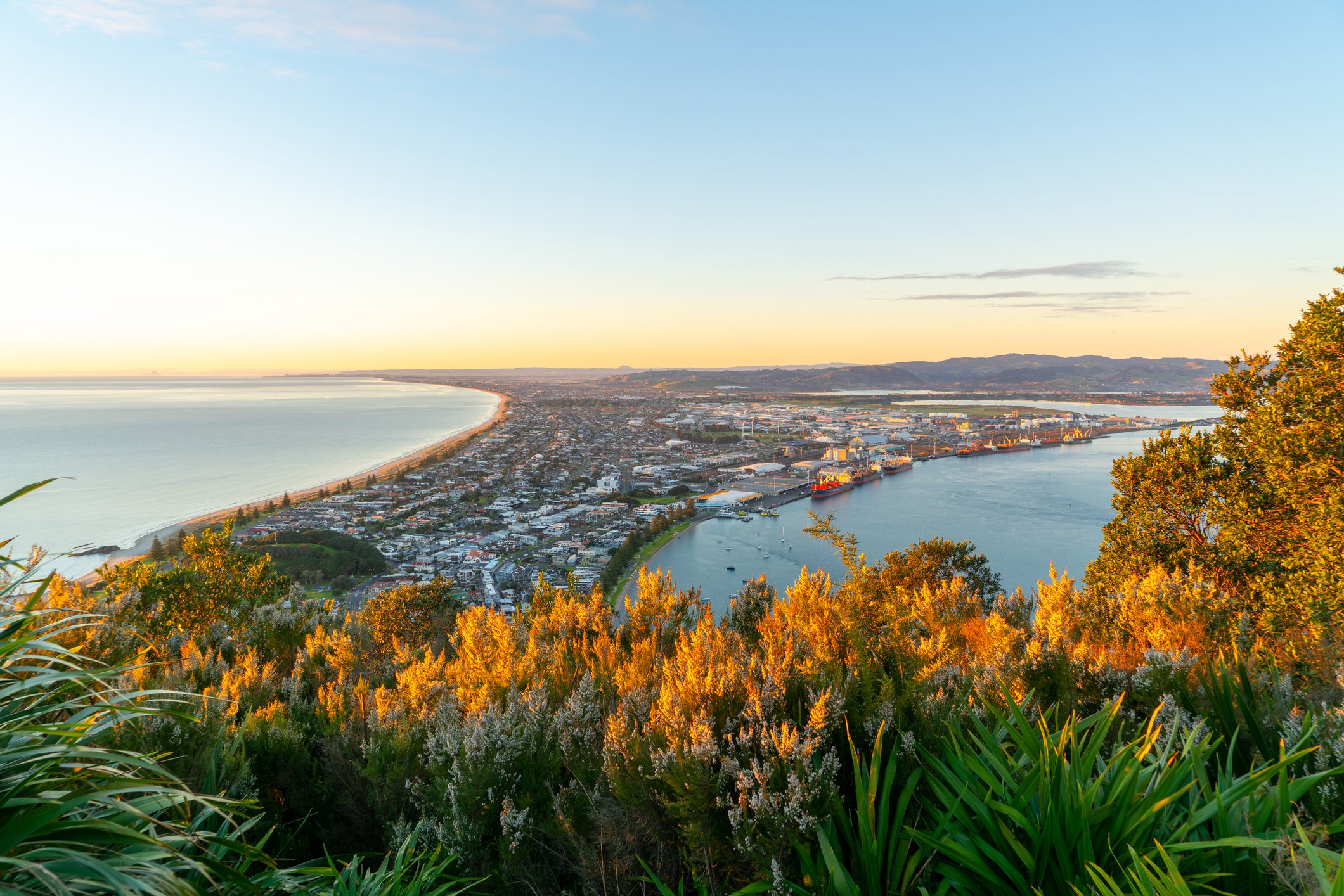 The property market continued to hit record highs in November, with the highest number of residential properties being sold since 2006, according to the latest data from the Real Estate Institute of New Zealand (REINZ).

There were 29.6% more properties sold in November than the same time last year, all while the country remains in uncertain economic times. The median house price soared, with Auckland up 15.3% from last year at $1,030,000, and the rest of New Zealand up 14.5% at a record $749,000.
"Looking back on the last 6 months of the market's performance, we can see the benefits of the government's actions against Covid-19 on the wider New Zealand economy – and of course the housing market," says Professionals CEO Shaun Taylor.
"The Professionals Group has had record months in October and November, and we consistently see growth in the number of sales and values that are above the market average increases. This tells me that our agents and business owners work hard for their vendors to maximise the value of their home in their particular markets, and if you sell with a Professionals agent you can be assured you're in safe hands," Shaun says.
Regional increases
With just under 10,000 properties sold across the whole country in the 30 days in November and more than half of the regions showing double digit percentage increases in annual sales volumes, there are few signs of the usual Christmas slowdown.
Gisborne saw the largest year-on-year median price increase, increasing 36.2% to hit $530,000. Tasman was close behind, with a 28% increase seeing the region hit a median price of $774,400. On the lower end of increases were Canterbury, Waikato and Wellington with median values of $526,000, $670,000 and $790,000 respectively.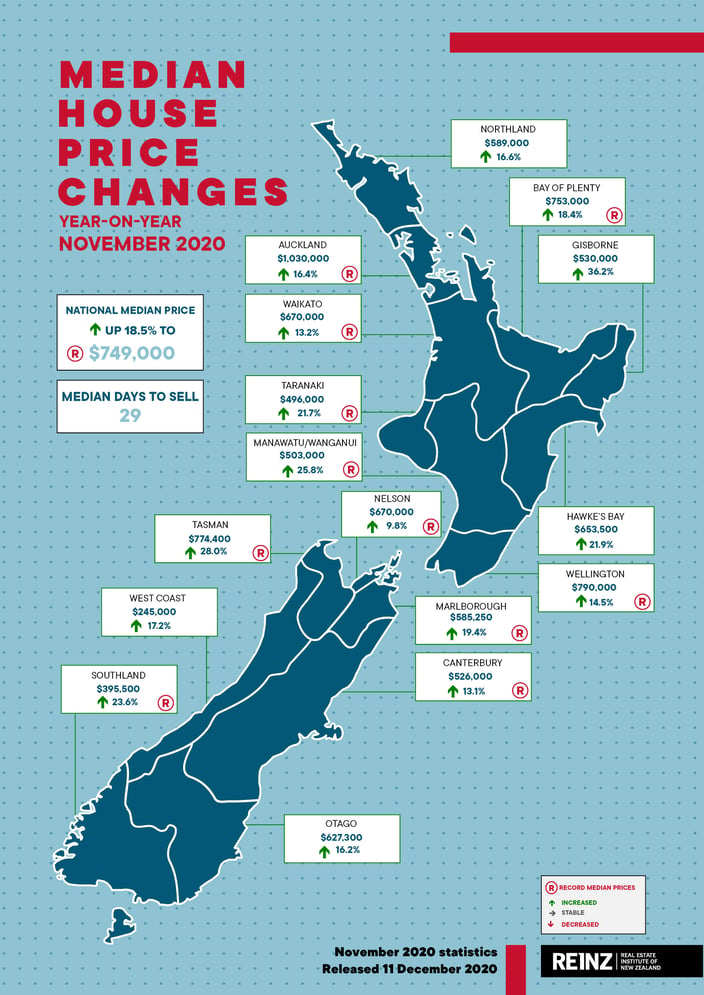 Future predictions
Looking forward to the next six months, all signs are pointing to further interest rate drops which will continue to make property more affordable, and more attractive as an investment. However, banks are introducing higher LVR requirements ahead of the Reserve Banks guidelines. The announcement by the Reserve Bank may have led to a surge of investor activity in November as investors "got in while they can". With more certainty and an outlook of economic stability in the form of vaccines, it's hard not to see the market continuing to be driven by high demand and low stock in certain markets.
"As more and more people come off their fixed mortgages onto lower ones, we will see existing home owners have more spending power, which will add more demand to the market – even after first home buyers and investors have higher LVRs placed upon them in the first quarter of next year," Shaun says.
"2020 is a year that we will never forget, as we are already referring to points in time as "pre-Covid", "since-Covid" and (hopefully soon) "after Covid". We all have our own Covid stories and I would like to thank all the people who sold, bought, rented and engaged with Professionals in 2020 and wish our clients and the readers of this blog a Merry Christmas and happy 2021," says Shaun.