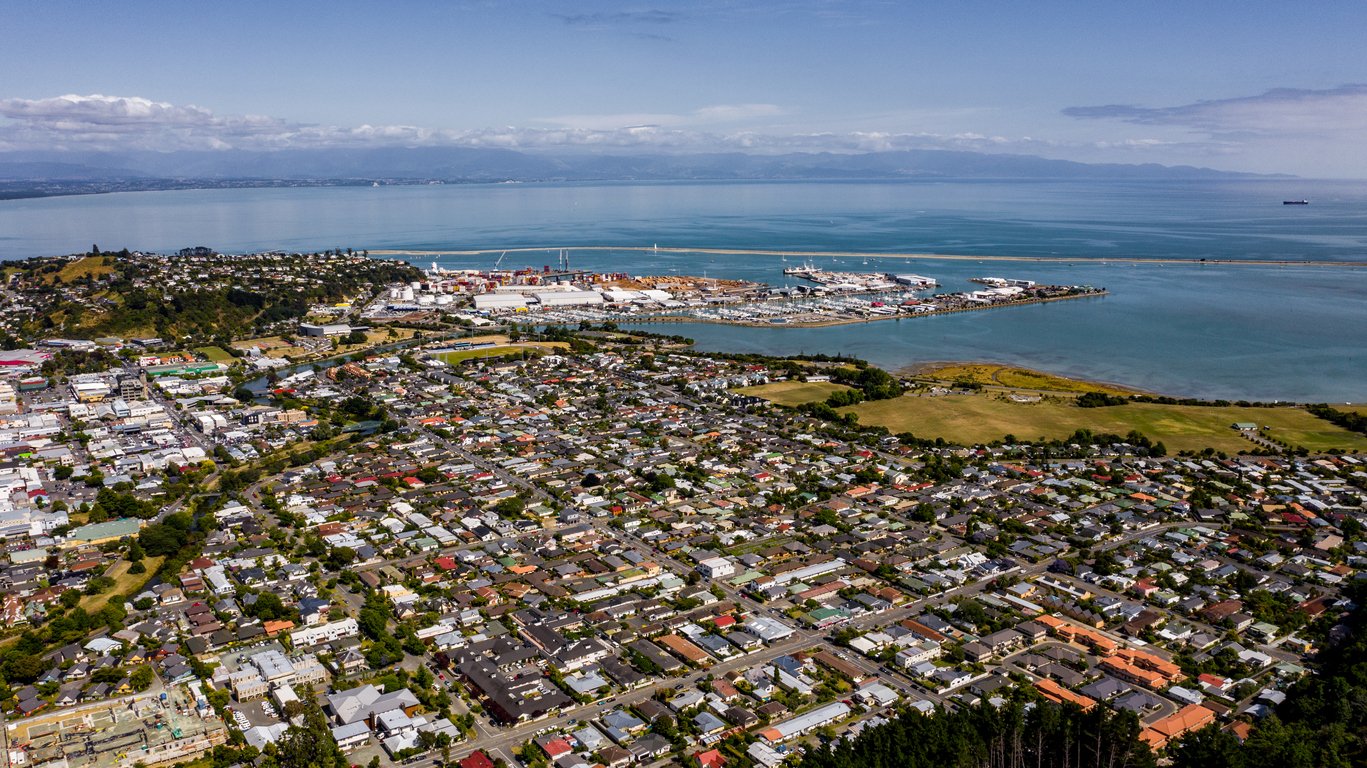 December was yet another record-setting month for the New Zealand property market, with asking prices at record highs and tight supply nationwide. These trends are likely to continue into 2020 and beyond, so if you're thinking of buying or selling property soon you need to be aware of what's going on in the market.
We've taken a closer look at the numbers to help keep you in the know.
Want to learn more about property management in NZ? Learn more here.
National market tips in favour of sellers
In December 2019 the number of residential properties for sale in New Zealand was at its lowest level since July 2016, according to realestate.co.nz data. In Fact, there were 24% fewer properties for sale in December than during the previous month - just 18,230 in total.
December is typically a slow month for sales as most Kiwis are focused on the holiday period, but the low stock levels are exceptional. As Shaun Taylor, Professionals Chief Executive says "We are seeing a trend across the country which is putting vendors or sellers in a great position simply because buyers have less choice. One of the drivers behind this trend could be that Kiwis are holding on to their properties for longer and longer due to previous uncertainty in the market.
"If you've been considering selling this means that now could be the perfect time. Competition between buyers is intense and you may be able to fetch a higher price for your property than you thought possible. We are seeing sales and figures that are above most online valuations." says Shaun.
A new national average asking price record
Perhaps as a result of the limited supply on offer, December saw New Zealand's average asking price rise above $700,000 for the first time.
This is a good omen for 2020. In fact, many analysts are saying it could mark the resurgence of the Auckland market and continued growth nationwide. Westpac's economists are predicting national property price growth of up to 7% this year on the back of an improving Auckland market.
Whatever happens, it's clear that even though there has been ups and downs, average asking prices appear to be trending upward over the long term.
Regional New Zealand outperforms most metro areas
Regional New Zealand continued to outperform most metro areas over 2019, according to realestate.co.nz data. The following centres recorded the biggest increases in average asking for the period from December 2018 to December 2019:
Manawatu: 25.4%
Southland: 21.2%
Nelson & Bays: 19.6%
Bay of Plenty: 10.7%
Marlborough: 5.9%
Auckland, on the other hand experienced a small 1.4% decrease in its average asking price but if forecasts are to be believed that trend should reverse in 2020.
All signs point to 2020 being a great year to sell property. During December we saw a record high nationwide average asking price and forecasts from analysts of a strong 2020. We've also seen the market tip to favour sellers, which means you may be able to achieve a better sale price for your property than you thought.
"In a market like this the best guide at the current value of your home is a local Real Estate Agent who has their finger on the pulse of your market." advises Shaun so get in touch with your local Professionals office to request a free appraisal and get started today.