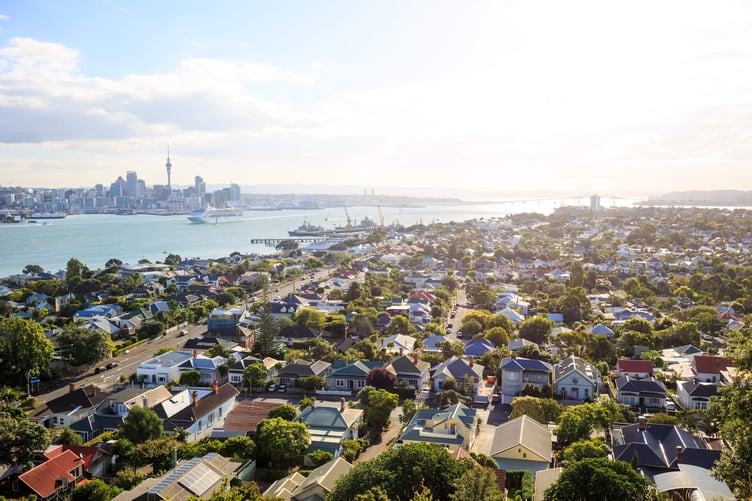 Like many industries in New Zealand you may well hear a collective sigh of relief from your local Real Estate agents and Property Managers when we enter Level 2.
This will be due to the fact that we will be able to operate more efficiently and provide better service for our vendors, buyers, landlords and tenants. There is also the fact that Real Estate and the ability for people and businesses to move and buy and sell property is a fundamental part of the New Zealand economy, making up 15% of GDP.
At Professionals we will be doing this in a safe way with the overarching principles still being that we need to operate in a safe and hygienic way and ensure we are capturing people's personal details in the event we need to provide them for contact tracing in the future. Our teams will also be practicing social distancing of at least two metres whenever and wherever we are working, and we may continue to use some digital tools we have been using over the last seven weeks to speed up the process and provide better service.
So what does Real Estate under alert level 2 look like? You can click here for guideline provided by the Real Estate Authority (REA) on their settled.govt.nz website.
Offices
Our offices will be open for walk in visits, our teams will be in the office able to answer any of your questions about homes we have available for sale or rent, and they will also be open for meetings, signing documents and presenting market appraisals. We will have hand sanitiser in all our offices and you will be required to "sign in" when you visit.
Appraisals and Listings
We can now safely visit your home to meet and discuss taking your home to market, and conduct an appraisal. Photographers, videographers and home staging is allowed under the Level 2 guidelines, so we can present your home in the best way possible for the market. However we may continue to present the appraisal and have some of the marketing conversations via zoom or on the phone.
Open Homes and Private Viewings are go
Open homes and unlimited Private Viewings can take place under Alert Level 2, and this is where there is a real difference, and will enable our people to get closer to the pre-Covid-19 ways of conducting Real Estate. For sales to happen most buyers need to be able to physically visit a property, with their family, to get a feel for the home. At our open homes we will be monitoring the number of people going into any home, taking details, or you may still need to pre-register to attend the open home. You will be able to visit homes with your families in groups of 10 or less.
We are open for Business and happy to chat
Our team are here to help with any Real Estate questions you might have, so drop by our office or give one of the team a call. We are here to help.
The Market?
In terms of the market due to the restrictions of the last seven weeks real-time data from realestate.co.nz shows there was a slump in new property listings during Level 4, but as restrictions were lifted during the first week of alert level 3, so too did the number of new listings being brought to the market.
Shaun Taylor, Professionals Group CEO says: "Since moving to alert level 3 we're seeing new listing growth that is encouraging. What is also encouraging is the fact that we had record low numbers of listings in NZ in March of this year, supply was already tight. What we do know is that there are buyers in the market, and we aren't seeing the decline in prices that many economists have been picking. Most homes are going to multi-offer scenarios, which means if there are any speculators giving ridiculous low ball offers they aren't getting a look in."
Before lockdown, the average number of new daily listings (across all listing types) was 717, but this dropped to an average of 188 during the level 4 lockdown period. While not yet at pre-lockdown levels, in the first week of alert level 3 the average number of daily new listings increased to 508.
"What we do know in these changing times is the best person to talk to about the market is your local Real Estate agent or office owner, they are likely to know what is actually happening in any market before an economist, so the first port of call should be your local Professionals team." Advises Shaun.
Want to learn more about selling your property in NZ? Find out more here