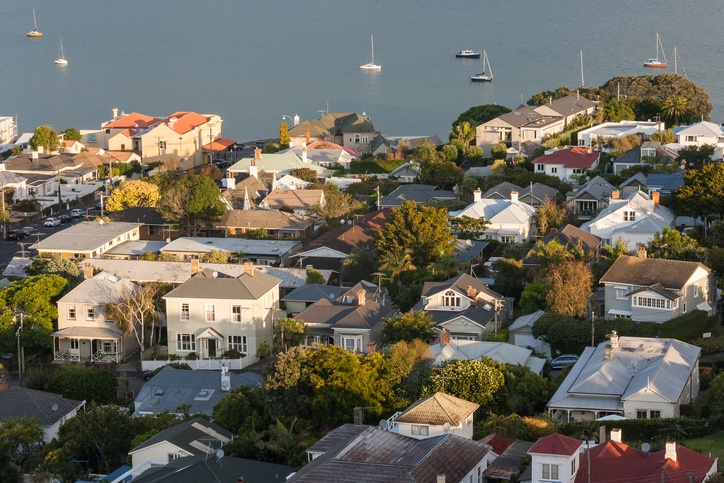 Professionals offices across New Zealand are open for business under Alert Level 3 from Tuesday 28 April. All of our teams are committed to the health and safety of our staff and community while working to provide our clients with the best possible outcome in current market conditions.
To keep our staff and clients safe, we will be changing the way we conduct our business to meet the best practice guidelines set out by the Government on 24 April 2020. This will change again when the country moves to Alert Level 2. Here's what you need to know...
Our Offices
During Level 3 our offices will be closed, but we are available by phone, email, Zoom, Skype and all the other digital methods of communication. We can visit you if necessary, however, we will follow strict social distancing guidelines. We are likely to be able to open our doors when we get to Level 2.
Buying property and viewing homes by appointment
We have a number of homes for rent and sale, including listings from before going into lockdown and homes that we have listed in the last five weeks. Under Alert Level 3, we will not run open homes, but you can still view a property by making an appointment with the listing agent or property manager. When viewing the property, only two people from your bubble plus the agent will be able to attend. We will keep visits short to ensure everyone is safe.
Selling and renting a property
Under Level 3, we are authorised to visit your home for the purposes of listing a property for sale or rent. Our agents can visit your home as part of the process to provide you with a comprehensive market appraisal. Photographers, building inspectors and tradespeople are also able to visit so we can market your home effectively during Level 3. Alternatively, if you would rather wait until Level 2 to market your home we can help you get well prepared in the coming weeks.
We are also offering full virtual services and extensive photos and videos, under both Alert Level 3 and 2. There will be an emphasis on minimising contact in all aspects of business for the foreseeable future, so the better we can present your home online, the more informed we can make potential buyers before they visit your home.
The market – what's going to happen?
This is the big question everyone is asking... but it is incredibly hard to predict at this point in time. As many have said these are unprecedented times, however the best people to guide you through the market and your options are your local Sales Agents who have their fingers on the pulse of your neighbourhood. Covid-19 will affect different parts of the country in different ways so it is best to focus on what is happening locally as that is what will affect your outcome in the market.
Here's a general overview of what we're seeing across New Zealand since lockdown…
While we've seen fewer listings since lockdown started (down 16.5% since March last year), REINZ data shows that buyers are still active. In fact, there have been record average asking prices in eight regions including Gisborne (+22.6%), Hawke's Bay (+15.1%), Canterbury (+3.3%), Otago (+18.9%), Wellington (+8.5%), Southland (+15.5%) and Manawatu/Wanganui (+17.8%). The national property asking price for March 2020 was $711,696.
In addition to the figures above the Reserve Bank has made a number of changes to support the economy, some of which will also impact the housing market. They reduced the OCR rate to a record low of 0.25%, and guaranteed that it would stay this low until at least next year. This provides certainty to the banks to pass on the decrease to their mortgage customers. Although this change will take time to impact the market due to the fact most Kiwi's are on fixed term loans it will have an impact over time, with some Economists picking a further drop depending on the longer term impact of Covid-19. The Reserve Bank has also proposed that loan-to-value ratio (LVR) restrictions that determine the amount that can be borrowed for a mortgage be removed, for at least 12 months. Although new mortgages would continue to be assessed on the ability to make repayments, removing LVR restrictions will mean one less hurdle for first-home buyers.
While we're not sure what will happen, we do know this disruption is only temporary. All of this time at home could cause some people to re-evaluate their current living situation. As Jono Bougen, Digital Manager of Professionals NZ says, " Interestingly, when you look at our website analytics, we have been seeing visitors spending a longer time perusing the site. All of this spare time to research online is setting up people to view properties in person, making now the perfect time to get your home ready for sale."
If you have any questions please call us at any time.
Want to learn more about selling your property in NZ? Find out more here