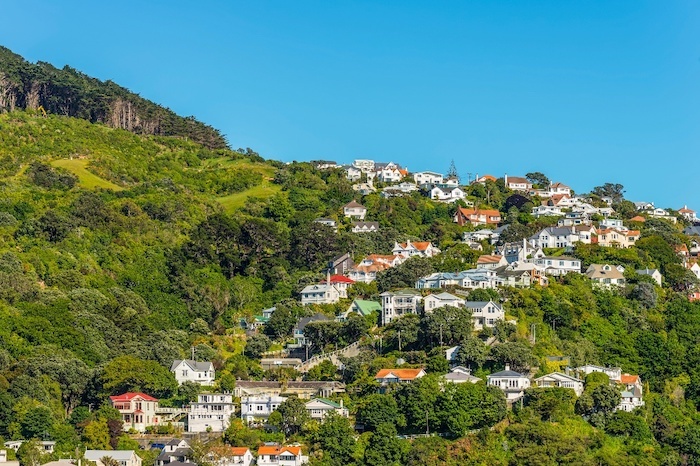 Sign up to our new video series Professionally Speaking to get all the latest advice, trends and reports from our experts.
High demand for property in Wellington means available inventory has fallen a record 61% since April last year.
Theoretically, if no new listings were to come on to the market, all available property in Wellington would sell out in 5.6 weeks.
With the lower levels of stock and continued buyer demand, Wellington is now very much a sellers' market. Average asking prices for April are up 2% from last month – reaching a record high $506,532.
Seller's market for all regions, with star performers Northland, Coromandel and Southland.
Nationally, the inventory of listings is one of the lowest levels ever recorded, and Northland, Coromandel and Southland all report record increases in asking prices.
Record median asking prices reflection of 'halo effect'.
The "halo effect" of rising prices around New Zealand is strengthening in regions where it is already present and moving into new regions that experience chronic lack of supply, as shown by record median asking prices we in Waikato/Bay of Plenty, Taranaki, Canterbury/Westland and Otago.
All regions record increase in sales volume.
On a seasonally adjusted basis, the number of dwellings sold in April 2016 rose by 12.8% compared to March, indicating that the normally-expected drop in sales between March and April was far smaller than usual.
Compared to April 2015, all regions recorded increases in sales volume, with Hawke's Bay recording the largest increase of 50%, followed by Southland with 49% and Otago with 35%.
Available inventory falls by over one-third in the past 12 months.
Data from REINZ and Realestate.co.nz shows that the level of properties available for sale across all regions in New Zealand has fallen 35.7% in the 12 months since April 2015 with leading regions, Wellington (down 57.5%), Northland (52.4%) and Hawkes Bay (52.3%).
Days to sell, another measure of demand, has also fallen more than 20% over the past 12 months in nine of twelve regions.
| | | | | |
| --- | --- | --- | --- | --- |
| Region | Weeks Inventory April 15 | Weeks Inventory April 16 | Difference in Weeks | Difference % |
| Northland | 73.6 | 35.1 | (38.5) | -52.4% |
| Auckland | 11.9 | 11.6 | (0.2) | -2.1 |
| Waikato/BOP | 25.2 | 12.2 | (13.0) | -51.6% |
| Hawkes Bay | 25.2 | 12.2 | (13.2) | -52.3% |
| Manawatu/Wanganui | 37.8 | 18.5 | (19.3) | -51.0% |
| Taranaki | 29.2 | 26.1 | (3.0) | 10.4% |
| Wellington | 18.0 | 7.7 | (10.4) | -57.5% |
| Nelson/Marlborough | 26.8 | 14.7 | (12.2) | -45.3% |
| Canterbury/Wesland | 24.5 | 18.4 | (6.1) | -44.2 |
| Central Otago Lakes | 37.3 | 20.8 | (16.5) | -44.2% |
| Otago | 22.6 | 12.8 | (9.8) | -43.4% |
| Southland | 33.3 | 24.1 | (9.2) | -27.6% |
| New Zealand | 21.3 | 13.7 | (7.6) | -35.7& |
Source: REINZ, realestate.co.nz
Want to stay up-to-date on all the latest market trends? Sign up to our new video series Professionally Speaking to get all the latest advice, trends and reports from our experts