Selling your home can sometimes feel like going to the dentist.
You imagine it might be painful and try to avoid it for as long as you can but eventually, you know it's a good decision to make and that you shouldn't delay it any longer.
And no matter how many times you've been to the dentist before, there's always one thought that crosses your mind when you meet your dentist "They're so lucky to be dentists, bet they never have any problems with their teeth."
Avoid feeling like you have just booked in to get your wisdom teeth pulled with the help of our eBook "How to Get Ready to Sell Your Home" which will take you through all of the necessary steps to successfully selling your home.
In many ways, a similar analogy gets drawn when we think about real estate agents. We imagine that because they're in the business and good at the art of selling, they must have absolutely no problems if and when they have to sell their own home.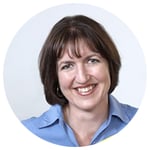 But as any good dentist (and real estate agent) will tell you, the secret to success doesn't magically appear because they happen to be in that line of work. The secret lies in three aspects - attention to detail, diligence and persistence.
In our interview today, we spoke with real estate agent, Sharine. She has worked for Professionals for six years and has a stellar record of closing profitable deals for her clients. Sharine recently decided to sell her own home and picked five crucial tips from her experience. If you are a first home seller, these tips will certainly help you sell your home faster and ensure you get the maximum value out of your property.
Tip #1
Play detective around your home
When you've been living in a home for a while, many small repair jobs either go unnoticed or become a blind spot. Over time, these unfinished jobs either start to get worse for wear or just pile up around the house. But it's important to remember that potential buyers actively look for any faults. Your job is to make sure they don't find any.

Pro Advice:
"Before you set up your open home, think like a potential buyer and carefully examine your home for any items that need fixing or could be touched up with a little paint."
Tip #2
Bring the backyard to the front of your list
The state of the backyard plays a crucial role in the purchasing criteria for potential buyers. Remember, a home is not just four walls, it's an idea. Buyers are looking for a property which offers the most potential for them and their family. When Sharine finished the completion of her backyard makeover, the clean, renewed space seemed almost new to her. And even though she was selling the property, she wished she had undertaken the renovation sooner, so that she and her family could have used it to its full potential.

Pro Advice:
"Think of a backyard as an open canvas. If the canvas looks neat and well-maintained, it's easier for potential buyers to imagine their family spending quality time in it. This in turn increases their consideration of your property."
Tip #3
Get rid of the 'lived-in' look
Even though your home isn't new when you sell it, it pays (literally and figuratively) to maintain the illusion that it is. Just like the backyard, potential home buyers want to be able to imagine living in your home. A simple way to jog their imagination is by offering them a clean home to look at. Before selling her home, Sharine had it cleaned from gate-to-garage and even had the carpets industrially cleaned.
Pro Advice:
"A clean house is a more welcoming house. And potential buyers are always likely to pay more for a house that looks ready to move in to with minimal effort."
Tip #4
Don't just show the house, present it
To be able to maximise the selling potential of your home, you have to do more than just walk potential buyers through each of the rooms. You have to think ahead of what they might be looking for in each room and stage the house accordingly.
To do this, you have to first take a proper step back from your home by moving out. The longer you live in it, the more likely you are to keep things status quo to suit your needs and habits.
But once you move you can take an objective look at each room and think about what might be the appeal for it. In Sharine's case, she realised that most of her furniture was second-hand and mismatched. Realising this clash of design aesthetic would affect the marketing of her home, she was quick to change it.
She also noticed that 3 out of the four bedrooms had single beds but were spacious enough for a double bed. To explain this fact to potential buyers, she took the added effort of swapping out the single beds for double beds during the staging.

Pro Advice:
"You're never selling a home for what it is, but for what it can be. Keep that in mind during the staging and prepare the layout of your home accordingly."
Tip #5
Get objective help from a professional
No matter how unbiased we think we are, each of us does tend to get a little sentimental when thinking about our home. After all, we did live in it. If you bear this in mind, you'll see why you need to hire a professional estate agent.
A professional agent has the ability to remain unbiased, knows how to control buyers and comes with years of practiced negotiation skills. Even Sharine recognized this and chose to go with a real estate agent for the sale of her home. As Sharine puts it, "While I set up all the marketing there is no way I would sell it myself, I would not have been able to get the money my agent did as buyers would be wary of me trying to negotiate more on my own house"

Pro Advice:
"If you want the best outcome, it pays to hire the best. By choosing an estate agent, you can be assured of qualified buyers and a much tighter negotiation on the price of your home. One that you can be fully satisfied with."
---
We hope you've taken the time to read and understand each of these tips from Sharine and begun thinking about how to incorporate these tips into your house-selling efforts. However, these tips are just the bare minimum you need to follow when planning on selling your home, For a more comprehensive list of tips and advice on how to maximise the selling potential of your property, we recommend downloading our eBook "How to get ready to sell your home."