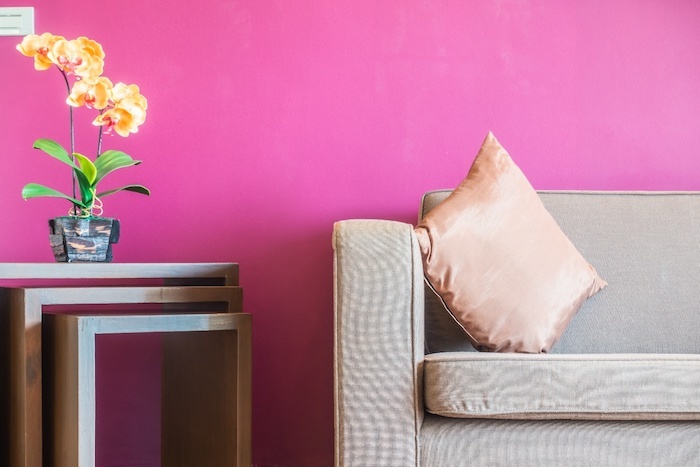 With New Zealand's strong population growth being driven by record migration numbers, and low interest rates encouraging borrowing, 2017 property market trends are pointing to this being a great year to think about selling a home.
Selling your house can be stressful. But you can alleviate some of that worry by arming yourself with information, and taking things step by step. Whether it's your first, second or more time for selling your home, there's no harm in brushing up on the ins and outs of the selling journey.
Find out everything you need to know (and more) about selling a home in New Zealand, in the free eBook 'How to get ready to sell your house'.
Open homes may seem a while away, but it's amazing how the weekends slip past when you're busy. Don't underestimate the time, energy (and maybe money) you'll spend getting your home ready before you let potential buyers over the threshold.
10 quick-sticks fixes before selling your home



1. Arrange the arrangers. Decide whether you'll use a home staging company. If not, audit your existing furniture and objects to make sure they're showing your home off in its best light.
2. Smell ya later. If you have pets, smoke, or cook a lot without an extractor – open the windows as often as possible and invest in a couple of quality scented candles in subtle, natural scents like vanilla, coconut and cinnamon.
3. Less is more. Simply reduce the amount of visible clutter in your home, especially if rooms are on the cosy side.
4. Brush up. Sugar soap rooms where paint is smudged or scuffed, or consider applying a fresh coat.
5. That sinking feeling. Potential buyers will look in cupboards – including those under your kitchen and bathroom sinks. Make sure these are clean, and sort out any dripping taps or pipes.
6. Break the mould. Furry black stuff on your bathroom ceiling, or pink scum on the shower tiles? You know that's gotta go.
7. On the bright side. Trim shrubs and bushes that block light, especially around windows.
8. Nothing personal. Potential buyers need to imagine themselves living in the property – put away the family portraits and kids' swimming certificates for now.
9. It's curtains. If window treatments are old, looking ratty or grubby, take them off completely.
10. For what it's worth. Once you've gone from to-do list to ta-da – it's a great time to get a free appraisal of your home's current market value.
Go with the (home selling) pros.
Ok, so now you've given your castle the royal treatment. It's time to assemble a crack team to get this house sold. It's a real estate agent's job to help you market your home to potential buyers and guide you through the selling process – click here to check your real estate agent is licensed.
A professional photographer will help you show off your home's best angles. Your real estate agent can recommend a good one. Whether you're using an agent or have decided to go it alone, it's a good time to get reacquainted with your lawyer (or find one that specialises in property law). They can translate any contract legalese for you and approve legal documents before you sign on the dotted line.


To market, to market.
A sound marketing plan is all about promoting the key attributes – like school zones, a view, architectural details – that will help you get the price you want. Here's where using a locally based agent gives you an advantage over a private sale. No one knows more about your home than you do. But they know the area, the market, and can also play matchmaker between your home and the right buyers.
Once your place is shipshape, your marketing strategy is sorted, and the A-team is on the case – you're well on the way to selling your home.
Before you go… For more expert tips and vital info on selling your home, download our free eBook – 'How to get ready to sell your house.