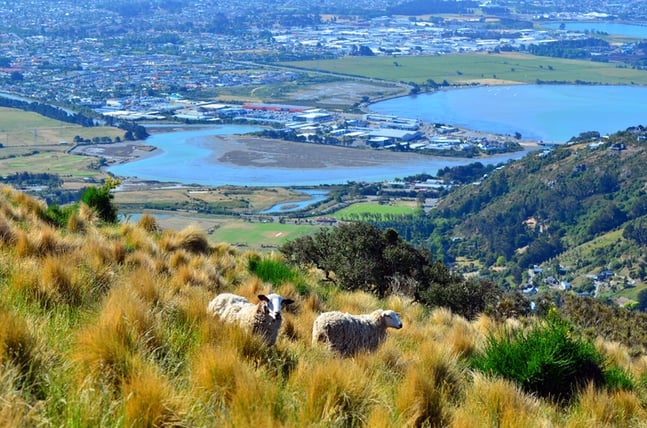 However you look at it, lifestyle property is hard work. You love your house and you've put a lot of blood, sweat and tears into it, but now you're starting to think it's time for a change. Perhaps your family circumstances have changed and you're looking to downsize. Whatever the reason, the desire to move on is a big deal, one that shouldn't be taken lightly; especially when it comes to selling lifestyle property.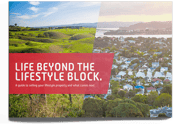 But when it comes down to it, selling a Lifestyle block can be quite different to selling a residential property. How? We help you figure out just that in our free eBook, "Life Beyond The Lifestyle Block". Check out the excerpt below!
Is selling Lifestyle different to Selling Residential? Yes.
When it comes to selling your lifestyle property, you are selling just that – a lifestyle. When potential buyers come to visit your home, remember that you are selling them more than just your house – you're selling them the picket fence, the chicken coop and fresh eggs every morning for breakfast. You're selling them the expansive well-manicured lawn for their children to play in – and hey, maybe a few livestock animals as well!
When you're selling the dream you've got to make sure it looks like one too. Ensure windows are clean, de-clutter your house and ensure it is looking plush and comfortable. Hire a landscaper – especially if you have a lot of trees or large garden – to get your property looking spick and span.




We all know that a fair share of work comes with maintaining your lifestyle property – but that's not what you're selling. So like with any first meeting, put your best foot (or face!) forward.
One of the most important differences between lifestyle and residential selling is your marketing. With residential it's likely you can get away with online only advertising – this is not the case with lifestyle! Think about your audience for lifestyle property buyers. They could be coming from a major city, rural area or anywhere in between so it's important to cast a wide net when it comes to your marketing efforts. This includes print mediums too – often times lifestyle property buyers look to local newspapers for listings. And don't be afraid to go big! Full-page ads can get your property noticed over others.
Looking to sell your lifestyle property? Check out our must-read eBook, "Life Beyond the Lifestyle Block".