If you're looking to a move onto the property ladder then now is looking like a great time to do so. September statistics are pointing towards a stable market, especially in Auckland.
In this blog we're going to look at some statistics across the country which show now could be a great time to start looking for a property in your desired area.
Looking to find your dream home? Click here to browse our listings
The property market in September was very much in a holding mode as many waited for the outcome of the general election - particularly with home ownership being a prominent talking point. As a result data showed that new listings, total stock and demand were all down across the country.
Compared with September 2016 Nationwide property listings for September 2017 fell 11.8 per cent to 9283. The average asking price across the country has also barely moved, sitting at $617,917 - a 0.3 per cent jump from August this year.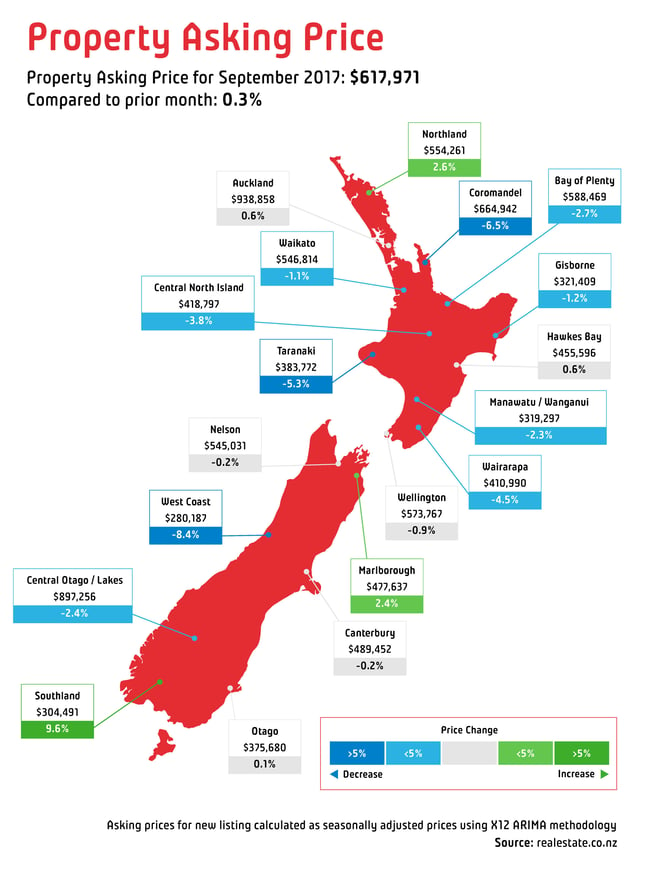 Asking prices lift in only three regions
Only Southland, Northland and Marlborough recorded a lift in asking prices compared to August 2017 (up 9.6 per cent, 2.6 per cent and 2.4 per cent respectively).
In six regions asking prices were largely stagnant with increases in the zero to one per cent range. This includes a 0.6 per cent increase in Auckland - taking the average asking price to $938,858.
Low demand for Auckland, Waikato, Wellington and the Bay of Plenty
These four previous buyer hotspots have all seen a clear fall in demand from the same period in 2016. Auckland took the bottom of the demand table with an 18.6 per cent drop. Wellington was next with - 15.7 per cent, followed by Waikato (- 14.6 per cent) and the Bay of Plenty (-10.4 per cent).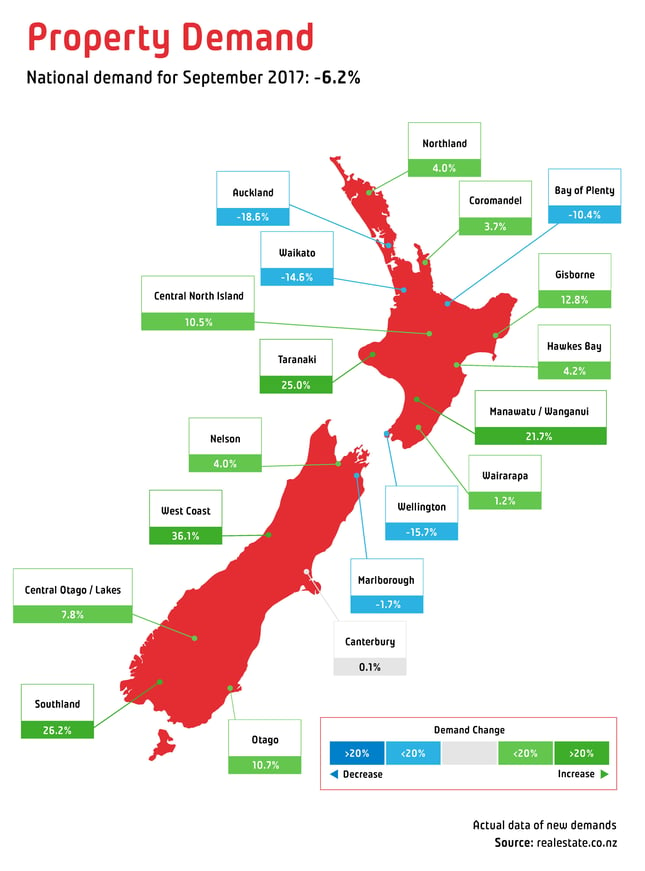 New listings in these regions were also down compared to September 2016. The biggest decrease from the same period last year was in the Bay of Plenty with a 21.7 per cent drop.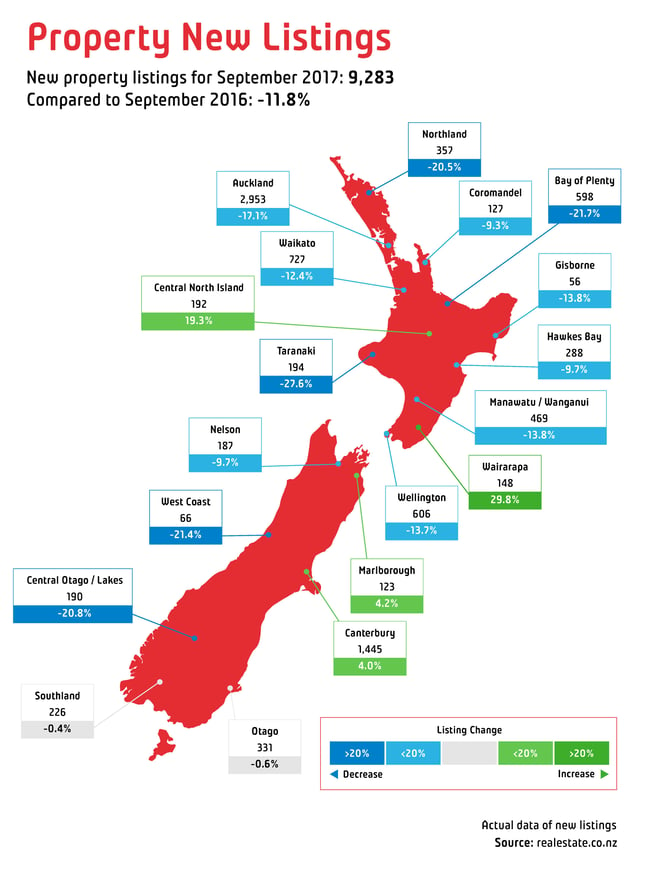 However four regions did not follow this drop in new listings. The Wairarapa region showed a 29.8 per cent lift in new listings followed by the central north island (19.3 per cent), Marlborough (4.2 per cent) and Canterbury (4.0 per cent).
With stable asking prices in all but three regions September statistics are pointing to a buyers market.
Looking to buy, sell or invest?