The warmer weather and longer days signal that it is definitely spring! If, like us, you planted tomato seeds at the beginning of the season, these will soon look ripe and ready to eat. Here is a delicious and simple recipe that will wow your friends and family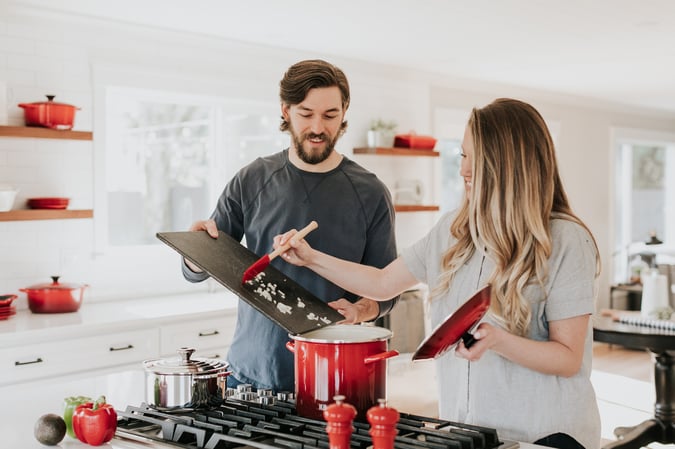 Meatball, capsicum and tomato Shakshuka
Cook time: 30 minutes
Serves: 2 - 3
Ingredients
1 garlic clove crushed (5g)
1/2 teaspoon cumin seeds whole
1 teaspoon smoked paprika
Meatballs
To finish
2-4 eggs (depending on how hungry you are)
2 tbsp of chopped coriander
Warmed bread to serve (pita or crusty are both great)
Method
In a large saucepan, heat 2 tablespoons of olive oil over medium heat. If you have one, use a cast-iron skillet. Add the capsicum and onion, stirring often until the onions are almost caramelized, about 8-10 minutes. Add in the cumin, smoked paprika and salt, and stir until fragrant.
To peel the tomatoes, cut a small X through the skin on the bottom, then place in a pot of boiling water for 15 seconds, remove and cool. The skin should easily peel off. Chop the tomatoes into a fine dice, then add to the pan along with the water. Bring the mixture to a simmer over medium heat and allow to cook until it begins to thicken (about 10 -15 minutes). Adjust seasoning to taste.
While the sauce is thickening, combine all of the meatball ingredients and mix until emulsified. This helps them to bind, have a better texture and cook evenly. Use your hands to shape the meatballs into roughly half the size of a golf ball.

Use a spoon to create a dip in the sauce and place a meatball so it is almost submerged. Do this with the remainder of the meatballs, cover and continue cooking on low heat for 5 minutes. Create another two large dips and crack an egg into each one. Cover and cook for another 8-10 minutes or until the egg is cooked to perfection. If you don't like your eggs runny keep it cooking for a bit longer.
Check the meatballs are cooked by cutting one in half. Add the spinach and allow it to wilt, then remove from heat.
To serve, garnish with a few dollops of Greek yoghurt and fresh coriander.
Tips
If you have parsley, oregano, or chives in your garden, these make great alternate garnishes.
Leave out the meatballs to make this vegetarian friendly.