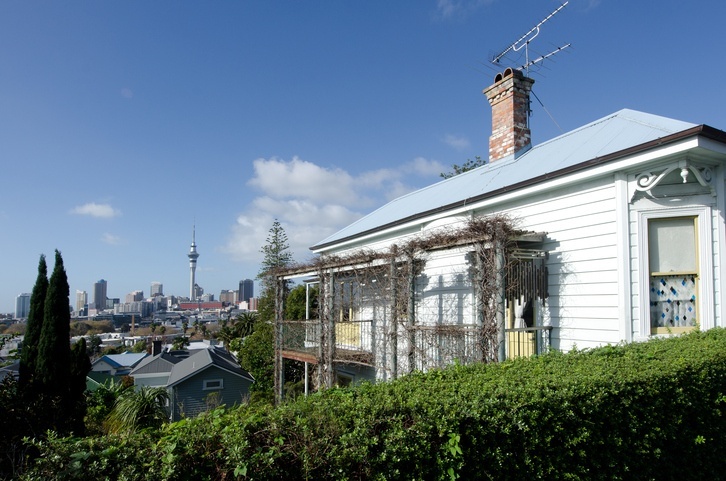 So, you've been thinking about selling your home, but aren't sure about making that life-changing leap, yet. It can be overwhelming, but that's to be expected when you're selling your biggest asset. Don't despair, you just need to develop a selling plan before charging headlong into the glorious sunset.


Why a selling plan?
Should you sell privately or go with an agent? Which agent do you chose and how do you know you're going to get the best deal? How should you sell it? Tender? Auction? What would work best for your situation? So many choices! Selling plans are easy to do, and will bring clarity to the murky process of selling your home. You'll get a clear idea of where you want to go and what you need to do to get there.


So, what do you want?
It's important to remember that unlike your lucky cap, one size doesn't always fit all, so your selling plan will need to be tailored to your situation. It'll take into account your current lifestyle and the dream lifestyle you're aiming for. Do you have a life by the beach in mind, or, maybe, you're keen to be a cafe hopping metropolitan? Your plan will cover your finances, your family, and your goals.


Time is not an abstract concept…
Your selling plan will include a clear time frame. Is baby on the way and you need the deal done and dusted before the drooling commences? Or maybe you've got all the time in the world? Your time frame is important for deciding how you will proceed with your sale. If you've already found the dream home and the heat is on to get your current home sold, this is going to affect the way you sell. It's important to know if you've got time to negotiate or if time is short and choices need to be made.

The price is right
How do you get the best possible price for your home? In fact, what is the best price? Too high and you might scare buyers off. Too low and people might wonder if your house is a lemon. Take some time to investigate your area, making note of how long houses are on the market and how much they're going for. This information will help you decide upon a realistic and attractive price range for potential buyers. Another thing to consider is who is your buyer? First home buyers will have a different way of doing business to someone with an extensive property portfolio.


All on you
If you're planning to go it alone with a private sale, explore what is involved in the process. Selling can take up a lot of time and energy, from listing photos, to marketing materials, to open homes and *gulp* legal shenanigans, there are quite a few items on the To Do List. Make sure you fully understand what will be required of you before you dive into selling your house privately.


Sale away
There are several different ways to sell a property, each with its own benefits. Ensure you consider each method in your selling plan.
Auction -

Selling your house by auction means no waiting for pesky conditions or finance. Buyers go into auctions informed and ready to buy, so it's perfect if you're short on time and have a tidy property in a high demand area. Going once. Going twice. Sold! To the man with the ten-gallon hat and the pet porcupine!



Negotiation -

It's straightforward and a quick way to sell. Set your price or price range and let the buyers come, then negotiate from there. You get a bit of flexibility with the sale too. Um, I like your offer, but I'm going to need a night to sleep on it.



Tender -

This option is ideal if you have time on your hands before you need to sell. It also gives you full control. Your home is listed with no price or price range and is set by the market (interested parties). The offers are presented to you to consider. What's nice is, you don't have to accept the offers if you're not happy with them. To sell — or not to sell, that is the question.

Love at first sight
From there, start to think about how to make people fall in love — with your house! What do you need to do to get someone head-over heels in love with your house? Is it a simple sweep of the yard and trim of the hedge or do the walls need a lick of paint and, shoot, that leaky guttering needs fixing too.

A selling plan will bring clarity and help you manage your expectations. An agent with specialist knowledge can help you a lot, but of course, you can always help yourself by being prepared should the sale throw any tricky surprises your way.
For more information, download our free "How To Get Ready To Sell Your House" eBook. It's easy to read and full of professional advice, tips, checklists and infographics.