If you're hunting for an investment property for the first time it can be a little tricky to know what exactly you're looking for. The process can start to feel a little time consuming, especially when you realise there's so many different options available.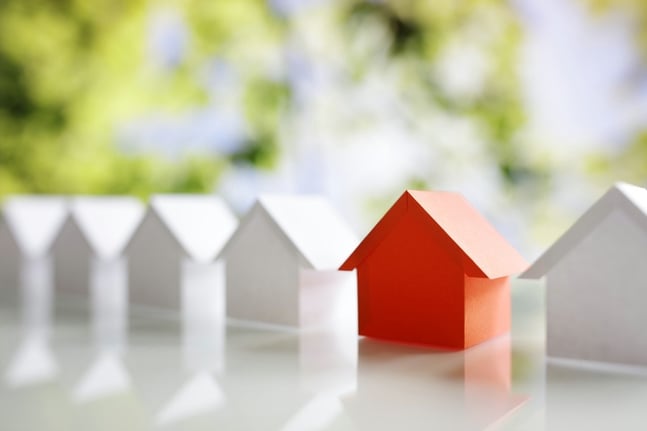 A great place to start is to think about the kind of tenant you want to attract. Do you want a family? Couples or singles? In this blog we're going to take a look at the different types of investment properties you can consider and the pros and cons of each.
Thinking about becoming a landlord or already dipped your toe in the property investment waters? If you're feeling overwhelmed, check out our must-read guide "My House. Your Castle."
Step 1: Find out who you want to live there
Are you after a family to rent out your investment? If so you'll be best suited to purchasing a stand-alone residential property.
Are you looking to rent to singles or couples? Consider an apartment.
Are business or work from home tenants an option? Perhaps look into buying a commercial property.
Step 2: Weigh up the pros and cons
It's worth taking the time to weigh up the pros and cons of each property type. For example apartments might be easy to maintain but they do also come with body corporates costs. Similarly list down all the pros and cons for Residential V/S Apartments V/S Commercial etc. For more detailed pros and cons list download this free eBook on "How to be a property investor in any market"
Step 3: Research, Research & Research
Once you've decided which kind of property investment you're going to purchase, it's time to make sure all the numbers add up. Look into getting a team of experts around you to help you carry out the process. They'll be sure to guide you and alleviate some of the pressure in the build up to major decisions. Try not to get too emotionally involved and bring together a combination of numbers, figures and professional advice to help you influence your decisions.
Plunging into the world of property investment can feel a little daunting but it certainly doesn't need to be. Enjoy the process and get excited! The prospect of owning property and gaining a second income is certainly an exhilarating one. Our new eBook is a great place to start and will give you some in depth detail on what to expect on your journey.