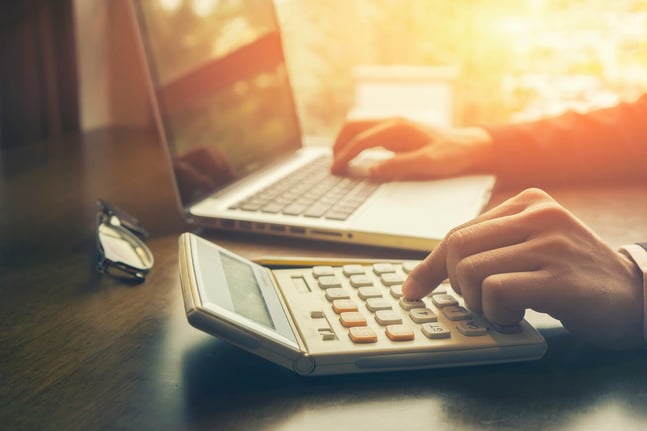 Understanding your financial capabilities when it comes to selling your home and buying a new one, can be a bit like setting off on an adventure into the unknown.
So whether you're looking for your first home, investing in a rental or you've grown out of your current home; it's a good idea to gather a team of financial 'allies' to help you make your next move. Daunting right?
Shaun Taylor, CEO of Professionals Real Estate says that with a little bit of guidance, you'll be well on your way to your next dream home. So let's get straight into it.
1. Establish your Allies
One of the first steps on your journey to your new home should be to consult a mortgage expert who can help settle any financial uncertainties. If you're looking to sell in order to purchase another property speaking with a home loan provider before you start the house hunt is a good idea. They will help clarify what sort of price range you can comfortably afford. As pointed by an industry expert who has 45 years' experience in the finance sector financing property has never been any tighter. He observes that banks are finding reasons to decline rather than reasons to approve, so make sure you go in fully prepared and better still with a strong ally who's an expert in his field.
2. Loan to value ratio rules
For Investors - If you're looking to buy an investment property it is necessary to note that Loan to value ratio or LVR lending restrictions are tighter for loans secured by investment property, this is in response to the growing housing market risks in that area. High-LVR loans in this category are those loans that are more than 60% of the property's value (40% deposit). High-LVR loans can make up no more than 5% of a bank's total new lending in this category.
Owner-occupier loans – 20 /10 - This is borrowing secured with a mortgage against residential properties that the borrower lives in or uses as a holiday house. High-LVR loans are defined as those loans that are more than 80% of the property's value (20% deposit). High-LVR loans can make up no more than 10% of a bank's total new lending in this category.
These are the two key LVR measures with exemptions as below:
Some exemptions (including the following) apply:
New building exemption
Loans to people building a new residence are exempt. The borrower must either commit to the purchase at an early stage of construction, or be buying the residence (within six months of completion) from the developer. The exemption applies for both owner-occupiers and residential property investors. The LVR rules do not prescribe the size of a deposit for new residences.
Remediation exemption
Loans are exempt if used for remediation (e.g. weather-tightness issues), to bring a residence up to new building codes, or to comply with new rental property standards (for example, insulation). The exemption applies for both owner-occupiers and residential property investors.
Welcome Home Loans
Low-deposit borrowers using the Housing New Zealand Welcome Home Loan scheme to buy their first-home are exempt from the LVR rules.
Bridging loans
Short-term bridging loans where an owner occupier is purchasing a new property to live in before the sale of their current residence are exempt from the LVR rules.
Refinancing
Refinancing of existing residential mortgage loans (switching banks) is exempt from high LVR restrictions, as long as the loan balance does not increase.
3. Zone in on your borrowed bounty & pinpoint your financial goals
Once you've found the property you want to buy, you'll need to make sure you have all your necessary documents organised to apply for finance approval with your selected lender. Before doing this you need to make sure you have a clear idea of your short, medium and long-term financial goals and how they align to your home loan capabilities. Ask yourself: is this a loan you want to have repaid in 15 or 30 years?
In case you end up shopping around for lenders you'll need to provide them with the following documents:
Your current income and expenses
Bank statements
ID and current address


Professionals tip: [Lenders] want to know that you're financially responsible and that their money is in safe hands. So having a good credit rating and very little other debt is a very good start.
4. Let the adventure begin! To fix, to float or to have a mix of both?
So you've found the lender you want to work with and now you must decide how to strategically design your home loan to best suit your current and future financial needs.
Planning the structure of your home loan is equally, if not more important than interest rates. So weigh up your pros and cons and identify exactly how much risk you are willing to take with your loan. The [home loan] structure is something you are always in control of and this can make more of an impact on saving you money in the long run.
Ask yourself, does the structure of the mortgage:
Suit how you manage your finances?
Give you the flexibility to make additional repayments?
Use both your income and savings to minimise your interest cost?
5. Brainstorm until you've signed on the dotted line
Your mortgage expert will provide you professional advice on your options, specific to your financial situation and ideal time period for your lending. Keep in mind that a home loan isn't something you can just have a quick chat about with your bank, so be prepared to have various brainstorming sessions with your mortgage broker and lender right up until you sign.
Regardless of your situation, your game plan has to be financially secure. To help you get your budgeting and financial plans on the right track, we've included a handy budgeting worksheet in our eBook – How to get ready to sell your house.