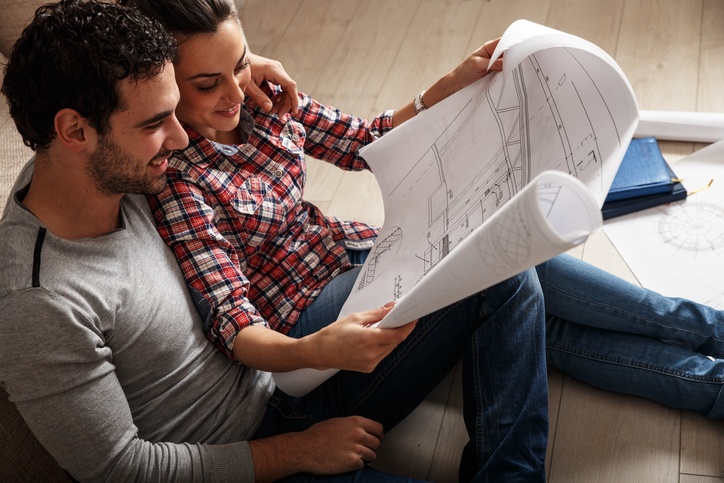 Looking to buy a home? Here's something to consider at the start of your buying journey: will you buy an existing home, or buy off the plan?

The security of locking in the price and being the first owners of a new home are just two reasons why buying off plan might be appealing. However, there are also some risks when buying this way that you should be aware of before making the decision.

In this blog, we explain what you need to know about buying a home off the plans, with five key things to think about before taking this step.
Ready to take your next step towards property ownership? Download our free guide to buying a home.
1. Do your homework
Research the developer and the construction firm. What are their reputations, qualifications and the outcomes of any previous developments they've been involved in?

You're backing them to complete the project to the standard they've promised and giving them your hard-earned money, so you need to make sure they will deliver. Do more than just a quick internet search on their history - visit other projects they've done to make sure they're up to your standards first-hand.
2. Get legal advice
It's vital to get legal advice before signing anything relating to a property purchase. They can help you check the contract to see if there's a clause that says what will happen if the development isn't finished on time. You should also ask what will happen if the developer goes into liquidation and the project is sold to another company as this could put you at risk.
3. Is it built to minimum standards or more?
Check all the details of the plans carefully including, fixtures and fittings, wardrobes, floor finishes, balconies, parking and communal spaces. Will they be built to minimum New Zealand Building Code standards or do they go above and beyond?
4. Location
Location is one of the most important considerations, regardless of property type. How close are you to amenities, cafes, shops, transport links and education providers? Does the property have views and if so, could these be blocked by a future development? What else is happening in the area? The location will have a big impact on your enjoyment of a home and how much it will appeal to future buyers or tenants.
5. Consider soundproofing
It might seem like a small detail, but sound insulation plays a big role in maintaining your wellbeing and enjoyment of a property. The amount of noise in and around a property will differ, depending on location, design, construction and the level of sound insulation between you and your neighbours, so make sure you take this into account.

The minimum standard for soundproofing in New Zealand is 55 STC (sound transmission class) and IIC (impact insulation class). Aim for above this if possible as this will make a huge difference to your home.

Not all developments are created equal. While the number of options on the market can seem daunting, following the key points above will set you on the right path to ensuring you buy an off-plan property that is a sound investment.
Ready to take your next step towards property ownership? Download our free guide to buying a home.