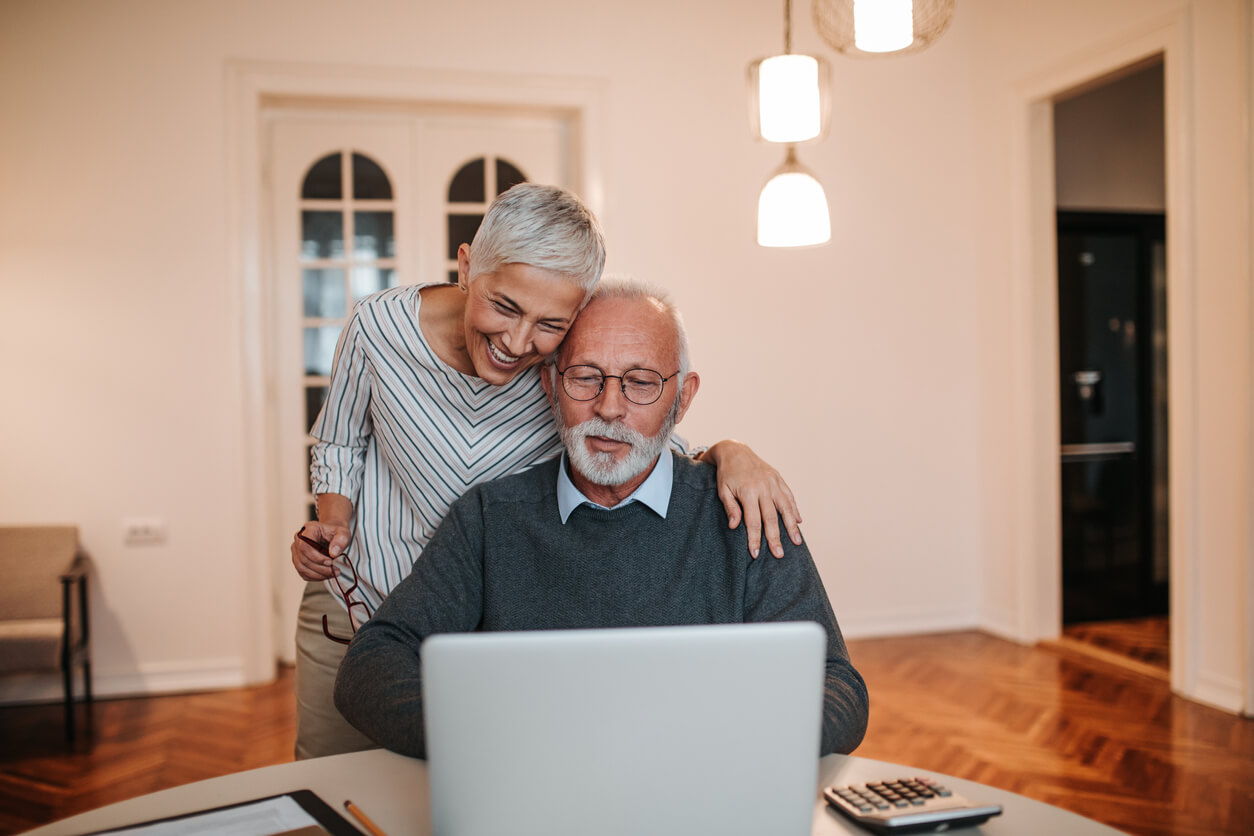 If you're getting ready to sell your home, the question of how much your property will fetch is likely to be top of mind. And of course, you'll be hoping for an 'above market' sale price to set yourself up for your next move.
So that you don't get your hopes up too high, it's important to get an early, realistic indication of the value of your home. And these days there are two common ways to figure this out - using online valuation tools (of which there are many) and market appraisals offered by real estate agents.
In this blog we explore the pros and cons of online valuations compared to agent market appraisals and why, here at Professionals, we see that both methods play important roles in your research.
Online Valuations
Use when you're in the very early stages of buying or selling and want to do some initial research.
Online valuation tools are becoming an increasingly popular way to research property values. And because they're online, you don't have to talk to anyone! They're quick, easy and most are free, and there's absolutely no obligation or need for you to commit to the process.
But it's important to understand that online valuations should only be used as an entry-level guide into understanding the market value of your property. There can be huge variability in the results you get between different tools as they reference different data sets.
Online valuations are calculated using publicly available data like your property's 'rateable value' (or 'RV'), recent comparable sales in the area, council records, the size of your section and so on. But they can't possibly take into account other things that affect your property's value that can't be measured using a number - for example a recent interior redesign, a great view, a newly landscaped back yard. These factors can add tens of thousands of dollars to your property's value.
For that reason, it's best to only use online property valuations in the early stages of your research, when you're still making up your mind. They can be very useful for researching other property values in your area, or in the area that you want to buy in, but they're not sufficient as the sole measure of your property's value.
To help with your early research, try out our Online Valuation tool.
Market Appraisal
Use when you're serious about listing and need a sighted valuation of your property by a local expert.
If you're getting serious about listing your property and want a more accurate indication of what your property could really be worth on the open market, you should request a market appraisal from a local real estate agent.
Unlike an online property valuation, a market appraisal will involve an in-person visit from your real estate agent who will take note of all of its features and attributes. They'll also consider recent comparable sales, the direction in which the market is heading and their experience selling property in the area.
With all that in mind, your agent will present you with a price range that they believe your property could sell for if you were to put it on the market. But, many people don't realise that, just like an online property valuation, a market appraisal is totally free.
Pro tip: Most real estate agents promote 'Free Market Appraisal' as a special service. It's actually a regulated service that is always free, and there's absolutely no obligation to list with any agent who gives you an appraisal. The good thing about getting an appraisal is you also get to suss out the agent, so you can get a feel for what they'd be like to work with.
The Ultimate Value - Sale Price
All this research aside, the reality is, you won't know the true value of your home until it sells. At the end of the day, your property is only worth what someone will pay for it on sale day. But by working with an experienced agent, you have the best chance of maximising your sale price. Why? Because they bring their local knowledge, their database of potential buyers and their skills as a negotiator to the table, acting on your behalf to ensure the best possible price is reached. Working with an agent can add thousands to your sale price. In fact, research undertaken by the Real Estate Institute proves that a sales agent will get an 11% better price than by private sale.
So, if you're now seriously considering listing your property, we'd love to help. You can either fill out a market appraisal request form online here or take a look through our directory of agents in your area and reach out to any of our agents directly. Good luck achieving the ultimate value for your property!