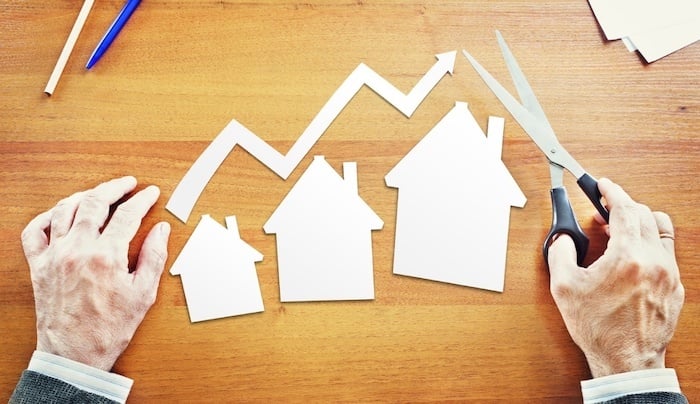 Have the changes in the current housing market left you feeling unsure about selling your home?
IIn order to help you arrive at a more informed decision, this article will walk you through the current trends in the market based on recent data from Real Estate NZ, give you a better understanding of what 'inventory' is (and how you can benefit from it) and give you insights from key NZ real estate professionals.
Remember the old chestnut about "making hay while the sun shines"? With summer upon us, now's a great time to put it into practice if you've been considering selling your house.
Prices plateauing shouldn't be a cause for concern
If you're following real estate market trends or even just keeping a keen eye on house sales in your neighbourhood, you would have noticed two things – one, there are a number of new listings coming onto the market and two, prices are no longer shooting for the moon anymore (unless you live in Auckland!).
The increase in new home listings is to be expected and is common phenomenon around spring. "The number of new listings that came onto the market in October was up significantly on September, as we've come to expect in spring," says Brendon Skipper, CEO of Realestate.co.nz.
As for the dip in prices, this too is proving to be a nationwide trend. According to data from Realestate.co.nz, the national average asking price has fallen by $28,000 since August this year. In October, the national average dipped to $539,823 from the record high of $568,215 seen in August.
However, despite the decline there are still regions where prices continue to be on the rise. Northland saw a marginal increase from $474,738 (June 2014) to $474,756 this year. But on the other hand, Otago recorded a new record high with the average asking price going up from $308,915 in June 2015 to $321,188 recently.
This is all very interesting, but national averages aren't necessarily the best indicator of success when you're looking to sell your home.
Inventory is currently in favour of sellers
Remember the mad scramble last year when Lewis Road Creamery announced its oh-so-special chocolate milk? People were literally being rationed out two bottles per person and the dairy section actually got its own security staff.
While all this may have seemed like a lot of guff over nothing, there's an important lesson in this example for those looking to sell their home – the importance of inventory. The housing market in NZ also operates on a principle of inventory, though the meaning differs slightly as compared to retail.
In real estate, inventory is a measure of supply and demand that indicates
how long it would take, in theory, for all the current properties on the
market to be sold at the average rate of sales.
The national average inventory in October was only 16.1 weeks, even lower than the record low of 16.3 weeks reached in September. In Auckland's neighbouring regions, the inventory is currently less than a third of that region's long-term average. At present, Waikato is at 12 weeks vs. 41 average, Bay of Plenty records 12 weeks vs. its 49 average and the Coromandel is sitting at 43 weeks vs. it's high 171 average.
What this means is, there are fewer houses coming on the market for sale and even the ones that do, aren't staying on the market for long. Demand will thus only continue to grow and in such a situation, sellers have the advantage.
This sentiment was also echoed by Brendon, "Our data shows that we still have a strong sellers' market throughout the country." He also added that inventory of properties for sale was lower than ever and that it was a nationwide phenomenon, with the West Coast being the only exception.
Fewer homes than ever for sale
Even if inventory numbers aren't enough to convince you that right now is a great time to sell your home, here's one statistic that should certainly make you reconsider – Data released by Realestate.co.nz in October this year revealed there are now fewer residential properties listed for sale nationwide than at any time since 2006!
To understand how this improves your chances of selling your home at a price you'll be happy with, look at the chart below: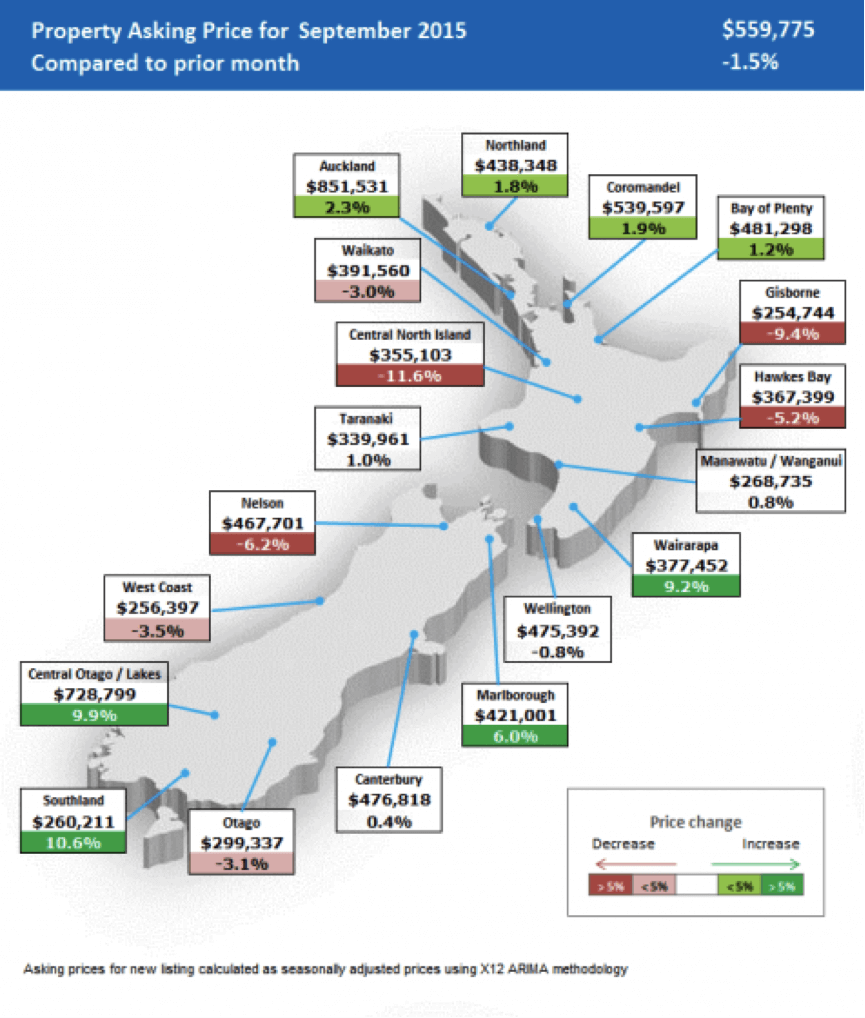 As you can see from the chart above, the lack of new properties (or shorter self life of properties already on the market) has driven up the average asking price for properties across most parts of NZ with only a few exceptions. And even in the areas that have seen a decrease, the percentage of loss has been less than 5%, which isn't too bad.
We hope this article has left you with a greater sense of confidence in the value of your home and helped you believe a little more in the seller's market currently
out there.
---
But all this is only the beginning. If you're serious about getting into the market and want some professional tips on selling your home, we recommend downloading our eBook - "How to get ready to sell" and see if Christmas can come early by selling your home at the best possible price.